A 79 year old man is sent in by his GP following a 48 hour history of cough with right sided pleuritic chest pain.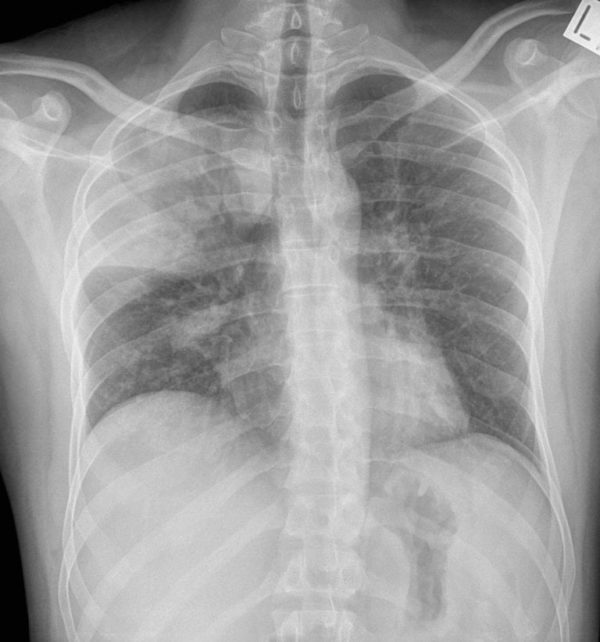 ---
Describe and interpret this CXR
CHEST X-RAY INTERPRETATION

There is airspace shadowing and air bronchograms in the right upper lobe. The pleura look clear, heart size normal.
---
CLINICAL CORRELATION

This is community acquired pneumonia.
Despite the radiological appearances the decision to admit should be made on clinical grounds.
---
CLINICAL PEARLS

Repeat imaging at 8-12 weeks of all cases of pneumonia is required to ensure resolution of the consolidation and that there are no underlying lesions obscured by the infection.
---