An 81 year old man presents with chest pain.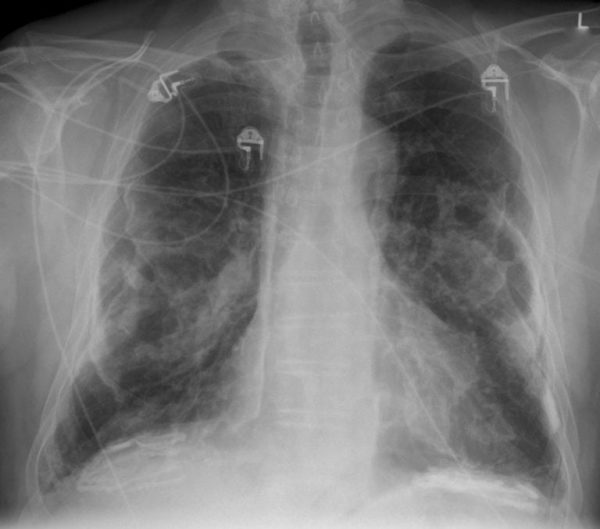 ---
Describe and interpret this CXR
CHEST X-RAY INTERPRETATION

There are widespread, bilateral calcified asbestos-related pleural plaques.
These are affecting the diaphragm and mediastinal pleura as well as (more commonly) the lateral parietal pleura.
Lung parenchyma is normal.
---
CLINICAL CORRELATION

Asbestos-related pleural plaques are the most common form of asbestos related lung disease.
Despite their characteristic appearance they do not need specific follow up – they are a sign of asbestos exposure but do not contribute to breathlessness or any increased risk of mesothelioma or lung cancer.
---
CLINICAL PEARLS

Rarely pleural plaques are associated with an angina-like chest pain.
…this is, however, a diagnosis of exclusion!
---