70 year old man admitted from respiratory clinic with cough and dyspnoea.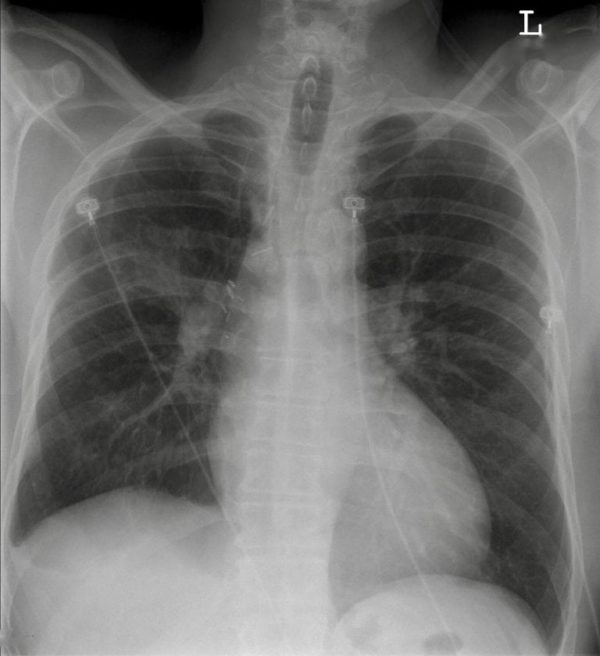 ---
Describe and interpret this CXR
CHEST X-RAY INTERPRETATION

There is volume loss on the right side as a result of the right upper lobectomy (mediastinal surgical clips).
There is airspace shadowing in the right upper zone and blunting of the right costophrenic angle.
Left lung parenchyma and pleura are clear.
---
CLINICAL CORRELATION

This man has had a right upper lobectomy for previous lung cancer and therefore the airspace shadowing and blunted costophrenic angle are concerning for recurrence.
A contrast CT is required.
---
CLINICAL PEARLS

Approximately a third of patients who have lobectomy for early stage lung cancer either recur or develop new lung primaries.
---