80-year old patient with palpitations and syncope.
What does the ECG show?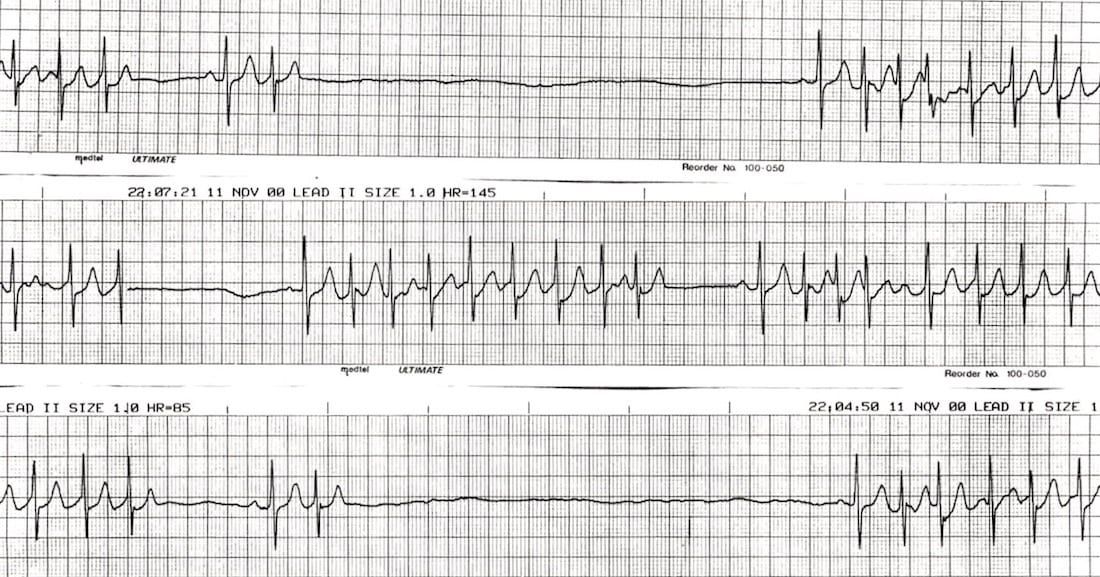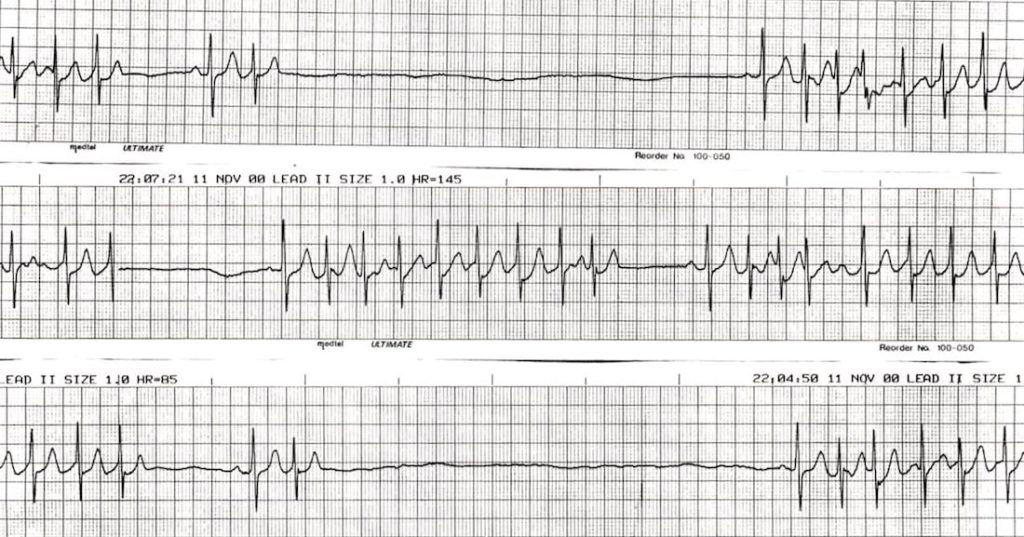 ---
Describe and interpret this ECG
ECG ANSWER and INTERPRETATION

Main Abnormalities

Runs of tachycardia are interspersed with long sinus pauses (up to 6 seconds)
The sinus rate is extremely slow, varying from 40 bpm down to around 10 bpm in places
Sinus beats are followed by paroxysms of junctional tachycardia at around 140 bpm

Diagnosis

This is a good example of sick sinus syndrome leading to the tachycardia-bradycardia syndrome
The flurries of junctional tachycardia are a compensatory phenomenon attempting to maintain cardiac output in the face of critically low sinus node rates
The syncope likely occurred due to a long sinus pause with temporary loss of cardiac output. This patient needs a pacemaker!
---
---
Emergency Physician in Prehospital and Retrieval Medicine in Sydney, Australia. He has a passion for ECG interpretation and medical education | ECG Library |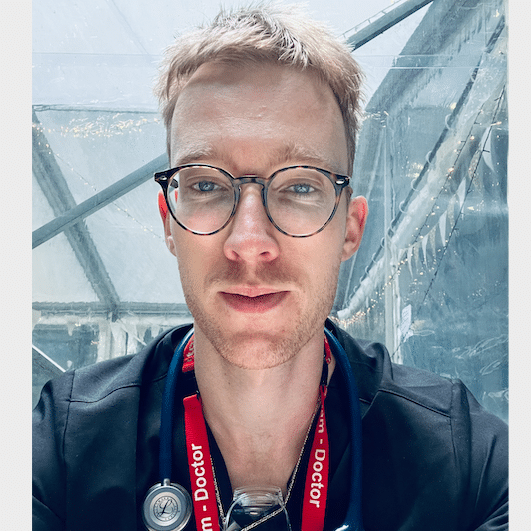 MBBS (UWA) CCPU (RCE, Biliary, DVT, E-FAST, AAA) Adult/Paediatric Emergency Medicine Advanced Trainee in Melbourne, Australia. Special interests in diagnostic and procedural ultrasound, medical education, and ECG interpretation. Editor-in-chief of the LITFL ECG Library. Twitter: @rob_buttner