OVERVIEW
Sackett et al (1996) originally defined Evidence-Based Medicine (EBM) as "the conscientious and judicious used of current best evidence from clinical research in the management of individual patients".
EBM:
is the process of systematically reviewing, appraising and using clinical research findings to aid the delivery of optimal clinical care to patients
involves considering research and other forms of evidence on a routine basis when making healthcare decisions — such decisions include the clinical decisions about choice of treatment, test, or risk management for individual patients, as well as policy decisions for groups and population
is "a continuously evolving heuristic structure for optimizing clinical practice" (Djulbegovic et al, 2009)
There are >2,000,000 papers published each year, but our patients only benefit from a tiny fraction of these papers (Glasziou, 2008)
"… staff of the journal Evidence-Based Medicine… hand-search about 60,000 articles from 140 journals annually, including the five highest-rating general medical journals and a variety of other specialty journals… the "number needed to read" to find one valid study is about 18 articles." – Glasziou (2008)
STEPS OF EVIDENCE-BASED PRACTICE
Five steps of evidence-based practice
Translation of uncertainty to an answerable question (ask question)
Systematic retrieval of best evidence available (find evidence)
Critical appraisal of evidence for validity, clinical relevance, and applicability (critically appraise)
Application of results in practice (make clinical decisions)
Evaluation of performance (audit)
FOCUSED CLINICAL QUESTIONS
A good question follows the PICO format and includes:
the Patient or problem being addressed
the Intervention or exposure being considered
the Comparison intervention or exposure, when relevant
the clinical Outcomes of interest
ADVANTAGES OF EBM
our reading habits and critical appraisal skills improve
it leads us to ask questions and be more sceptical of the answers
wasteful practices can be abandoned
presupposes that we keep up-to-date
makes the decision-making process transparent to colleagues and patients, and involves them
leads to greater appreciation of the evidence for our practice, and the inherent uncertainties
CRITICISMS OF EBM
Application
time-consuming and expensive (for the bedside clinician and the researcher creating high-quality evidence)
sometimes impossible (when there is no published literature on a question)
large amount of low-quality research to filter (information overload)
useful research articles may be disregarded because of minor blemishes ('rescue bias')
uncertainty about how robust evidence needs to be for use to incorporate into clinical practice
external validity is subjective and evidence can be misapplied
it is never 'up-to-date' and subject to change (… that's life!)
detached from "basic science" (however, Ioannidis (2017) has argued that EBM is THE basic science of medicine)
downplays the importance of clinical expertise and tacit knowledge derived from clinical apprenticeship
not proven to be superior to other models of clinical practice
perceived as a "cult"
vested interests misappropriate the EBM label as a "quality mark" (Greenhalgh et al, 2014)
Evidence
"easy-to-prove" interventions and "positive results" are more favoured in literature
tends to emphasise the priority of randomised controlled trials (RCTs) (which have inherent limitations) to the exclusion of other study designs (which may be appropriate in certain settings)
many large trials have conflicts of interest and are done by and for the benefit of the industry
meta-analyses and guidelines are often based on low-quality evidence and may also be subject to conflicts of interest
trials with excellent internal validity may not ask research questions that matter to patients, or have outcomes that do not matter to patients (e.g. surrogate outcomes)
trials tend to focus on demonstrating benefits rather than adverse events
promotes perverse incentives for researchers ("publish or perish"); e.g. authors names on papers to which they have made little contribution, funding of principal investigators who are primarily managers effective at attracting funding
trials often exclude patient groups that pose the most challenging clinical problems
focuses on "population averages" that may be difficult to apply to individual patients
RESPONSE TO CRITICISMS
Many of the criticisms of EBM result from misrepresentation (e.g. trials trump patient values) or misapplication (e.g. only RCTs matter), and most of the deficiencies are not inherent to EBM (e.g. conflicts of interest) (Ioannidis, 2017)
"EBM still remains an unmet goal, worthy to be attained." – John Ioannidis, 2016″

Individual clinical expertise includes clinical judgment, patient preferences, and patienteclinician communication, all these skills are at the core of practicing EBM."- John Ioannidis, 2017
Greenhalgh et al (2014) state that "real" EBM:
Makes the ethical care of the patient its top priority
Demands individualised evidence in a format that clinicians and patients can understand
Is characterised by expert judgment rather than mechanical rule following
Shares decisions with patients through meaningful conversations
Builds on a strong clinician-patient relationship and the human aspects of care
Applies these principles at community level for evidence based public health
References and Links
Journal articles
FOAM and web resources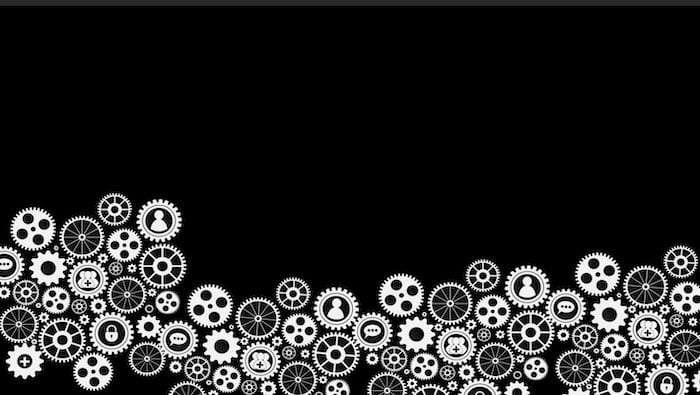 Chris is an Intensivist and ECMO specialist at the Alfred ICU in Melbourne. He is also a Clinical Adjunct Associate Professor at Monash University. He is a co-founder of the Australia and New Zealand Clinician Educator Network (ANZCEN) and is the Lead for the ANZCEN Clinician Educator Incubator programme. He is on the Board of Directors for the Intensive Care Foundation and is a First Part Examiner for the College of Intensive Care Medicine. He is an internationally recognised Clinician Educator with a passion for helping clinicians learn and for improving the clinical performance of individuals and collectives.
After finishing his medical degree at the University of Auckland, he continued post-graduate training in New Zealand as well as Australia's Northern Territory, Perth and Melbourne. He has completed fellowship training in both intensive care medicine and emergency medicine, as well as post-graduate training in biochemistry, clinical toxicology, clinical epidemiology, and health professional education.
He is actively involved in in using translational simulation to improve patient care and the design of processes and systems at Alfred Health. He coordinates the Alfred ICU's education and simulation programmes and runs the unit's education website, INTENSIVE.  He created the 'Critically Ill Airway' course and teaches on numerous courses around the world. He is one of the founders of the FOAM movement (Free Open-Access Medical education) and is co-creator of litfl.com, the RAGE podcast, the Resuscitology course, and the SMACC conference.
His one great achievement is being the father of three amazing children.
On Twitter, he is @precordialthump.
| INTENSIVE | RAGE | Resuscitology | SMACC