FEAST and Paediatric Fluid Resuscitation
Reviewed and revised 8 July 2015
OVERVIEW
FEAST stands for "Fluid Expansion As Supportive Therapy"
The FEAST trial was a landmark study investigating the effects of fluid boluses in the resuscitation of febrile children with evidence of poor perfusion
FEAST TRIAL
Study design
MC RCT from Africa
n =3141 patients without 'severe shock' were studied in stratum A
n = 29 patients with 'severe shock' were studied in stratum B
Patients
children (ages: 60 days to 12 years) with shock; median age was 24 months (interquartile range 13-38 months)
Inclusion criteria:
Severe febrile illness AND
Impaired consciousness or respiratory distress AND
Impaired perfusion (including capillary refill time, tachycardia, thready radial pulse or lower limb temperature gradient)
Exclusion criteria:
Severe Malnutrition, Gastroenteritis, Non–infectious shock (trauma, burns, surgery)
Intervention and comparison
Within stratum A, there were 3 arms, where each child was randomised to either:
Bolus 0.9% Saline (20ml/kg over one hour) OR
Bolus 5% Albumin (20ml/kg over one hour) OR
Maintenance fluids (2.5—4ml/kg/hour)
in stratum B patients were randomised to 5% albumin boluses or 0.9% saline boluses
Outcomes
Primary outcome: 48 hour mortality
Secondary outcomes: 4 week mortality, neurological outcome at 4 and 24 weeks, hypotensive shock within 48 hours of randomization, adverse events related to fluid boluses (pulmonary oedema, brain oedema, and allergic reaction)
Results
Maintenance fluids conferred a 3.3% survival benefit at 48 hours over EITHER bolus albumin OR bolus saline. (p=0.01)
The mortality at 48 hours was 7.3% for those who were given no bolus, vs 10.5% for either bolus fluids
There was no difference in outcome between albumin and saline
Most deaths (87%) occurred within the first 24 hours
no difference in other secondary endpoints
non-significant trend towards pulmonary oedema in the albumin bolus group
no sub-group in which bolus fluids were helpful
Commentary and criticisms:
The trial was stopped early due to the results of the interim analysis, when 2995 patients had been analysed
high percentage of patients with:

malaria
anaemia (one-third of children had hemoglobin <5 g/dl, fluid-induced hemodilution may be dangerous)
respiratory distress (80%), making fluid loading particularly problematic in the absence of rescue mechanical ventilation

only a minority of children had severe hypotension and all such severely hypotensive children received fluid bolus resuscitation; and
negative effects of fluids may have been ameliorated if First World intensive care facilities were available
severely shocked patients in stratum B were not randomised to maintenance fluids for ethical reasons, ironic given the results for stratum A
study protocol (by increasing the fluid bolus amounts from 20ml/kg to 40ml/kg) was changed 18 months into the 24 month trial, the initial study protocol used a low bolus (20ml/kg) due to concerns about the risk of pulmonary oedema without respiratory (i.e. intensive care) support immediately available
only one sign of poor perfusion was needed, perhaps making the inclusion criteria less specific
External validity
harms seen from fluid boluses in Africa may not be seen in settings with full intensive care available
applicability to many African children may also be limited, due to the exclusion of protein malnutrition and gastroenteritis (both of which are common in many African settings)
What does FEAST mean for adult fluid resuscitation, and pediatric fluid resuscitation in the developed world?
REANALYSIS
Maitland et al (2013) found:
excess mortality from fluid boluses occurred in all subgroups of children
no difference in outcomes between patients with malaria and those that did not have malaria
no difference between patients who were fluid 'responders' (features of shock resolved at 1 hour) and those that were 'non-responders' (this is particularly worrying for the bedside clinician!)
those patients classified as 'severe shock' had greater mortality associated with fluid boluses
REASONS FOR HARM FROM FLUID BOLUSES IN THE FEAST TRIAL
Proposed explanations include:
haemodilution effects on patients with malaria (about half of FEAST patients) and anaemia (about one third of FEAST patients) — but subsequent analyses showed no difference in mortality for malaria and non-malarial patients
hyperchloraemic acidosis from saline administration (also present in 5% albumin) worsening acidaemia
fluid boluses may lead to release of natriuretic peptides (due to atrial stretch) resulting in vasodilation
disruption of the glycocalyx, due to the effects of normal saline or natriuretic peptides, may cause vasodilation and capillary leak syndromes
loss of physiological compensation (e.g. sympathetically mediated) leading to cardiovascular collapse (most FEAST patients had poor perfusion, not decompensated shock, and may have been maximally compensated
repursion effects or direct cardiotoxicity of fluid boluses (fluid overload manifesting as respiratory distress did not occur in FEAST patients)
CONCLUSION
the FEAST trial is a landmark study that causes us to reassess our assumptions about fluid resuscitation
"shock may be an adaptive, time-dependent response sustaining children through a prolonged period prior to hospital admission" — Myburgh and Finfer, 2013
early use of vasopressors in septic shock, while avoid excessive fluid resuscitation, may be a reasonable approach (in both adults and children)
more studies needed!
VIDEO
Short film about the FEAST trial:
References and Links
LITFL
Journal articles
Ford N, Hargreaves S, Shanks L. Mortality after fluid bolus in children with shock due to sepsis or severe infection: a systematic review and meta-analysis. PLoS One. 2012;7(8):e43953. doi: 10.1371/journal.pone.0043953. Epub 2012 Aug 30. Review. PubMed PMID: 22952819; PubMed Central PMCID: PMC3431361.
Maitland K, et al and the FEAST Trial Group. Mortality after Fluid Bolus in African Children with Severe Infection. N Engl J Med. 2011 May 26. [Epub ahead of print] PMID:21615299. [Free Full Text]
Maitland K, et al; FEAST trial group. Exploring mechanisms of excess mortality with early fluid resuscitation: insights from the FEAST trial. BMC Med. 2013 Mar 14;11:68. doi: 10.1186/1741-7015-11-68. PubMed PMID: 23496872; PubMed Central PMCID: PMC3599745.
Myburgh JA. Fluid resuscitation in acute illness – time to reappraise the basics. N Engl J Med. 2011 Jun 30;364(26):2543-4. doi: 10.1056/NEJMe1105490. Epub 2011 May 26. PubMed PMID: 21615300.
Myburgh J, Finfer S. Causes of death after fluid bolus resuscitation: new insights from FEAST. BMC Med. 2013 Mar 14;11:67. doi: 10.1186/1741-7015-11-67. PubMed PMID: 23497460; PubMed Central PMCID: PMC3599713.
FOAM and web resources
---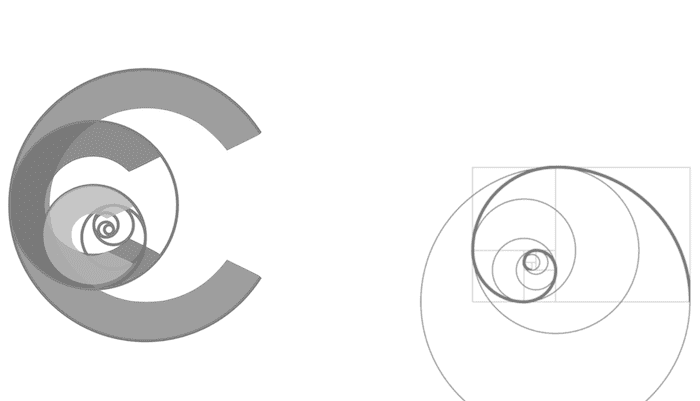 Chris is an Intensivist and ECMO specialist at the Alfred ICU in Melbourne. He is also a Clinical Adjunct Associate Professor at Monash University. He is a co-founder of the Australia and New Zealand Clinician Educator Network (ANZCEN) and is the Lead for the ANZCEN Clinician Educator Incubator programme. He is on the Board of Directors for the Intensive Care Foundation and is a First Part Examiner for the College of Intensive Care Medicine. He is an internationally recognised Clinician Educator with a passion for helping clinicians learn and for improving the clinical performance of individuals and collectives.
After finishing his medical degree at the University of Auckland, he continued post-graduate training in New Zealand as well as Australia's Northern Territory, Perth and Melbourne. He has completed fellowship training in both intensive care medicine and emergency medicine, as well as post-graduate training in biochemistry, clinical toxicology, clinical epidemiology, and health professional education.
He is actively involved in in using translational simulation to improve patient care and the design of processes and systems at Alfred Health. He coordinates the Alfred ICU's education and simulation programmes and runs the unit's education website, INTENSIVE.  He created the 'Critically Ill Airway' course and teaches on numerous courses around the world. He is one of the founders of the FOAM movement (Free Open-Access Medical education) and is co-creator of litfl.com, the RAGE podcast, the Resuscitology course, and the SMACC conference.
His one great achievement is being the father of three amazing children.
On Twitter, he is @precordialthump.
| INTENSIVE | RAGE | Resuscitology | SMACC