Merry Funtabulously Frivolous Friday Five 351
Just when you thought your brain could unwind on a Friday, you realise that it would rather be challenged with some good old fashioned medical trivia FFFF, introducing the Funtabulously Frivolous Friday Five 351 – Christmas tradition edition.
Don't forget to explore Previous FFFF Christmas editions…072 – 131 – 170 – 219 – 264 – 302 – 330 – 343
Question 1
Running out the door, wallet (check), keys, (check), stethoscope (check), scrubs (check), phone… where's my phone. Quick go back, search the house… ah, few, found my phone. Now I think I could turn up to shift missing everything but my phone. I use it every shift to look up a dose or a guideline. Admin may seem less favourable on texting specialists but we all know it helps communication. What did the first text message say?
Reveal the funtabulous answer

Merry Christmas

We've been texting for 30 years. But the first message was sent by a Vodaphone engineer in Berkshire in the UK on the 3rd of December 1992. Neil Papworth sent it to one of the firm's bosses, Richard Jarvis who was at the Christmas party.

Be sure to wish some of your specialist colleagues a Merry Christmas.

Reference:
---
Question 2
As we know from previous FFFF's, Christmas can be a hazardous time putting up decorations, licking 9v batteries and Grandma suffering multisystem trauma from a reindeer but… list the following in order of toxicity:
Mulling spices
Sprouts
Wreaths
Reveal the funtabulous answer

In order of the most toxic first:

Wreaths
Mulling spices
Sprouts

Wreaths often contain holly, mistletoe, bittersweet (Solanum dulcamara) or yew. Holly berries contain saponins which can cause a GI upset – not good pre-Christmas dinner. Another GI upset culprit is mistletoe which contains viscotoxins (plant lectin and ricin). The red berries on bittersweet contain solanine glycoalkaloids which will give you abdominal cramps. Yew (Taxus baccata) has been used for centuries as a suicide method. Celtic tribes would consume it if defeated in battle, it is full of taxines and cardiac glycosides – think digoxin toxicity. All in all, a lot of GI upset with a dash of cardiac glycoside poisoning.

Mulled wine, what could be toxic about that apart from my singing after I've had one too many? Cinnamon spice is a noxious powder that is bioresistant in the lung and can form granulomas. Remember that cinnamon challenge years ago, best avoided. Nutmeg is also known for producing hallucinations and anticholinergic symptoms at low doses, even a tablespoon. There have been reports of seizures, psychosis and death – best not to do a nutmeg challenge either.

Sprouts, now unfortunately, are non-toxic. While consuming large amounts if you are on warfarin may lower your INR, for the rest of us they are safe and have to be endured.

Reference:
---
Question 3
Full marks to the FFFF challenger who knows what these two items submitted to the pathology lab over Christmas time are: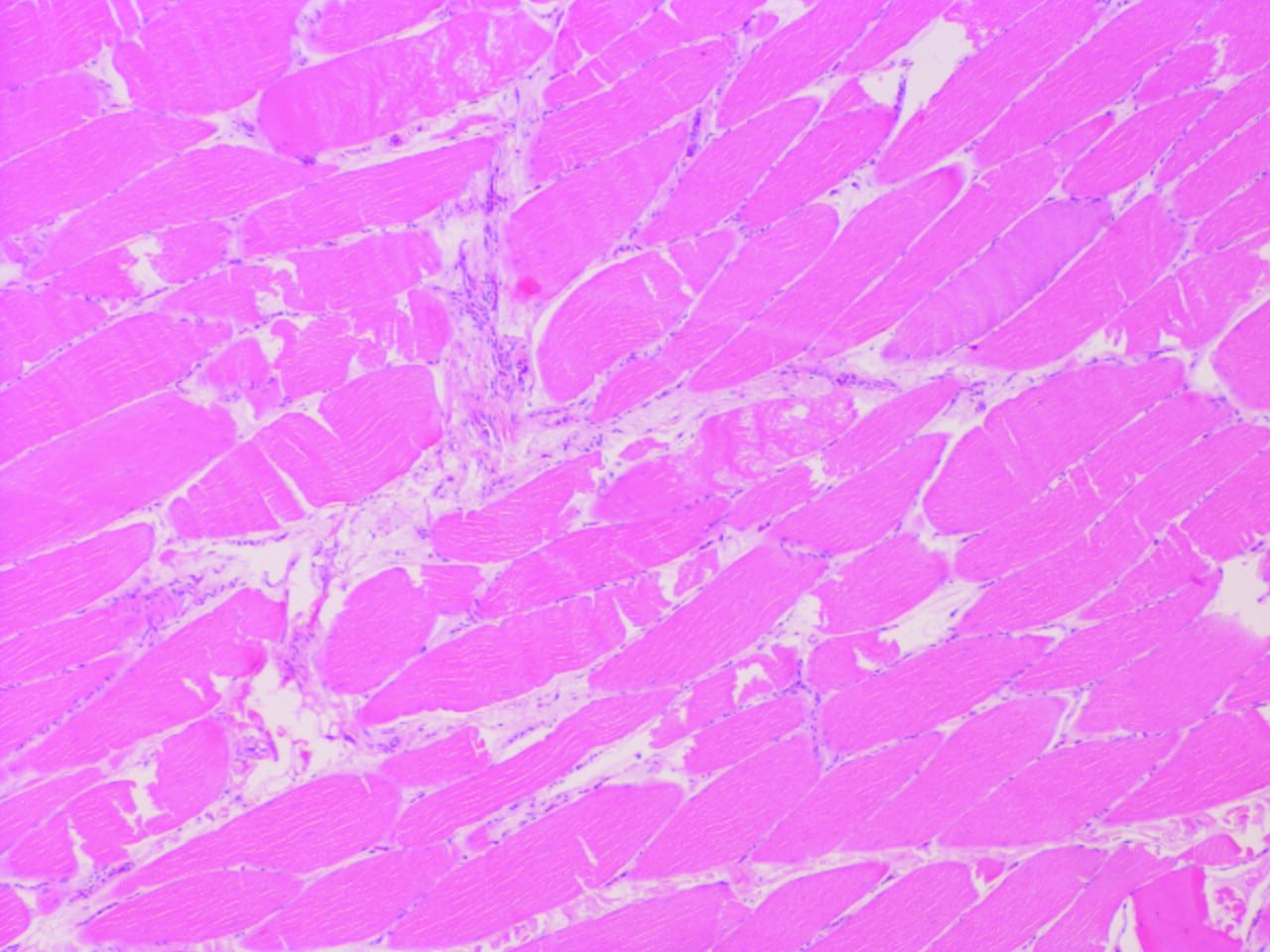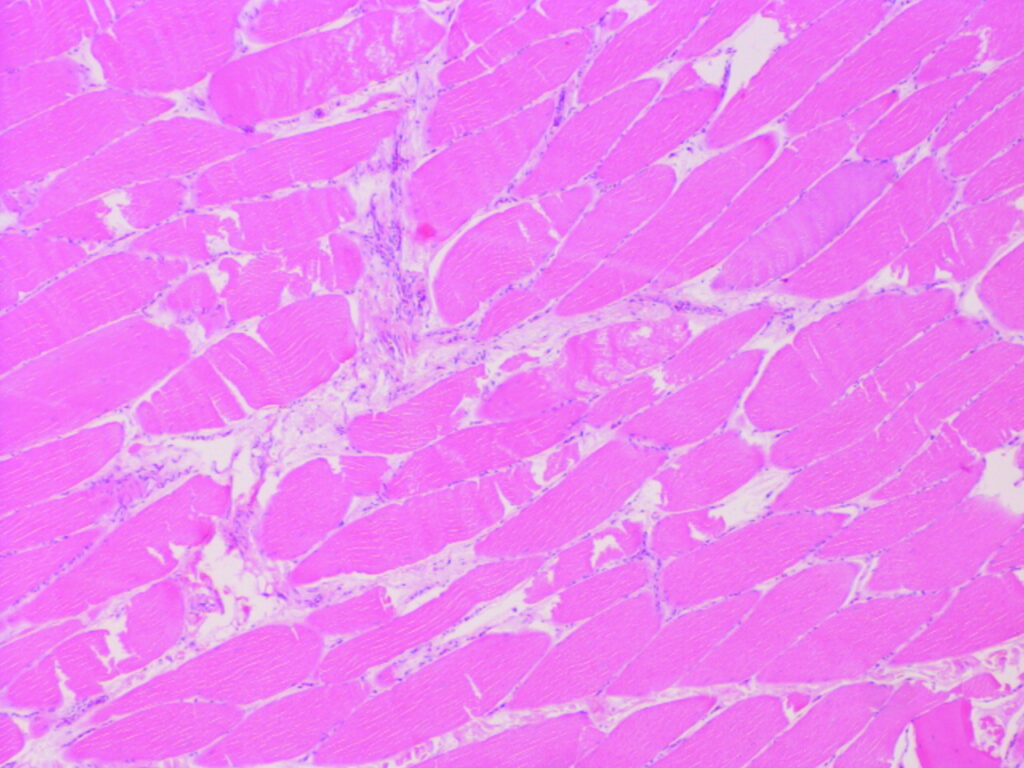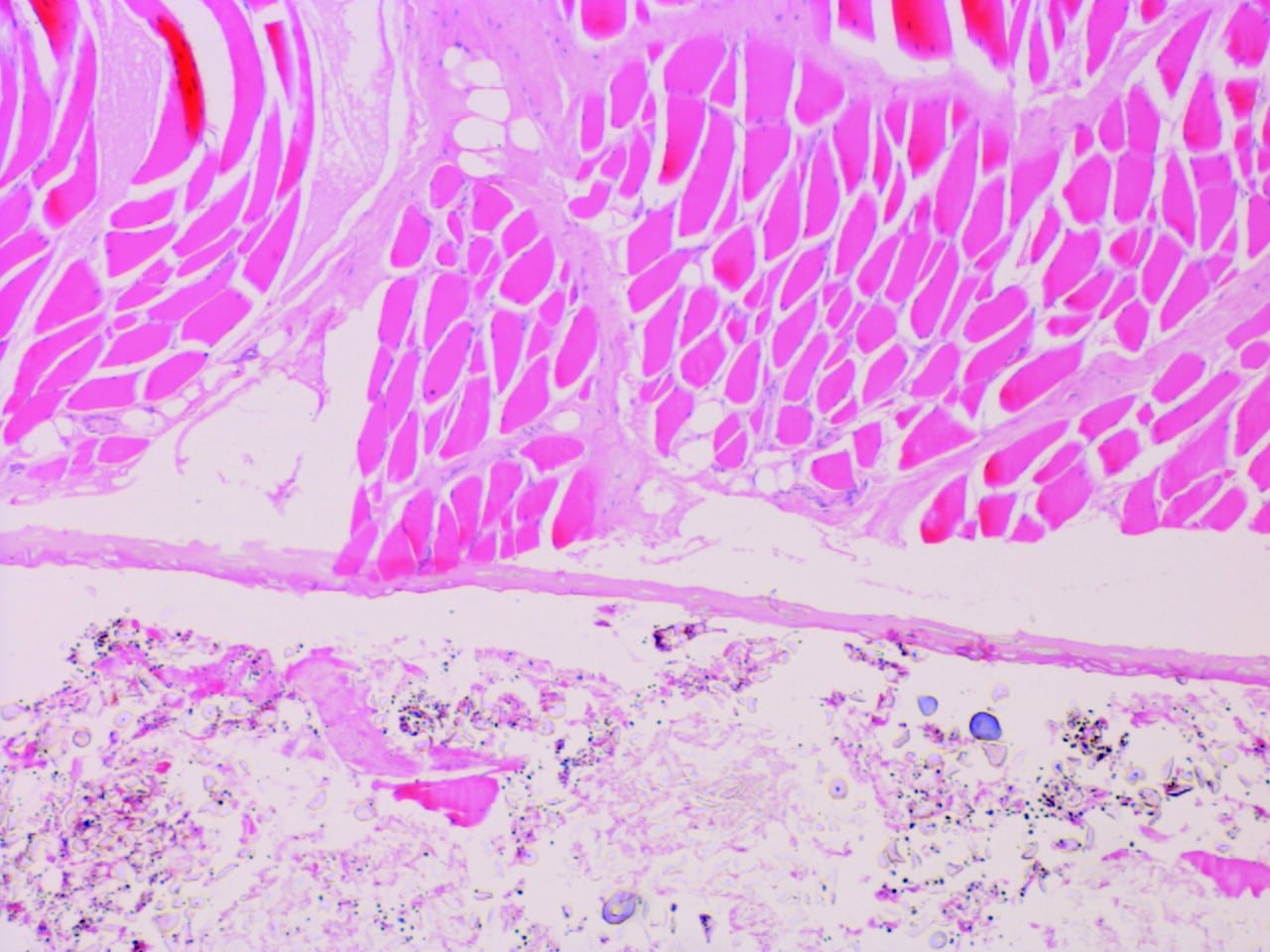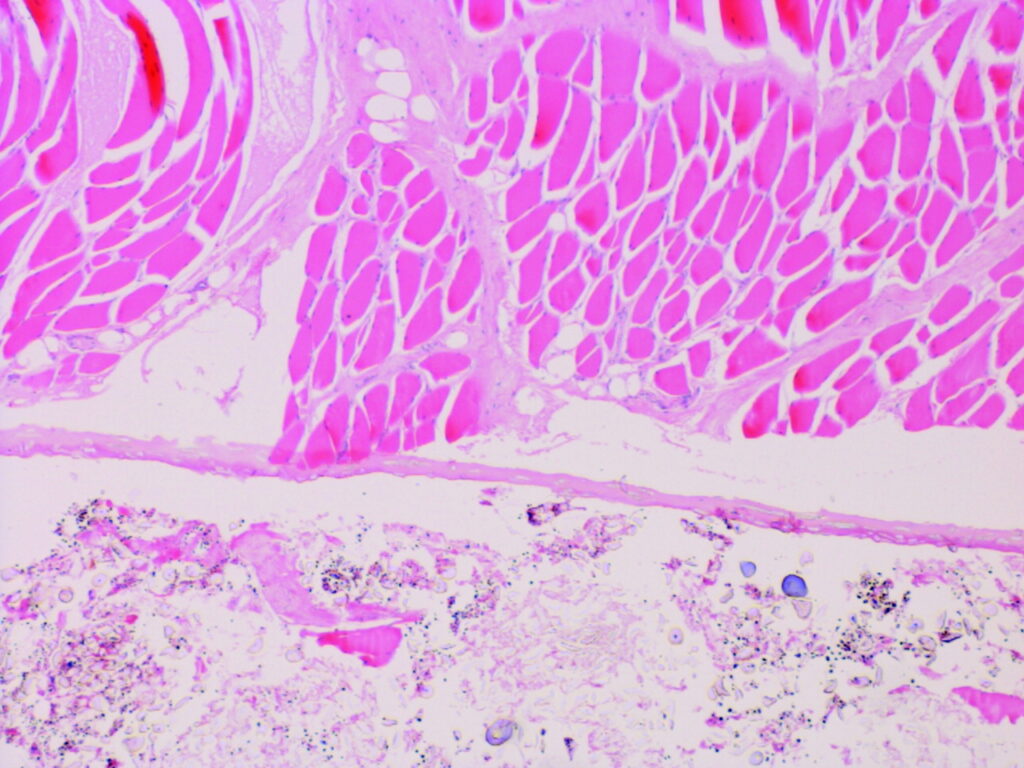 Reveal the funtabulous answer

A Christmas turkey and a sausage wrapped in bacon.

Fig 1:

Macroscopic description: Two legs, two wings, weight 3 kg
Microscopic description: Abundant skeletal muscle fibres with their peripherally placed nuclei
Diagnosis: Christmas turkey
Comment: Ice crystal artefact reveals author as a user of frozen turkey

Fig 2:

Macroscopic description: An elongated, tan coloured cylinder wrapped in dark red material.
Microscopic description: Two very distinctive adjacent areas, with skeletal muscle surrounding amorphous material
Diagnosis: Sausage wrapped in bacon
Comment: Note the complete absence of muscle fibres from the sausage compared with the bacon.

Thanks to Dr Clare Verrill, consultant histopathologic for submitting her Christmas dinner to the BMJ in 2009. For more slides you can locate her paper HERE.
---
Question 4
Let's admit it; we tend to overindulge a little this time of year.
What is the average weight gain over the Christmas period?
Reveal the funtabulous answer

NOT 2.3kg (5lb) as commonly quoted.

Many organisations quote this along with the dubious notion that, on average, we consume the equivalent of 11 McDonald's Big Macs. With our skeptical radar up, lets remember there is a huge industry trying to sell you diets and pills this time of year or for New Year's resolution so this fact suits their agenda well.

In reality, we gain 0.5kg or 1.1lb.

While that is better news, the National Institute of Child Health and Human Development found that come the next September, our weight change will be minimal. So while our weight gain is less, it appears it is hard to shift. You best be getting that Father Christmas suit after all.

Reference:
---
Question 5
Why is Rudolph's nose so red?
Reveal the funtabulous answer

Parasites

According to Odd Halvorsen, Reindeer are hosts for multiple parasites. He theorised in 1986 that Rudolph likely had an overwhelming burden of parasites in his nasal passages, sinuses and respiratory tract. Combined with the extra blood flow that would occur while lifting heavy loads it's the best scientific explanation we have. It might be easier to tell the kids he just has a cold rather than poor Reindeer are riddled with parasites.

Reference:
---
… and finally, festive quotes:
Maybe Christmas (he thought) doesn't come from a store. Maybe Christmas perhaps means a little bit more

The Grinch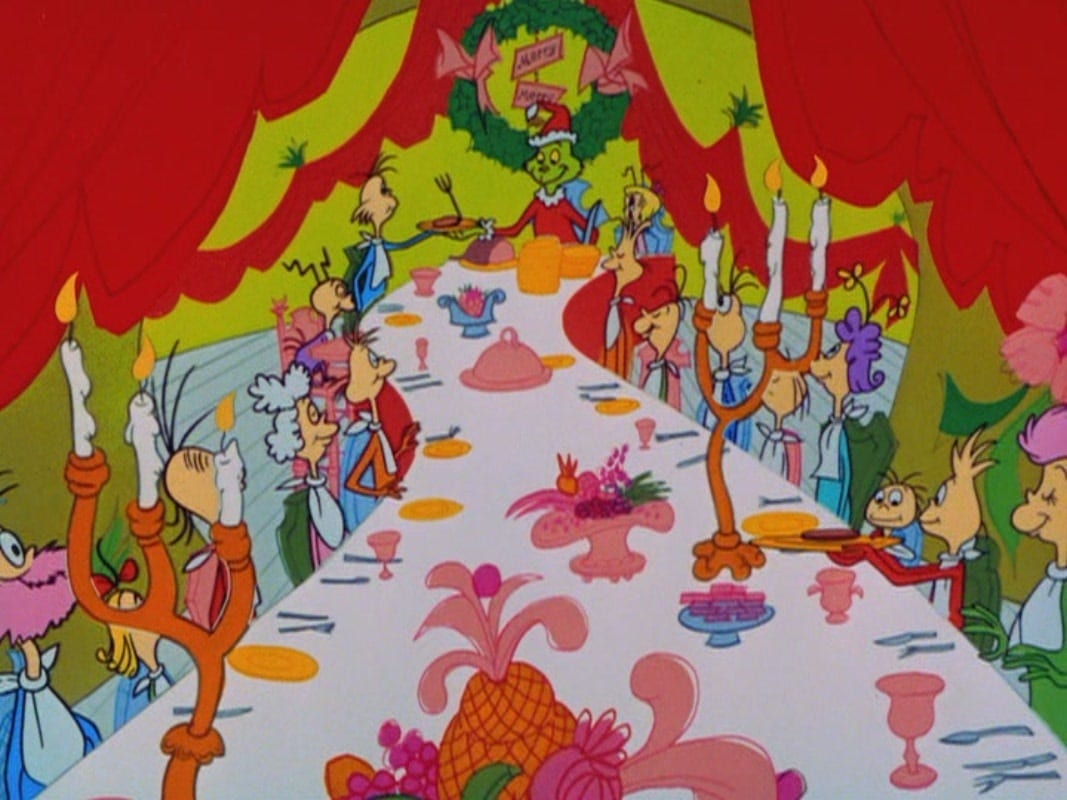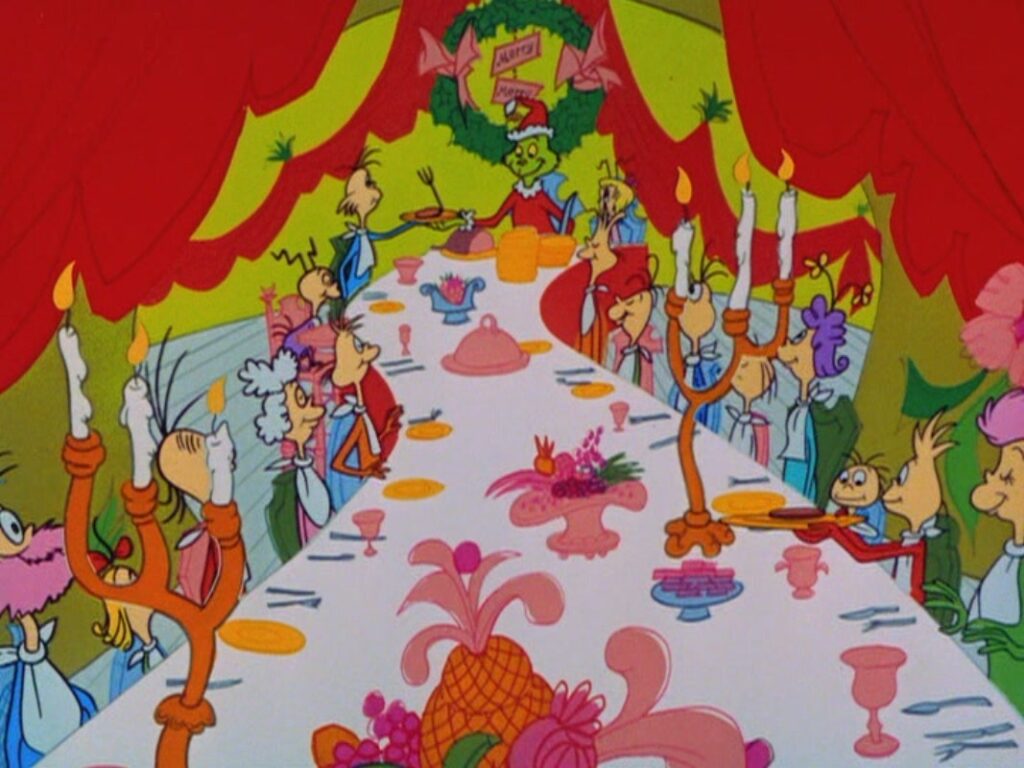 ---
FFFF
Funtabulously Frivolous Friday Five
Dr Neil Long BMBS FACEM FRCEM FRCPC. Emergency Physician at Kelowna hospital, British Columbia. Loves the misery of alpine climbing and working in austere environments (namely tertiary trauma centres). Supporter of FOAMed, lifelong education and trying to find that elusive peak performance.
Associate Professor Curtin Medical School, Curtin University. Emergency physician MA (Oxon) MBChB (Edin) FACEM FFSEM Sir Charles Gairdner Hospital.  Passion for rugby; medical history; medical education; and asynchronous learning #FOAMed evangelist. Co-founder and CTO of Life in the Fast lane | Eponyms | Books | Twitter |