Gastrointestinal haemorrhage
Reviewed and revised 3 May 2017
OVERVIEW
GI haemorrhage is divided into upper GI haemorrhage and lower GI haemorrhage based on the underlying cause and differences in the approach to management
CAUSES
Upper GI Bleeding
peptic ulcer disease (75% are gastric, rather than duodenal)
Varices (90% are oesophageal, rather than gastric)
Oesophagitis
Gastritis
Duodenitis
Mallory-Weiss tears
Portal hypertensive gastropathy
Lower GI Bleeding
Diverticular disease
Angiodysplasia
Colonic tumour/polyps
Meckel's diverticulum
inflammatory bowel disease
Arteriovenous malformations
Haemorrhoids
Remember that brisk upper GI bleeding is a cause of lower GI bleeding!
INVESTIGATIONS
Laboratory
FBC (check Hb, platelets)
Coagulation profile
Blood gas and lactate (if haemodynamically unstable)
Other investigations as appropriate if underlying liver disease or other bleeding disorders suspected
Consider testing for H. pylori if appropriate
Upper GI Endoscopy
Both an investigation and a therapy
Urgent endoscopy for upper GI haemorrhage is typically indicated if:

Syncope (indicates hemodynamic instability)
Hematemesis (indicates that the stomach is filling with blood)
Hypotension
Transfusion requirements in excess of 4 units of PRBCs over 12 hrs
Age over 60
Multiple comorbidities

Predicts risk of rebleeding in peptic ulcer disease

Obvious bleeder: 85-90% risk
Obvious vessel: 35-55% risk
Clot: 30-40% risk
Reddish spot: 5-10% risk
Nothing found: 5% risk
Colonoscopy
not useful for significant bleeds acutely as rarely identifies the bleeding site due to stool and blood
useful for identifying underlying lesions following bowel preparation
Tc-99 Red Cell Scan
radiolabelling RBCs and observing where they go
identifies GI bleed ~80% of the time
Angiography
gold standard for lower GI haemorrhage, identifies bleeding point 85% of the time
To identify an upper GI bleed on an angiogram the rate of bleeding typically needs to be greater than 0.5ml/min
MANAGEMENT
Resuscitation
intubate if risk of aspiration from upper GI bleed (see Intubation of Upper GI haemorrhage)
high flow O2 to maintain SpO2 target (e.g. 15 L/min via non-rebreather mask)
large bore IV access

e.g. 2 x 16G IV cannulae in antecubital fossae
consider RICC line (8.5 Fr cannula – can rewire a 20G or larger cannula)

transfuse massively bleeding patients using local protocols

avoid both under and over transfusion
activate massive transfusion protocol if indicated

Correct underlying bleeding diathesis
Consider balloon tamponade (e.g. Sengstaken-Blakemore or Minnesota tube) to temporise variceal haemorrhage
Arrange for endoscopy for severe acute bleeding immediately after resuscitation

If patient still bleeding after initial endoscopy or rebleeds after repeat endoscopy, go to IR, then to surgery

Consults

endoscopist (usually gastroenterology)
consider interventional radiologist and GI surgeon
Blood products
Restrictive transfusion approach is appropriate unless massive GI haemorrhage
Do not give platelets if the patient is not bleeding
If they are bleeding, give platelets for count < 50,000
Give FFP to pts with fibrinogen < 1 g/L or INR > 1.5, but use PCC for patients taking warfarin and are actively bleeding
Do not use Factor VIIa until other methods have failed
Upper GI haemorrhage
Scoring systems

Before endoscopy, calculate a Blatchford Score consider discharge if the score is zero
After endoscopy, calculate a Rockall Score to help determine disposition

Proton pump inhibitors

do not administer to patients with non-variceal upper GI bleeding unless endoscopy reveals an ulcer
administer if the patient has stigmata of recent haemorrhage on endoscopy

Peptic ulcer disease

Endoscopic therapies (all equivalent effectiveness)

Adrenaline injection – cheap, easy to learn, and effective
Heat coagulation – with the added risk of perforation
Clipping – no risk of perforation, but technically difficult in some sites

Medications are used to prevent rebleeding post-endoscopy but do not have a role in management prior to endoscopy

PPI infusion is commonly used but likely has no advantage over twice-daily dosing
H2 receptor antagonists (e.g. ranitidine) are an alternative
No role for empiric tranexamic acid

Variceal bleed

endoscopic therapies include banding and sclerotherapy
administer terlipressin (lowers portal venous pressure) until definitive haemostasis or for 5 days (octreotide is an alternative option)
prophylactic antibiotics
if endoscopic treatment is unsuccessful:

TIPS (transjugular intrahepatic portosystemic shunt)

redistributes blood from the portal circulation reducing portal venous pressure
decreases the chances of treatment failure in refractory variceal bleeding (e.g. 50% to 3% in one study)
carries a high risk of hepatic encephalopathy, so is reserved for when other options have failed

consider other IR procedures such as balloon-occluded retrograde transvenous obliteration (BRTO)
consider surgical shunts (e.g.Warren distal splenorenal shunt) as a last resort
Lower GI Bleeding
upper GI endoscopy to rule out an upper GI source
proctosigmoidoscopy (e.g. haemorrhoids)
colonoscopy (may not be very helpful acutely, can be used to treat lesions if bleeding is minor)
rapid bleeding: angioembolisation OR surgery
mild bleeding: 99Tc-RBC scan -> angioembolisation OR surgery
surgical intervention may be indicated for:

diverticular disease
unmanageable polyps and malignancies
other lesions (e.g. AVMs or inflammatory bowel disease) that are not amenable to endoscopic management
Disposition
In general, massive GI haemorrhage should only leave the resuscitation bay to go to an endoscopy suite or the operating theatre
HDU/ICU admission for patients requiring urgent endoscopy is not typically required unless there will be an unavoidable delay or the patient's current location is not suitable for resuscitation
OTHER INFORMATION
There is no role for a barium swallow in the modern assessment and management of GI haemorrhage as it cannot identify conditions such as hypertensive gastropathy and gastritis/oesophagitis/duodenitis
Generally, postero-inferior duodenal wall ulcers and high lesser curve of stomach ulcers tend to rebleed most vigorously, due to the large arteries nearby
---
References and links
LITFL
FOAM and web resources
---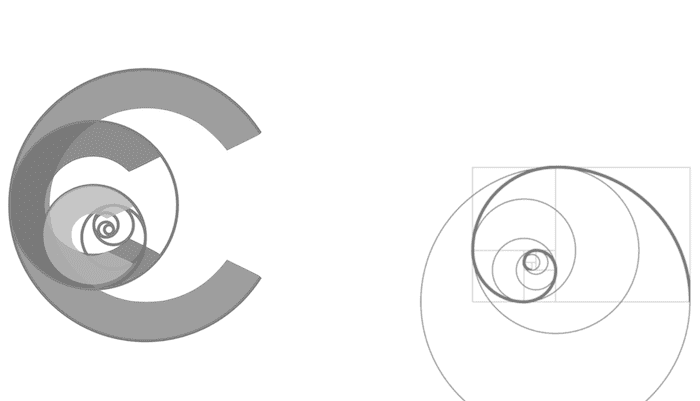 Chris is an Intensivist and ECMO specialist at the Alfred ICU in Melbourne. He is also a Clinical Adjunct Associate Professor at Monash University. He is a co-founder of the Australia and New Zealand Clinician Educator Network (ANZCEN) and is the Lead for the ANZCEN Clinician Educator Incubator programme. He is on the Board of Directors for the Intensive Care Foundation and is a First Part Examiner for the College of Intensive Care Medicine. He is an internationally recognised Clinician Educator with a passion for helping clinicians learn and for improving the clinical performance of individuals and collectives.
After finishing his medical degree at the University of Auckland, he continued post-graduate training in New Zealand as well as Australia's Northern Territory, Perth and Melbourne. He has completed fellowship training in both intensive care medicine and emergency medicine, as well as post-graduate training in biochemistry, clinical toxicology, clinical epidemiology, and health professional education.
He is actively involved in in using translational simulation to improve patient care and the design of processes and systems at Alfred Health. He coordinates the Alfred ICU's education and simulation programmes and runs the unit's education website, INTENSIVE.  He created the 'Critically Ill Airway' course and teaches on numerous courses around the world. He is one of the founders of the FOAM movement (Free Open-Access Medical education) and is co-creator of litfl.com, the RAGE podcast, the Resuscitology course, and the SMACC conference.
His one great achievement is being the father of three amazing children.
On Twitter, he is @precordialthump.
| INTENSIVE | RAGE | Resuscitology | SMACC