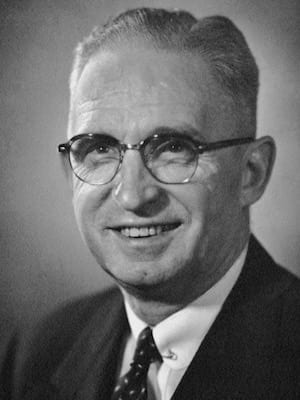 Harold Arthur Hill (1901-1973) was an American radiologist.
Worked as a radiologist with Maurice David Sachs in San Fransisco California
In 1940, published a report of 119 shoulder dislocation cases. They determined that the cortical depression in the posterolateral head of the humerus was related to impaction of the humeral head against the inferior glenoid in anterior shoulder dislocation.
The deformity/fracture is eponymously attributed the Hill-Sachs Lesion
Biography
Born 1901, Illinois
1931 – MD, University of California
1935 – Private radiology practice, St Joseph's Hospital in San Francisco
1941-1946 – WW II, US Navy Reserve rising to rank of Captain.
Died 1973
Medical Eponyms
Major Publications
References
Somford MP, Van der Linde JA, Wiegerinck JI, Hoornenborg D, Van den Bekerom MPJ, Van Deurzen DFP. Eponymous terms in anterior shoulder stabilization surgery. Orthop Traumatol Surg Res. 2017 Dec;103(8):1257-1263. [PMID 28942024]
Somford MP, Nieuwe Weme RA, van Dijk CN, IJpma FF, Eygendaal D. Are eponyms used correctly or not? A literature review with a focus on shoulder and elbow surgery. Evid Based Med. 2016 Oct;21(5):163-71 [PMID 27565943]
--- eponym
the person behind the name