OVERVIEW
Hypothermia occurs when core body temperature is < 35°C
mild: 32-35°C
moderate: 28-32°C
severe: < 28°C
Swiss staging system
I – clearly conscious and shivering
II – impaired consciousness without shivering
III – unconscious
IV – not breathing
V – death due to irreversible hypothermia
CAUSES
Mechanisms
increased heat loss
decreased thermogenesis
impaired thermogenesis
Mutliple
age (elderly and infants at risk)
environmental – exposure, drowning, alpine environment, poverty (lack of heating or shelter)
drugs/ tox – alcohol, sedatives, vasodilators
Sepsis
CNS disorders e.g. hypothalamic lesions, hypopituitarism
Endocrine/ metabolic – hypothyroidism, adrenal insufficiency, hypothermia, malnutrition
Trauma — burns, spinal cord injury
Shock
Skin disorders — psoriasis, exfoliating conditions
Iatrogenic — cold fluid administration, intra-operative, therapeutic hypothermia
Psychiatirc (may lead to exposure)
EFFECTS
CVS: bradycardia is normal; decreased Q and MAP, vasoconstriction, ECG – widening of QRS, increased PR and QT, J waves, risk of VF < 28 C, increased blood viscosity and myocardial work
RESP: decreased CO2 production, decreased PAO2 and PaCO2 due to increased gas solubility, increased dead space, diaphragmatic fatigue, metabolic acidosis -> pulmonary hypertension
GI: decreased hepatic metabolism and blood flow, decreased splanchnic circulation
METABOLIC: decreased BMR, shivering, left shifted oxy-Hb dissociation curve, hyperglycaemia, decreased drug metabolism
CNS: neuroprotection, fixed dilated pupils at < 30 C (mimics brain death)
HAEM: increased bleeding time, PT and APTT, VTE risk, decreased platelet and WCC
RENAL: decreased GFR and RBF, cold-induced diuresis
MANAGEMENT
Resuscitation
pulse check – palpate for up to 1 minute (consider Echo / Doppler as hard to find – do not delay CPR)
move patient gently if <32 degrees due to risk of triggering VF (risk is overstated)
no adrenaline or other drugs until >30C
between 30-35C double the dose intervals of ACLS drugs
shock VF up to 3 times if necessary, then no further shocks until T>30C
'not dead until warm and dead' (30-32C)
Passive warming – useful in conscious patients who are able to shiver (1.5C per hour)
keep dry
warm environment
insulation with blankets (e.g. aluminium foil) and hat
allow to mobilise if conscious (beware of hypotension on cessation of exercise)
Peripheral active warming
chemical heat pads
radiant methods
forced air warming blankets (1-2C/h)
NB. Afterdrop, a drop in core body temperature during rewarming may occur a consequence of peripheral vasodilation and release of cold peripheral blood to the body core. It is not usually significant.
Central active warming
warmed (40-46C) humidified inspired gases (1 C/h; 1.5°C/h ET tube)
warm IV fluids (42C) (only give if need fluids, prevents cooling rather than promotes warming) – use Level 1 fluid warmer
body cavity lavage with 40C fluid e.g. peritoneal (3C/h), gastric, bladder, right-sided thoracic lavage (3-6C/h – use 2 ICCs for continuous flow)
RRT
ECMO/ bypass (9-18C/h)
Supportive care and monitoring
use esophageal probe preferentially (core temperature, minimal lag time)
use low reading thermometer
ABG measurements at 37C (temperature uncorrected values) to allow serial monitoring
Seek and treat cause and complications
REWARMING RATES FOR DIFFERENT METHODS
Shivering 1.5° C/hr
Warming Blanket 2° C/hr
Warm O2 1 °C/hr with mask; 1.5° C/hr ET tube
IV Fluids do not add, but do not take away either
Peritoneal Lavage 3° C/hr
Thoracic Lavage with Chest Tubes 3-6° C/hr
Cardiac Bypass 9-18° C/hr
THORACIC LAVAGE
Place two 32-36 F intercostal catheters: one anterior and one posterior lateral
Use 3L bags of 40-42 C saline
Use a Level 1 Fluid Warmer to pump warm fluids into the anterior chest tube (e.g. 180 mL/min)
attach auto-transfuser or pleur-evac to posterior-lat chest tube to allow continuous emptying
alternative is to use one chest tube with a y connector to administer 300 cc boluses with 2 minute dwell time before drainage
References and Links
LITFL
Journal articles
FOAM and web resources
---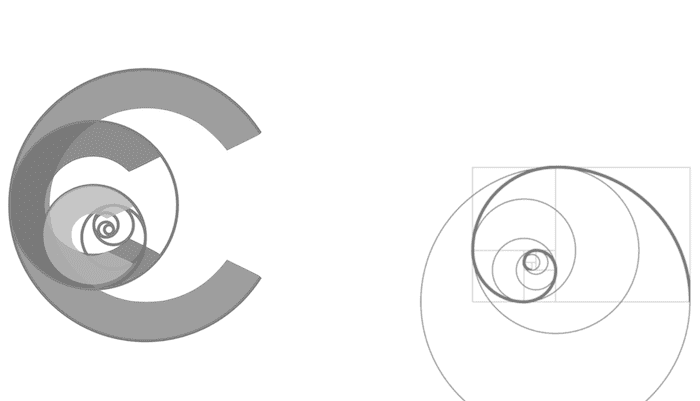 Chris is an Intensivist and ECMO specialist at the Alfred ICU in Melbourne. He is also a Clinical Adjunct Associate Professor at Monash University. He is a co-founder of the Australia and New Zealand Clinician Educator Network (ANZCEN) and is the Lead for the ANZCEN Clinician Educator Incubator programme. He is on the Board of Directors for the Intensive Care Foundation and is a First Part Examiner for the College of Intensive Care Medicine. He is an internationally recognised Clinician Educator with a passion for helping clinicians learn and for improving the clinical performance of individuals and collectives.
After finishing his medical degree at the University of Auckland, he continued post-graduate training in New Zealand as well as Australia's Northern Territory, Perth and Melbourne. He has completed fellowship training in both intensive care medicine and emergency medicine, as well as post-graduate training in biochemistry, clinical toxicology, clinical epidemiology, and health professional education.
He is actively involved in in using translational simulation to improve patient care and the design of processes and systems at Alfred Health. He coordinates the Alfred ICU's education and simulation programmes and runs the unit's education website, INTENSIVE.  He created the 'Critically Ill Airway' course and teaches on numerous courses around the world. He is one of the founders of the FOAM movement (Free Open-Access Medical education) and is co-creator of litfl.com, the RAGE podcast, the Resuscitology course, and the SMACC conference.
His one great achievement is being the father of three amazing children.
On Twitter, he is @precordialthump.
| INTENSIVE | RAGE | Resuscitology | SMACC