Intubation of the Neurocritical Care Patient
Revised and reviewed 29 March 2017
OVERVIEW
The semi-elective intubation of neurocritical care patients requires a modified technique to avoid the harmful consequences of intubation, which include:
an exaggerated reflex sympathetic response to laryngoscopy
hypotension due to induction agents
exacerbation of raised intracranial pressure
USE OF THIS APPROACH
This approach is suitable for patients with:
unsecured aneurysmal subarachnoid haemorrhage (SAH)
traumatic brain injury (TBI)
stroke
It is not suitable for 'crashing' patients:
e.g. significant hypoxia and/or hypotension
these patients typically require emergency rapid sequence intubation +/- inopressor support (i.e. no time for premedication or optimising BP and ICP management)
KEY ASPECTS OF THE INTUBATION PROCEDURE
Pre-intubation optimisation
ensure adequate preoxygenation and use apnoeic oxygenation
attach ETCO2 to the BVM device; target an ETCO2 that correlates to a PaCO2 of 35-40 mmHg
control hypertension prior to intubation using a rapid acting, titratable antihypertensive agent

options include labetolol or esmolol
nicardipine and clavidipine are not available in Australia
remember to provide analgesia first if the patient is in pain as this may be the cause of hypertension, e.g. fentanyl 25-50 mcg IV q5-10min

consider treatment for intracranial hypertension (if TBI)

if raised ICP is present or strongly suspected, consider osmotherapy (e.g. hypertonic saline bolus)
provide analgesia (see above)
keep head in neutral position and avoid neck constrictions (e.g. remove c-spine collar and use midline in-line stabilisation)
Prevent reflex sympathetic response to intubation
prevent reflex sympathetic response to intubation using non-pharmacological measures

ensure first pass success

best possible intubator
ear-to-sternal notch postioning
head up 30-45 degrees

gentle laryngoscopy

e.g. use video laryngoscopy to reduce the force required to achieve glottic exposure

prevent reflex sympathetic response to intubation using pharmacological measures; options include:

fentanyl 3-5 mcg/kg IV is most commonly used outside of the operating theatres

cardiostable sympatholytic agent
may lead to respiratory depression, chest rigidity
Allow at least 3 minutes for onset prior to performing laryngoscopy (peak effect at ~5 minutes)

remifentanil 1-3 mcg/kg IV is an alternative to fentanyl

it has rapid onset and is rapidly titratable but is less available

lignocaine 1.5 mg/kg IV is an alternative option for sympatholysis

evidence is weak and may cause hypotension

topical lignocaine (e.g. 5 ml of 4% lidocaine spray) effectively attenuates cardiovascular responses to intubation
esmolol 1.5-2 mg/kg IV could be used as a sympatholytic agent, but this is not widely practised and few clinicians have sufficient familiarity with the agent
Induction and neuromuscular blockade
Induction agent

minimal or no induction dose may be required if high dose fentanyl is used for sympatholysis (see above) in an obtunded patient
options include:

propofol or thiopentone

must decrease dose to avoid hypotension
decreases cerebral metabolic rate (CMRO2) and cerebral blood flow

ketamine

no longer considered contra-indicated in most patients with raised ICP
indirect sympathetic effects may increase blood pressure
increases cerebral metabolic rate (CMRO2) and cerebral blood flow (controversial, newer evidence suggests this is not necessarily so…)

etomidate is not available in Australia

Neuromuscular blocker

rocuronium 1.2 mg/kg IV is the agent of choice; rapid onset, does not increase ICP
suxamethonium may increase ICP and fasciculations may cause increased oxygen consumption; avoid in patients with stroke due to risk of hyperkalaemia
Post-intubation
adjust patient's respiratory rate to target ETCO2 35mmHg until an ABG is obtained to confirm PaCO2 35-40 mmHg
target SaO2 95% (avoid hypoxia or extreme hyperoxia)
use the minimum PEEP necessary to avoid hypoxia
ADDITIONAL INFORMATION
TBI
sympatholytic premedication with fentanyl is still important in obtunded TBI patients

these patients typically have more severe neurological injuries
degree of obtundation poorly correlates with the degree of exaggerated reflex sympathetic response that will occur during laryngoscopy
The retrospective case series by Perkins et al, 2013 found that a hypertensive response to laryngoscopy and tracheal intubation occurred in 80% of TBI patients and in 11% of patients blood pressure increased by ≥100%.

hypoxia and hypotension are associated with markedly increased mortality in TBI, great care must be taken to avoid these complications during intubation
A similar approach can be used for intubation of patients with aortic dissection and/or myocardial ischaemia (though therapies specific to management of intracranial hypertension are not required)
References and links
LITFL
Journal articles
FOAM and web resources
---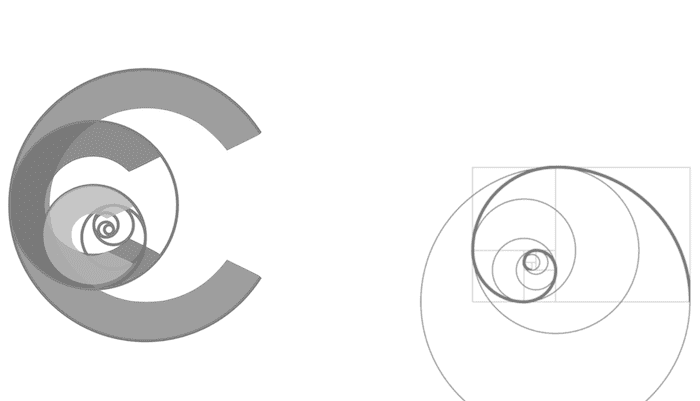 Chris is an Intensivist and ECMO specialist at the Alfred ICU in Melbourne. He is also a Clinical Adjunct Associate Professor at Monash University. He is a co-founder of the Australia and New Zealand Clinician Educator Network (ANZCEN) and is the Lead for the ANZCEN Clinician Educator Incubator programme. He is on the Board of Directors for the Intensive Care Foundation and is a First Part Examiner for the College of Intensive Care Medicine. He is an internationally recognised Clinician Educator with a passion for helping clinicians learn and for improving the clinical performance of individuals and collectives.
After finishing his medical degree at the University of Auckland, he continued post-graduate training in New Zealand as well as Australia's Northern Territory, Perth and Melbourne. He has completed fellowship training in both intensive care medicine and emergency medicine, as well as post-graduate training in biochemistry, clinical toxicology, clinical epidemiology, and health professional education.
He is actively involved in in using translational simulation to improve patient care and the design of processes and systems at Alfred Health. He coordinates the Alfred ICU's education and simulation programmes and runs the unit's education website, INTENSIVE.  He created the 'Critically Ill Airway' course and teaches on numerous courses around the world. He is one of the founders of the FOAM movement (Free Open-Access Medical education) and is co-creator of litfl.com, the RAGE podcast, the Resuscitology course, and the SMACC conference.
His one great achievement is being the father of three amazing children.
On Twitter, he is @precordialthump.
| INTENSIVE | RAGE | Resuscitology | SMACC