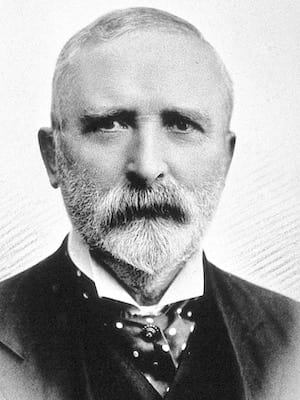 James Rutherford Morison (1853 – 1939) was an English surgeon.
Along with Sir David Drummond (1852–1932), Morison introduced omentopexy as a cure for ascites
---
Biography
Born 10 October 1853 in Hutton-Henry, County Durham. Son of surgeon John Morison
1874 – LRCP
1875 – MB, Edinburgh
1879 – FRCS and commenced general practice in Hartlepool
1881 – Elected physician to the Hartlepool Hospital
1888 – Assistant surgeon at the Royal Victoria Hospital, Newcastle under the influence of Sir David Drummond (1852 – 1932)
1890 – MRCS
1897 – Editor of the Journal of the Northumberland and Durham Medical Society
1905 – Staff surgeon at the Royal Naval Volunteer Reserve
1910 – Professor of surgery at the University of Durham until 1921
1916 – Whilst serving in the Northumberland War Hospital, he introduced BIPP to operations
1919 – Hon LLD; MA; and DCL Durham. Elected fellow of the American College of Surgeons
Died 9 January 1939 Newcastle-upon-Tyne
---
Medical Eponyms
Pouch of Rutherford Morison* (1894)
[* aka Morison's pouch; pouch of Morison; hepatorenal recess; subhepatic recess]
In 1894, Morison published his anatomic description of the hepatorenal space; its role in the surgical treatment of gallbladder disease; and proposed the value of postoperative drainage of that space.
Morison indicated that with the liver retracted upward and the transverse colon downward, one would expose a potential space. The proposed space has an anterior wall bounded right to left by the peritoneal surface of the diaphragm and the undersurface of the right lobe of the liver and gallbladder, extending to the gastrohepatic ligament. The posterior wall formed by the ascending mesocolon over the right kidney and by the duodenum.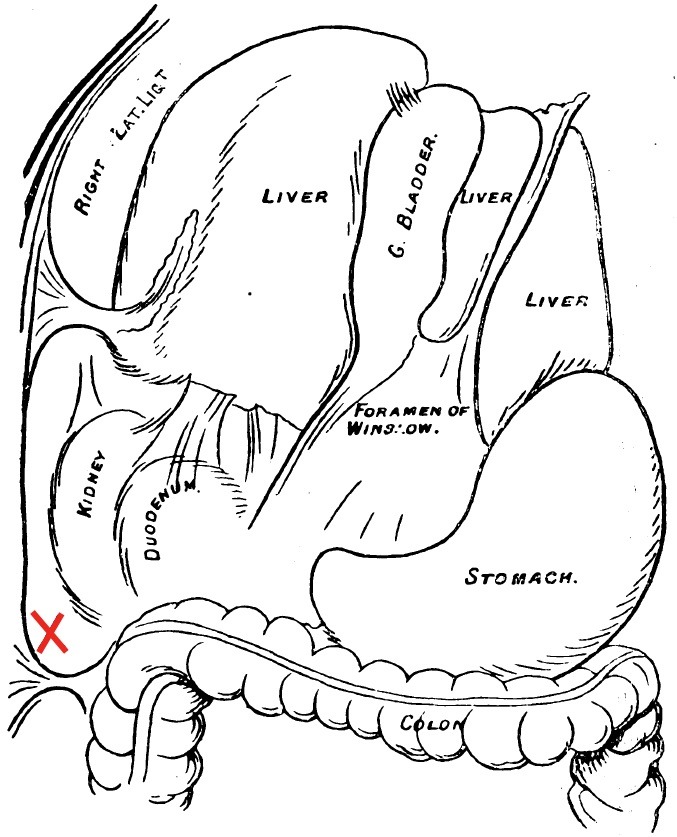 …underneath the right lobe of the liver there exists a pouch hitherto undescribed, shut off by natural barriers from the general peritoneal cavity….By the relation of nine cases in which the operation for gall-stone was performed in accordance with the principles I was advocating, I endeavored to show that the secret of success in gall-stone operations was efficient drainage of the pouch demonstrated.

Rutherford Morison 1895
Morison proposed that the drain tract for this space would most advantageously exit in the area of the lower pole of the right kidney. Morison viewed provision for adequate postcholecystectomy drainage of this dependent space as a paramount feature of a successful operation.
---
BIPP: Bismuth, iodoform and paraffin paste
Morison introduced "BIPP" for the prophylaxis of sepsis in traumatic war wounds sutured primarily.
WOUND infection has been the great surgical curse of this war. Until recently all the means I had seen tried at our War Hospital had failed to satisfy the most moderate surgical ambitions. Since I have now developed a simple method, necessitating but few dressings, by which many wounds can be sterilised at once, while in the remainder, so far as my present experience goes, the spread of infection can be checked and limited, I consider it a duty to submit results without further delay.

The paste : Bismuth subnitrate, 1 oz.; iodoform 2 oz.; paraffin liq. q.s. to make a thick paste. I suggest for this the name "Bipp." A convenient means of applying it was suggested to me by Sister Middleton, of Ward 20. She gave me two bone eggspoon , one to lift the paste and the second to plaster it in and on with.

Rutherford Morison: Lancet, 1916
In the Lancet 1916, I published a method of treating infected, suppurating war wounds, and claimed for it that in some cases sterilisation of the wound could be accomplished at once, and that in the remainder the spread of infection could be checked and limited…

Rutherford Morison: BJS, 1916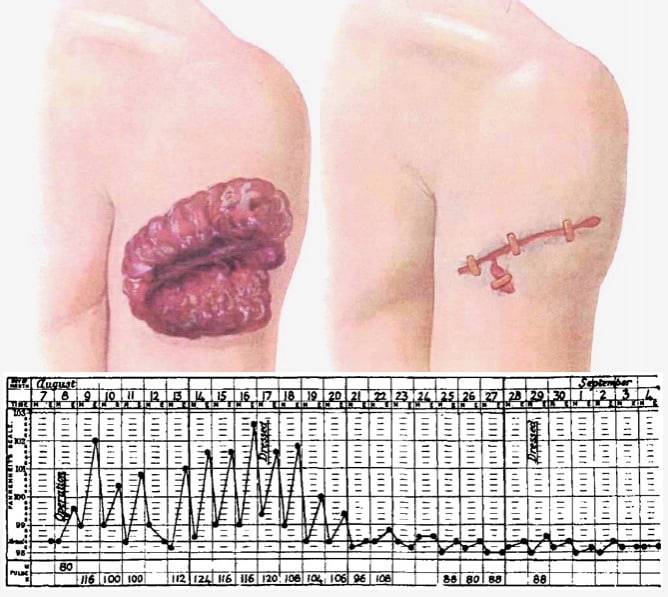 BIPP is still used today in many otolaryngology departments.
BIPP has relatively few adverse effects when used in small quantities. Incidence of BIPP allergy has been estimated as high as 12 per cent with previous exposure, or 1 per cent without. Large quantities have been associated with both bismuth and iodoform toxicity, occasionally causing fatalities. This was first seen by some British army surgeons who deviated from Morrison's initial regime of a "smear" as well as in modern practice. BIPP should therefore be used with caution when packing large cavities such as those following maxillectomy.
On CT imaging, BIPP can cause image degradation and streak artefacts due to its high attenuation (>3000 Hounsfield units).
---
Major Publications
---
References
Biography
Eponymous terms
---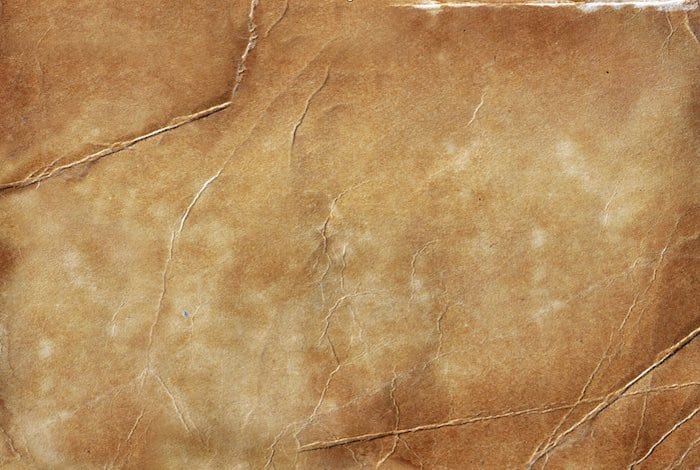 eponym
the person behind the name