NSAIDs are generally benign in overdose unless a large amount is ingested which would take some effort. As 66% of NSAID overdoses are with ibuprofen we will use this as an example.
Toxic Mechanism:
NSAIDs competitively block COX-1 and COX-2 therefore inhibiting prostaglandin synthesis. They directly irritate the gastrointestinal tract, increase bleeding time (inhibit thromboxane A2) and cause a renal glomerular vasoconstriction (prostaglandin inhibition).
Toxicokinetics:
Rapid absorption
Highly protein bound
Small volume of distribution
Hepatic metabolism and renal excretion.
Half life is less than 4 hours except longer acting agents such as naproxen (12 hours)
Resuscitation:
CNS depression: If there is any doubt over the patients ability to protect their own airway or you believe they are an aspiration risk they will require intubation and ventilation.
Patients usually compensate the metabolic acidosis with a high respiratory rate. During intubation and ventilation it is paramount not to exacerbate the metabolic acidosis (risk of death) therefore pre-intubation a bolus of sodium bicarbonate 1-2 mmol/kg followed by hyperventilation and further boluses of sodium bicarbonate is best practice.
Seizures: IV benzodiazepines.

Check the patient is not in a dysrhythmia
Can be managed with benzodiazepines (varying doses in the textbooks, easy method is 0.1mg/kg IV for lorazepam (max 4mg) / midazolam (max 10mg) / diazepam (max 10mg). Or…
Lorazepam 0.1mg/kg max 4mg
Diazepam 0.15mg/kg max 10mg
Midazolam 0.2mg/kg max 10mg
Risk Assessment
Dose related risk for ibuprofen:

<100 mg/kg Asymptomatic
100 – 300 mg/kg Mild GI and CNS symptoms
>300 mg/kg Risk of multi-system organ dysfunction – fatalities have been reported

Overdose of mefenamic acid at any dose can cause self limiting seizures, any adult or child needs assessment in hospital.
Children: Significant symptoms are not usually observed until doses exceed 300 mg/kg of ibuprofen or equivalent. Any child who has taken <100 mg/kg does not need assessment unless they are symptomatic.
Chronic ibuprofen use is associated with renal tubular acidosis and potentially life-threatening hypokalaemia.
Clinical features:

Most patients are asymptomatic, progressing to GI (nausea, vomiting, epigastric pain), minor CNS (lethargy and drowsiness)
Large overdoses progress to multi-organ failure, shock, coma, seizures, metabolic acidosis.
Supportive Care
General supportive measures
If intubated see FASTHUGSINBED for further supportive care.
Investigations
Screening: 12 lead ECG, BSL, Paracetamol level
Specific:

NSAID levels are not routinely available
Baseline bloods (EUC, LFTs, FBC, VBG/ABG, Lactate, Coagulation) to monitor for end organ damage
An anion gap metabolic acidosis maybe present which usually resolves within 24-48 hours.
Decontamination:
Not clinically useful. Contraindicated for mefenamic overdose (seizures).
Enhanced Elimination
Antidote
Disposition
Children can be observed at home following unintentional overdose of <100 mg/kg unless symptoms arise.
Adults who are well 4 hours post an intentional overdose are medically cleared for discharge or psychiatric evaluation.
Mildly symptomatic patients with mild CNS and GI symptoms can be managed on the ward supportively until symptoms resolve and any sequelae have resolved.
Patients with decreased GCS or signs of organ failure are cared for in the intensive care department
References and Additional Resources:
Additional Resources:
References:
Balali-Mood M, Critchley JA, Proudfoot AT et al.  Mefenamic acid overdose.  Lancet 1981: 1;1354-1356.
Hall AH, Smolinske SC, Stover B et al.  Ibuprofen overdose in adults.  Journal of Toxicology-Clinical Toxicology 1992; 30(1):23-27.
Hall AH, Smolinske SC, Conrad FL et al. Ibuprofen overdose: 126 cases. Annals of Emergency Medicine 1986; 15:1308-1313.
McElwee NE, Veltri JC, Bradford DC et al.  A prospective, population-based study of acute ibuprofen overdose: Complications are rare and routine serum levels not warranted.  Annals of Emergency Medicine 1990; 19(6):657-652.
Ng JL, Morgan DJR, Loh NKM et al. Life-threatening hypokalaemia associated with ibuprofen-induced renal tubular acidosis. Medical Journal of Australia 2011; 194:313-316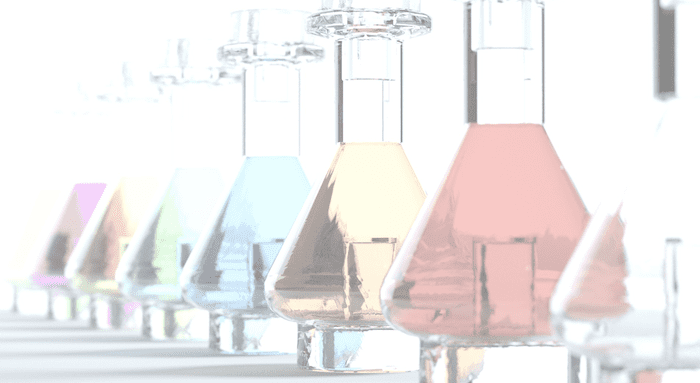 Dr Neil Long BMBS FACEM FRCEM FRCPC. Emergency Physician at Kelowna hospital, British Columbia. Loves the misery of alpine climbing and working in austere environments (namely tertiary trauma centres). Supporter of FOAMed, lifelong education and trying to find that elusive peak performance.