Puzzling out the PERC rule
aka Pulmonary Puzzler 016
The intern from Hematology Hoodwinker 001 is stuck with another dilemma. Needless to say, he has another patient to discuss with you. The patient is a 26 year-old female with mild shortness of breath and intermittent right-sided chest discomfort that is vaguely pleuritic in nature. Her chest x-ray is normal, as are her vital signs.
Because his head is still spinning from yesterday's 'D-dimer talk', the intern decides to talk you about how to rule out a pulmonary embolism in this patient. You take a deep breath, crack your knuckles, and prepare yourself for the 'PERC rule' talk….
---
Questions
Q1. What is the PERC rule?
Answer and interpretation

PERC = Pulmonary Embolism Rule-out Criteria

Pulmonary embolism can be ruled out clinically if none of the 8 PERC criteria are present in a patient with a low pretest probability of PE (e.g. Wells PE CPG score of <3) that is consistent with the 'gestalt' of an experienced physician:

age < 50 years
pulse < 100 beats min
SaO2 >or= 95%
no hemoptysis
no estrogen use
no surgery/trauma requiring hospitalization within 4 weeks
no prior venous thromboembolism (VTE)
no unilateral leg swelling

Can't remember all of this? Try this mnemonic:

HAD CLOTS

Hormone
Age >50
DVT/PE history
Coughing blood
Leg swelling
O2 < 95%
Tachycardia 100+
Surgery/trauma <28 days

Alternatively why waste valuable brain space? Use MDCalc: PERC Rule for Pulmonary Embolism

.
---
Q2. In which patients may the PERC rule be unreliable?
Answer and interpretation

The original 'PERC rule' study by Kine et al (2004) excluded patients with these characteristics:

patients in whom shortness of breath is not the most important, or equally most important, presenting complaint
cancer
thrombophilia
strong family history of thrombophilia
beta blockers that may mask tachycardia
patients with transient tachycardia
patients with amputations
patients who are massively obese and in whom leg swelling cannot be reliably ascertained
with baseline hypoxemia in whom a pulse oximetry reading <95% is long-standing

However, since the derivation study there has been two validation studies. One of the validation studies (Kline et al, 2008) was a multi-center study that included patients with a primary complaint of shortness of breath or chest pain. Thus, I think that the PERC rule can be safely applied to patients with chest pain as the primary complaint.
---
Kline et al (2004), the creators of the PERC rule, chose 1.8% as the point of equipoise between (1) the benefits and risks of further investigations for PE, and (2) the benefits and risks of not investigating further.
---
Q3. What does this mean?
Answer and interpretation

Equipoise is reached when the risk-benefit ratio of one course of action is balanced by the risk-benefit ratio of an alternative course of action. When deciding to investigate further for PE, this point is reached when the pre-test probability of PE is 1.8%.

Kline et al (2004) calculated this number based on a formula that incorporated the risks from CT angiography:

cancer from radiation exposure
anaphylaxis or severe pulmonary edema requiring intubation
requiring hemodialysis from the dye

as well as the risk of death from missing a PE (defined as a 20% risk reduction for detected vs. missed).

So, to use the PERC rule you have to choose the right patient to apply it too, and then accept a miss rate of 1.8%.
---
According to Carpenter et al (2008), the negative likelihood ratio for the PERC rule is 0.17 (95%CI 0.11—0.25).
---
Q4. What is the maximum pre-test probability of VTE such that the post-test probability (after correctly applying the PERC rule) is 1.8% or less?
Answer and interpretation

There are a few way of working this out.

Do the math…

Step a. convert post-test probability to post-test odds

post-test odds = probability / (1 – probability) = 0.018 / 0.982 = 0.018

Step b. Divide post-test odds by the negative likelihood ratio to get pre-test odds

pre-test odds = post-test odds / LR = 0.018 / 0.17 = 0.106

Step c. Convert pre-test odds to pre-test probability

pre-test probability = odds / (1 + odds) = 0.106 / 1.106 = 0.096

Thus the PERC rule can be applied to patients with a pre-test probability of about 10%

(this decreases to about 7% if a negative likelihood ratio of 0.25 is used, which is the upper limit of the 95% confidence interval)

Note that when using the Wells criteria for PE, low risk (score 0 or 1) is a probability of 1.3% and moderate risk (score 2 to 6) is a probability of 16.2%. Thus the PERC can be safely applied to low risk patients, but not moderate risk patients when using the Well's criteria for PE.
---
Q5. Is inappropriate use of the D-dimer assay a problem in medicine?
Answer and interpretation

Yes!

As an example consider the paper by Durieux et al (2001). This describes a single centre prospective study of 168 patients to analyze D-dimer usage after an educational intervention to implement guidelines for the diagnosis of PE. Despite the intervention 20% of the D-dimer requests were inappropriate and 45% of those with a positive D-dimer test had no imaging procedures performed.

Whether it is being used appropriately or not, over half of D-dimer positive tests are false positives. Hence there is a definite need for something like the PERC rule.
---
Q6. What problems can arise from inappropriate use of the D-dimer test?
Answer and interpretation

Problems from over-use of the D-dimer test include:

Unnecessary cost of D-dimer test
Unnecessary delays in investigation, management or disposition
Unnecessary further imaging (if PERC rule would have prevented a false-positive D-dimer result from being obtained)

Radiation exposure from CTPA or CT venography
Risk of contrast nephropathy
Diversion of focus away from other more likely causes

Problems from under-use of the D-dimer test include:

Unnecessary further imaging (if negative D-dimer would have precluded further investigation)

Radiation exposure from CTPA or CT venography
Risk of contrast nephropathy

Missed diagnosis of venous thromboembolism resulting in morbidity and mortality
---
Q7. What should you do if a patient has a positive D-dimer test, but on reflection the investigation was not indicated — for example, the patient meets the PERC rule criteria, which is consistent with a senior clinician's 'gestalt', but a D-dimer test has already been performed?
Answer and interpretation

This is what I suggest:

Ignore the result with respect to assessing VTE risk (go back and use the Wells criteria for PE!).
Consider the other possible causes of an elevated D-dimer and manage as indicated (this may include no further action).
---
---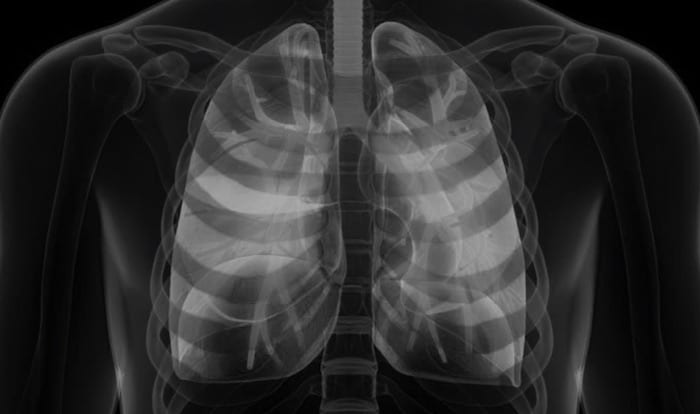 Chris is an Intensivist and ECMO specialist at the Alfred ICU in Melbourne. He is also a Clinical Adjunct Associate Professor at Monash University. He is a co-founder of the Australia and New Zealand Clinician Educator Network (ANZCEN) and is the Lead for the ANZCEN Clinician Educator Incubator programme. He is on the Board of Directors for the Intensive Care Foundation and is a First Part Examiner for the College of Intensive Care Medicine. He is an internationally recognised Clinician Educator with a passion for helping clinicians learn and for improving the clinical performance of individuals and collectives.
After finishing his medical degree at the University of Auckland, he continued post-graduate training in New Zealand as well as Australia's Northern Territory, Perth and Melbourne. He has completed fellowship training in both intensive care medicine and emergency medicine, as well as post-graduate training in biochemistry, clinical toxicology, clinical epidemiology, and health professional education.
He is actively involved in in using translational simulation to improve patient care and the design of processes and systems at Alfred Health. He coordinates the Alfred ICU's education and simulation programmes and runs the unit's education website, INTENSIVE.  He created the 'Critically Ill Airway' course and teaches on numerous courses around the world. He is one of the founders of the FOAM movement (Free Open-Access Medical education) and is co-creator of litfl.com, the RAGE podcast, the Resuscitology course, and the SMACC conference.
His one great achievement is being the father of three amazing children.
On Twitter, he is @precordialthump.
| INTENSIVE | RAGE | Resuscitology | SMACC