The Climate Emergency is a global healthcare emergency – But how bad is it? with Tim Flannery
The Coda community identified the Climate Emergency as the greatest threat to global health and we have good reason to be alarmed for both our patients and our children.
There is good scientific evidence that the climate crisis could be catastrophic. The global healthcare community comprises over 60 million people and together we can make a difference.
Global CO2 emissions continue to rise resulting in more energy trapped in our atmosphere and putting us on the verge of a tipping point. We must act now. We are all used to practising with a time imperative in healthcare, we know that 'Time is muscle' for the heart and that 'Time is brain' for stoke – In the case of the Climate Emergency… 'Time is Planet'!
Part of the problem for governments is that Power, Wealth and Influence skew the discussions around the climate emergency and in some ways the Fossil Fuel Industry has employed similar tactics to those taken by the Tobacco Industry lobbyists
Lobbyists have tried to promote 'Gas' as a safer transition fuel as we move from 'Coal-fire' energy, but Gas too is a potential super-pollutant and completely unnecessary.
---
The Presentation
The Podcast
---
The Speaker
Tim Flannery is the 2007 Australian of the Year. In 2013 he founded, and is chief councillor, of the Australian Climate Council, Australia's largest and most successful crowdfunded organisation. He is currently Distinguished Visiting Fellow in Climate Change at the Australian Museum, Sydney.
Flannery has taught at Harvard University, and has advised governments both in Australia and Canada. In 2007 he established and co-chaired the Copenhagen Climate Council, and in 2011 was appointed Australia's first Climate Commissioner. He has served on the board of the Prince Albert II Foundation, WWF International and the Australian Wildlife Conservancy, and as an advisor to the National Geographic Society.
He has published over 140 peer-reviewed scientific papers and has named 25 living and 50 fossil mammal species. His 32 books include The Future Eaters and The Weather Makers, which has been translated into over 20 languages. He has made numerous documentaries and regularly writes for the New York Review of Books. His latest offering is The Climate Cure: Solving the Climate Emergency in the Era of COVID-19
He speaks Bahasa Indonesia and Melanesian Pidgin and has over 20 years of experience as an explorer and biologist in New Guinea and surrounding countries.
---
Coda EARTH 2020
---
The Coda Community
Coda is a community tackling the most urgent healthcare challenges, that need action, now. Join the Coda community or online at
---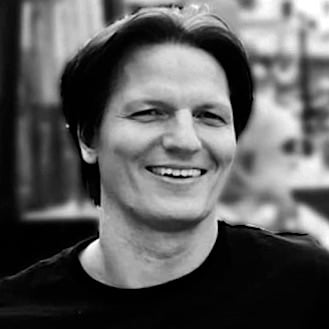 Oliver Flower, staff specialist in Intensive Care Medicine at Royal North Shore Hospital, Sydney | NeuroResus |