The team at Medmastery fresh from a second Comenius Award from the Society for Pedagogy, Information and Media (GPI) are providing LITFL readers with a series of FOAMed courses from across their website.
In this video, from the Abdominal Ultrasound Essentials course, Dr. Nikolaus Mayr discusses the basic principles of liver ultrasound including the differentiation of malignant pathologies such as hepatocellular carcinoma (HCC), cholangiocarcinoma and metastases.
---
Further Reading
---
"I initially set out to study informatics and analytical math, my career path took a turn while working in a radiology department sorting films. My newly discovered fascination with medicine—specifically radiology—eventually led me to the Barmherzige Bruder Hospital where I am currently the chief radiology resident and where my passion for medicine and teaching continues to grow."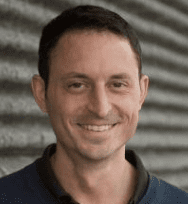 Chief Resident of Radiology, Department of Radiology, and Nuclear Medicine, Salzburg.