Reviewed and revised 11 August 2014
OVERVIEW
Acute or ascending cholangitis is a potentially life-threatening systemic infection resulting from inflammation and infection of the biliary tree due to bacterial growth in the bile, usually in the context of biliary obstruction
Definitive diagnosis involves (1) a history of biliary disease, (2) the clinical manifestations, (3) laboratory data that indicate the presence of inflammation and biliary obstruction, and (4) imaging findings that indicate biliary obstruction
Severity can be graded as follows:

mild (grade I) – responsive to treatment, no organ dysfunction
moderate (grade II) – unresponsive to treatment, no organ dysfunction
severe (grade III) – presence of organ dysfunction
CAUSE
Causative organisms
E. coli (up to 50%)
Klebsiella spp
Enterococcus spp
Streptococcus spp
Enterobacter spp
Pseudomonas aeruginosa
rarely due to tropical parasites (e.g. Clonorchis sinensis and Opisthorchis spp )
Pathogenesis
cholangiovenous and cholangiolymphatic reflux due to increased intra-biliary pressures as a result of obstruction
translocation of pathogenic micro-organisms from the duodenum up the biliary tree and into the bloodstream
infection overcomes normal barriers: mucosal barriers, continuous biliary flushing, IgA, Kupffer cells
Underlying cause
choledocholithiasis
benign stenoses (eg, in primary sclerosing cholangitis, as seen in Figure 1)
malignant stenoses
biliary stent obstruction
strictured bilioenteric anastomoses
parasitic colonization of the bile duct
procedures (e.g. surgery, ERCP, PTC, biliary sphincterotomy, stent placement, surgical sphincteroplasty, bilioenteric anastomosis)
Predisposing factors
gallstones
previous cholecystectomy
ERCP or cholangiogram
previous cholangitis
immunocompromise
malignancy
CLINICAL FEATURES
History
fever (>80%)
abdominal pain (especially RUQ) (>80%)
nausea and vomiting, malaise
predisposing factors and history of an underlying cause
Examination
tachycardia, hypotension, shock
altered mental state
jaundice (60-70%)
Eponymous findings
Charcot triad (50-75% of cases): fever, RUQ pain and jaundice
Reynold's pentad (~5% of cases): Charcot triad plus altered mental state and shock
INVESTIGATIONS
Bedside
blood gas including glucose (liver failure, HAGMA, lactate)
ECG (myocardial ischaemia)
Laboratory
FBC (neutrophilia)
UEC (renal failure due to MODS)
LFTs (hyperbilirubinaemia is almost always present; hepatitic picture (raised AST, ALT) in addition to obstruction (raised ALP))
lipase (co-existent pancreatitis)
Coagulation profile (e.g. liver impairment or DIC from overwhelming sepsis)
septic screen (take blood cultures before giving antibiotics)
Imaging
abdominal ultrasound (evidence of biliary obstruction: CBD dilation is >90%, although the diameter of the CBD becomes a less useful parameter in patients who have previously undergone cholecystectomy, as physiological dilation of the CBD can occur in this setting. Transabdominal ultrasound has a poor sensitivity for detecting mid to distal CBD stones.)
CXR (pneumonia, GI perforation)
Abdominal CT (if unclear diagnosis)
MRCP (if unclear diagnosis)
DIFFERENTIAL DIAGNOSIS
biliary leak
cholecystitis
hepatic abscess
pancreatitis
right lower lobe pneumonia
infected choledochal cyst
recurrent pyogenic cholangitis
biliary malignancy
MANAGEMENT
Resuscitation
as appropriate using ABC approach
treat septic shock
Early antibiotics (<1h of presentation)
amoxcillin 1 g IV q6h (child 25 mg/kg up to 1g), AND
gentamicin 4 to 6 mg/kg IV, for 1 dose (<10y: 7.5 mg/kg; >10y: 6 mg/kg) and 1 or 2 further doses at intervals based on renal function
If susceptibility results are not available by 72h:

change gentamicin to piperacillin/tazobactam or ticarcillin/clavulanate

If gentamicin is contraindicated or penicillin sensitivity:

ceftriaxone 1 g IV q24h (child: 25 mg/kg up to 1 g) OR 2 cefotaxime 1 g IV q8h (child: 25 mg/kg up to 1 g)

If immediate penicillin hypersensitivity seek expert advice.
If history of previous biliary tract surgery or known biliary obstruction, need to treat anaerobes:

add metronidazole 500 mg IV q12h (child: 12.5 mg/kg up to 500 mg).

If unresponsive to initial therapy:

piperacillin/tazobactam 4+0.5 g IV q8h (child: 100+12.5 mg/kg up to 4+0.5 g) OR
ticarcillin/clavulanate 3+0.1 g IV q6h (child: 50+1.7 mg/kg up to 3+0.1 g)

After clinical improvement, change to oral therapy.

If susceptibility results are not available, use amoxycillin+clavulanate 875+125 mg q12h po (child: 22.5+3.2 mg/kg up to 875+125 mg)
For uncomplicated disease, the total course duration is up to 7 days.
Urgent relief of biliary obstruction
endoscopic retrograde cholangiopancreatography [ERCP] witihn 24-48h
sphincterotomy +/- biliary stone removal
PTC (percutaneous transhepatic cholangiography)
Ultrasound-guided drainage
lithotripsy if stone >2cm
open surgical decompression
Definitive treatment of the underlying cause
e.g. cholecystectomy, biliary stent
Supportive care and monitoring
Seek and treat complications
Biliary obstruction (e.g. serum bilirubin >85 umol/L) may potentiate aminoglycoside nephrotoxicity
complications of septic shock
complications of procedures (e.g. pancreatitis, haemorrhage)
---
References and Links
Journal articles
Lee JG. Diagnosis and management of acute cholangitis. Nat Rev Gastroenterol Hepatol. 2009 Sep;6(9):533-41. PMID: 19652653.
Mosler P. Management of acute cholangitis. Gastroenterol Hepatol (N Y). 2011 Feb;7(2):121-3. PMC3061017.
Wada K, et al. Diagnostic criteria and severity assessment of acute cholangitis: Tokyo Guidelines. J Hepatobiliary Pancreat Surg. 2007;14(1):52-8. PMC2784515.
---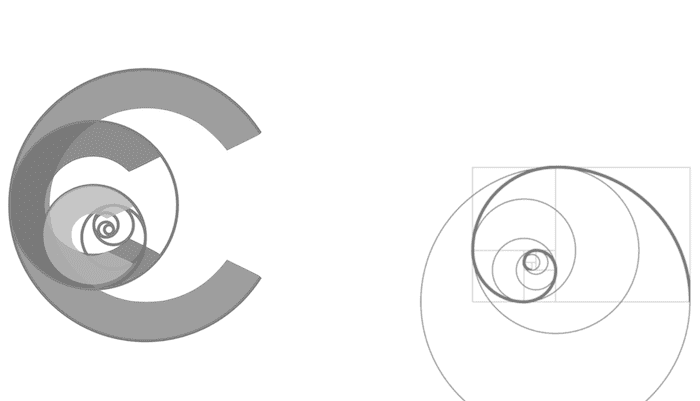 Chris is an Intensivist and ECMO specialist at the Alfred ICU in Melbourne. He is also a Clinical Adjunct Associate Professor at Monash University. He is a co-founder of the Australia and New Zealand Clinician Educator Network (ANZCEN) and is the Lead for the ANZCEN Clinician Educator Incubator programme. He is on the Board of Directors for the Intensive Care Foundation and is a First Part Examiner for the College of Intensive Care Medicine. He is an internationally recognised Clinician Educator with a passion for helping clinicians learn and for improving the clinical performance of individuals and collectives.
After finishing his medical degree at the University of Auckland, he continued post-graduate training in New Zealand as well as Australia's Northern Territory, Perth and Melbourne. He has completed fellowship training in both intensive care medicine and emergency medicine, as well as post-graduate training in biochemistry, clinical toxicology, clinical epidemiology, and health professional education.
He is actively involved in in using translational simulation to improve patient care and the design of processes and systems at Alfred Health. He coordinates the Alfred ICU's education and simulation programmes and runs the unit's education website, INTENSIVE.  He created the 'Critically Ill Airway' course and teaches on numerous courses around the world. He is one of the founders of the FOAM movement (Free Open-Access Medical education) and is co-creator of litfl.com, the RAGE podcast, the Resuscitology course, and the SMACC conference.
His one great achievement is being the father of three amazing children.
On Twitter, he is @precordialthump.
| INTENSIVE | RAGE | Resuscitology | SMACC