Anti-arrhythmic Drugs and Cardiac Arrest
OVERVIEW
"There is no evidence that giving any anti-arrhythmic drug routinely during a cardiac arrest increases rate of survival discharge. Despite the lack of long-term outcome data, it is reasonable to continue to use anti-arrhythmic drugs on a routine basis." — ARC
Priorities
BLS
ALS
Early defibrillation
High quality, uninterrupted compression (30:2 – adults, 15:1 – children)
Treatment of reversible causes (H's and T's)
Anti-arrhythmics in ILCOR Guidelines
Amiodarone 300mg or 5mg/kg – only anti-arrhythmic in new adult guidelines, in paediatrics
Lignocaine 1mg/kg – paediatrics
Magnesium 0.1-0.2mmo/kg – paediatrics
Atropine 1-3mg or 20mcg/kg – removed from adult PEA/asystole guidelines, still paediatrics
NaHCO3 1mmol/kg – paediatrics
RATIONALE AND EVIDENCE
Rationale
anti-arrhythmics may be use to cardiovert from VT/VF to a perfusion rhythm either directly or by facilitating electrical cardioversion
anti-arrhythmics may be used to prevent recurrence of VT/VF following cardioversion
Evidence
There is no evidence that any anti-arrhythmic drug given routinely during human cardiac arrest increases survival to hospital discharge.
Amiodarone, however, has been shown to increase short-term survival to hospital admission when compared with placebo or lidocaine (this may be considered harmful, as it merely changes the geography of death to the ICU)
Lidocaine is an alternative anti-arrhythmic of long-standing and widespread familiarity with fewer immediate side effects than may be encountered with other anti-arrhythmics. Lidocaine, however, has no proven short- or long-term efficacy in cardiac arrest. Lidocaine may be considered if amiodarone is not available (Class IIb, LOE B).
AMIODARONE
complex action (Na+, K+, Ca2+ channel and adrenoreceptor effects)
effective in supraventricular and ventricular arrhythmias
less cardiac depressant activity than other agents
indications: refractory VF/VT (after 3rd shock), prophylaxis of VF/VT
adverse effects: hypotension, bradycardia, heart block, tissue toxicity if extravasates
LIGNOCAINE
class 1 anti-arrhythmic (Na+ channel blocker)
indications: second line in VF/VT, prophylaxis in recurrent VF/VT
adverse effects: neurotoxicity (slurred speech, altered LOC, seizures), cardiovascular (hypotension, bradycardia, heart block)
MAGNESIUM
electrolyte essential for membrane stability
hypomagnesaemia causes myocardial hyperexcitablility (especially in low K+ and with digoxin)
demonstrated as an effective anti-arrhythmic in post cardiac surgical patients
indications: Torsades, digoxin toxicity, VF, VT, hypokalaemia, low Mg2+
adverse effects: muscle weakness, respiratory failure
ATROPINE
parasympathetic antagonist (muscarinic)
indications: severe bradycardia,(no longer recommended for asystole or PEA)
adverse effects: excitement, delirium, hyperthermia
SODIUM BICARBONATE
alkali
can decrease arrhythmogenic effects of acidosis
indications: severe documented acidosis, where arrhythmogenic potential is felt to outweigh risks of bicarbonate administration; hyperkalemic arrest, sodium channel blocker toxicity
adverse effects: hypokalaemia, worsening of intracellular acidosis, tissue damage if extravasates, volume overload, rebound alkalosis, hypernatraemia, left shift of oxyHb dissociation curve, hypercapnia
---
References and Links
---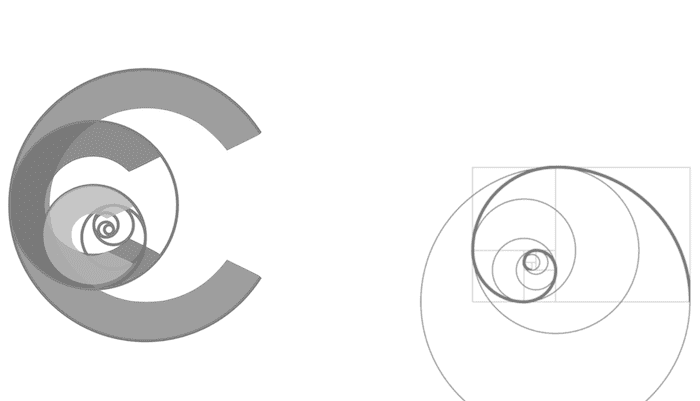 Chris is an Intensivist and ECMO specialist at the Alfred ICU in Melbourne. He is also the Innovation Lead for the Australian Centre for Health Innovation at Alfred Health and Clinical Adjunct Associate Professor at Monash University. He is a co-founder of the Australia and New Zealand Clinician Educator Network (ANZCEN) and is the Lead for the ANZCEN Clinician Educator Incubator programme. He is on the Board of Directors for the Intensive Care Foundation and is a First Part Examiner for the College of Intensive Care Medicine. He is an internationally recognised Clinician Educator with a passion for helping clinicians learn and for improving the clinical performance of individuals and collectives.
After finishing his medical degree at the University of Auckland, he continued post-graduate training in New Zealand as well as Australia's Northern Territory, Perth and Melbourne. He has completed fellowship training in both intensive care medicine and emergency medicine, as well as post-graduate training in biochemistry, clinical toxicology, clinical epidemiology, and health professional education.
He is actively involved in in using translational simulation to improve patient care and the design of processes and systems at Alfred Health. He coordinates the Alfred ICU's education and simulation programmes and runs the unit's education website, INTENSIVE.  He created the 'Critically Ill Airway' course and teaches on numerous courses around the world. He is one of the founders of the FOAM movement (Free Open-Access Medical education) and is co-creator of litfl.com, the RAGE podcast, the Resuscitology course, and the SMACC conference.
His one great achievement is being the father of two amazing children.
On Twitter, he is @precordialthump.
| INTENSIVE | RAGE | Resuscitology | SMACC