CLASS
electrolyte (second most abundant cation in intracellular fluid, after potassium)
MECHANISM OF ACTION
depresses neuronal activation
essential cofactor in >300 enzyme systems and essential for the production of ATP, DNA, RNA & protein function.
PHARMACEUTICS
sulphate or chloride
clear, colourless
10 mmol in 10mL
DOSE
5mmol bolus -> 20mmol over 60 min
INDICATIONS
Mg deficiency (if develops in ICU treat as associated with increased mortality and prolonged LOS)
arrhythmias (post ischaemia/cardiac surgery)
post MI
asthma/severe bronchospasm
pre-eclampsia/eclampsia
SAH management
tocolytic
pheochromocytoma surgery
hypokalaemia (will need to treat hypomagnesaemia in this context)
ADVERSE EFFECTS
nausea
flushing
CNS depression
coma
heart block
respiratory weakness
toxicity -> IV calcium
PHARMACOKINETICS
Absorption – IV (via CVL)
Distribution – widely distributed, 30% protein bound
Metabolism – nil
Elimination – filled by kidneys
EVIDENCE
see Mg2+ document in Electrolytes
Eclampsia
standard of care
halves rate of progression from pre -> eclampsia
drug of choice in treating eclamptic seizures – more effective than phenytoin or benziodiazepines (MAGPIE trial 2002, Cochrane review, 2003)
dose: 4g over 5min -> 1g/hr (aim for a level of 2-4mmol/L)
Arrhythmias
likely to be effective in a subgroup of patients with total body Mg deficiency, however this group is hard to diagnose.
post cardiac surgery -> meta-analyses have shown that IV Mg decreases occurrence of post of AF and ventricular arrhythmias
not yet currently endorsed by the AHA/European Heart Association
may be as effective as amiodarone in treating rapid AF (Critical Care Med, 1995)
recommended for treatment of Torsades des Pointes, but no RCT on this.
effective in digitalis induced arrhythmias
Post Myocardial Infarction
controversial (not widely accepted)
conflicting evidence
early trials (LIMIT2) showed a mortality benefit
later trials (ISIS4, MAGIC) were unable to reproduce findings
Asthma/Bronchospasm
improves FEV1 and PEFR in some patients (those at severe end of spectrum)
no evidence to support improvement in mortality
of benefit in selected patients ?maybe more effective in paediatric patients
dose = 5-10mmoL over 20 min
Cochrane review, 2000
more trials needed
SAH Management
rat models demonstrate effectiveness of IV Mg in reversing induced vaspasm (Stroke, 1991)
---
References and links
LITFL
Journal articles
Wu J, Carter A. Abnormal Laboratory Results: Magnesium: the forgotten electrolyte. Aust Prescr. 30(4):102-105. 2007. [article]
---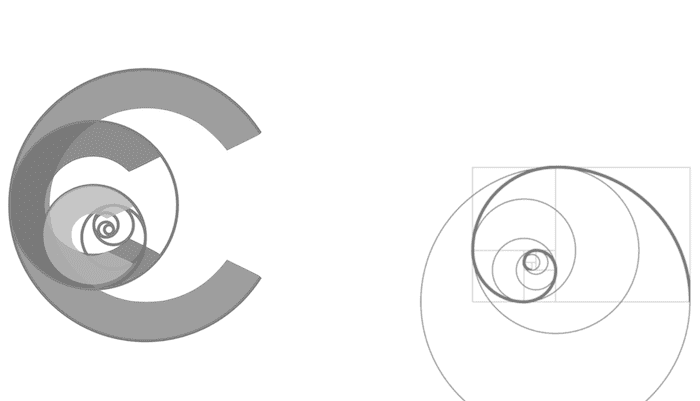 Chris is an Intensivist and ECMO specialist at the Alfred ICU in Melbourne. He is also a Clinical Adjunct Associate Professor at Monash University. He is a co-founder of the Australia and New Zealand Clinician Educator Network (ANZCEN) and is the Lead for the ANZCEN Clinician Educator Incubator programme. He is on the Board of Directors for the Intensive Care Foundation and is a First Part Examiner for the College of Intensive Care Medicine. He is an internationally recognised Clinician Educator with a passion for helping clinicians learn and for improving the clinical performance of individuals and collectives.
After finishing his medical degree at the University of Auckland, he continued post-graduate training in New Zealand as well as Australia's Northern Territory, Perth and Melbourne. He has completed fellowship training in both intensive care medicine and emergency medicine, as well as post-graduate training in biochemistry, clinical toxicology, clinical epidemiology, and health professional education.
He is actively involved in in using translational simulation to improve patient care and the design of processes and systems at Alfred Health. He coordinates the Alfred ICU's education and simulation programmes and runs the unit's education website, INTENSIVE.  He created the 'Critically Ill Airway' course and teaches on numerous courses around the world. He is one of the founders of the FOAM movement (Free Open-Access Medical education) and is co-creator of litfl.com, the RAGE podcast, the Resuscitology course, and the SMACC conference.
His one great achievement is being the father of three amazing children.
On Twitter, he is @precordialthump.
| INTENSIVE | RAGE | Resuscitology | SMACC