A 35-year-old lady presents with a 10-day history of left eye swelling.
On clinical examination she was noted to have left eye proptosis, left eyelid swelling and a divergent strabismus. She was afebrile and had normal vital signs.
An CT brain and orbits was performed to further assess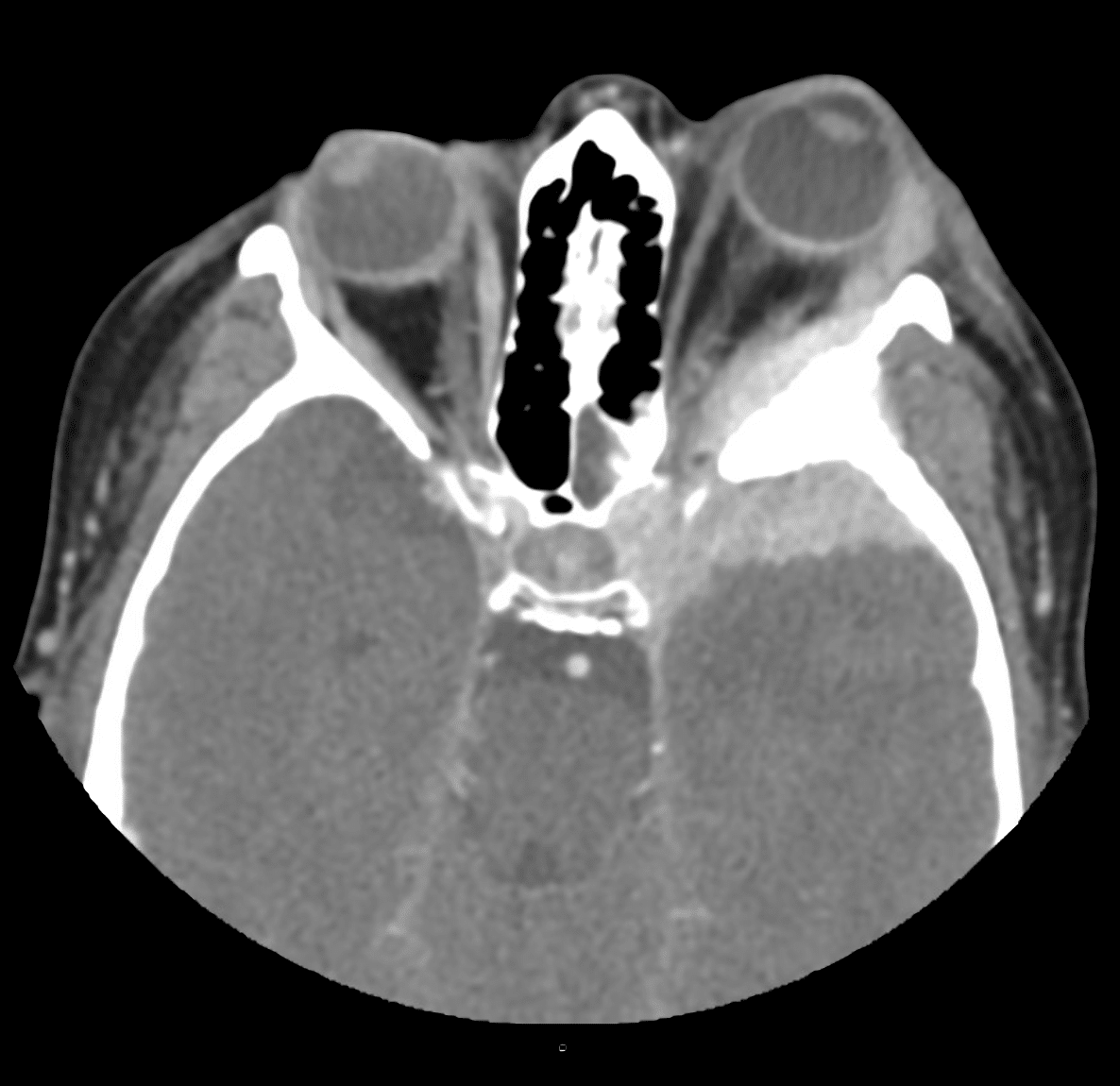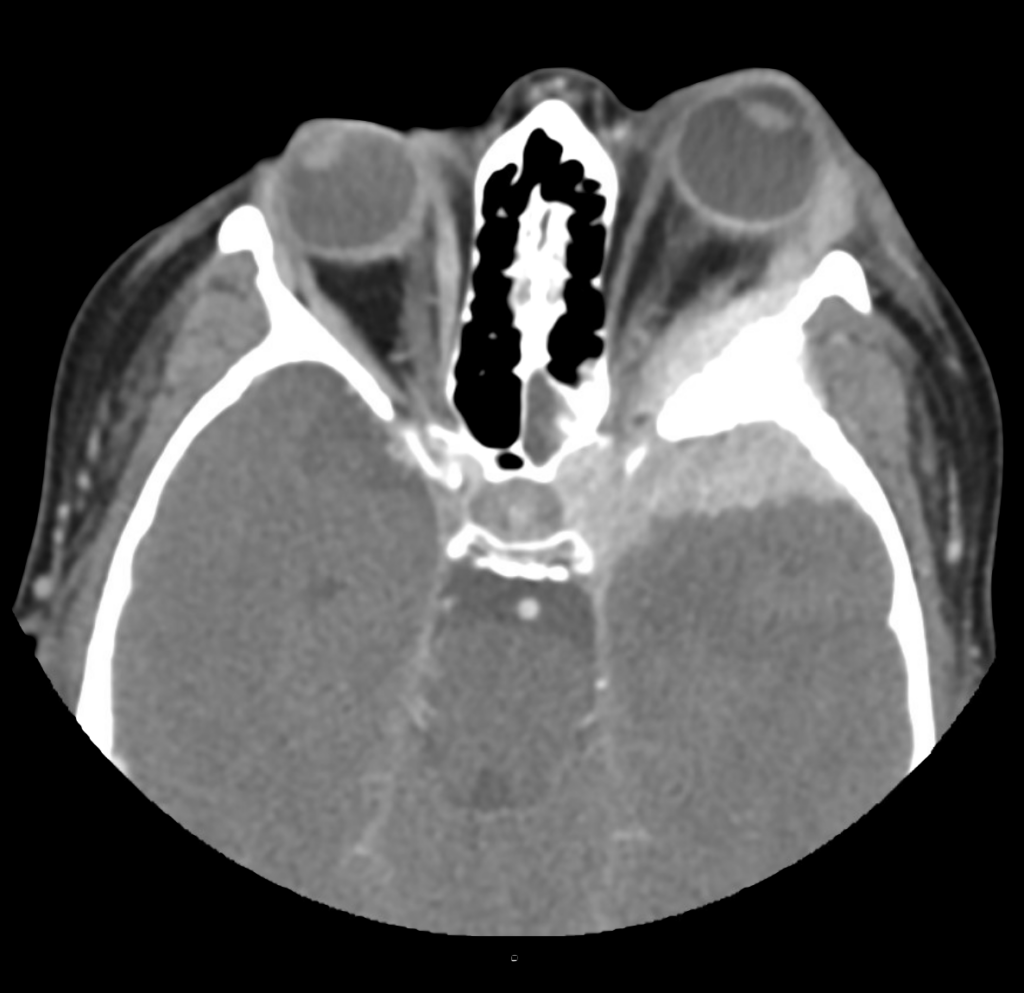 ---
Describe and interpret the CT images
CT INTERPRETATION

There is a lesion centred around the left greater sphenoid wing. The lesion enhances homogenously.

It is transpatial (simply meaning it crosses different anatomical spaces); extending into the left middle cranial fossa, the left orbit and the skull base.

The left globe and the left lacrimal gland are proptosed due to mass effect from the lesion.

In the middle cranial fossa, the lesion has broad-based contact with the dura.

There is sclerotic thickening of the left sphenoid bone.

The diagnosis of Meningioma en plaque was suspected based on this CT appearance.

A differential of a sarcoma was considered; however, this would be expected to show more soft tissue invasion rather than displacement.

The diagnosis of Meningioma en plaque was confirmed later with MRI.
---
CLINICAL CORRELATION

Meningiomas are the most common type of primary brain tumour, and they are usually benign.

Meningioma en plaque, however, is a rare subtype which can spread along the dura mater and invades into bone.

They are called meningioma en plaque due to their plaque-like (often also described as carpet-like) invasion of adjacent bone.

Contrast this to a typical meningioma (called en masse meningioma) which has a more globular shape.

Meningioma en plaque are typically located in the spheno-orbital region, as is the case here.

They commonly present with proptosis, decreased visual acuity, headaches and orbital pain.
---
---
Cite this article as:
Georgina Beech, Jennifer Davidson and Leon Lam, "CT Case 019," In:
LITFL - Life in the FastLane
, Accessed on June 3, 2023,
https://litfl.com/ct-case-019/
.
---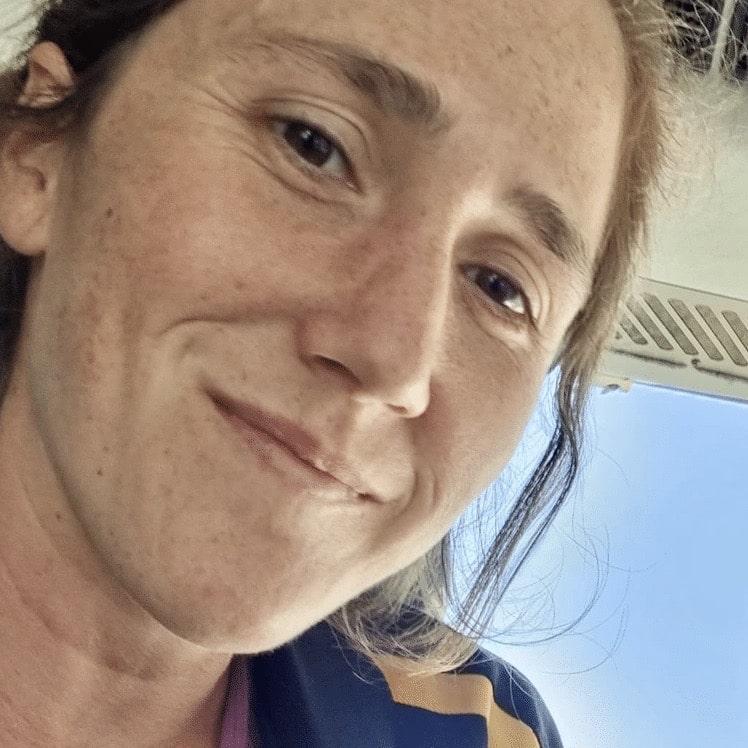 Emergency Medicine Education Fellow at Liverpool Hospital NSW. MBBS (Hons) Monash University. Interests in indigenous health and medical education. When not in the emergency department, can most likely be found running up some mountain training for the next ultramarathon.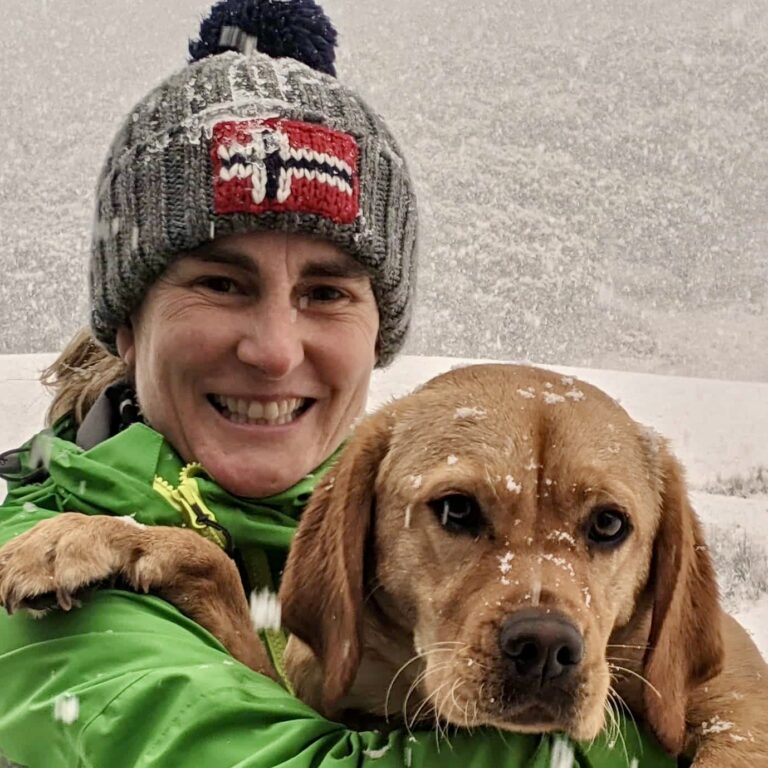 Sydney-based Emergency Physician (MBBS, FACEM) working at Liverpool Hospital. Passionate about education, trainees and travel. Special interests include radiology, orthopaedics and trauma. Creator of the Sydney Emergency XRay interpretation day (SEXI).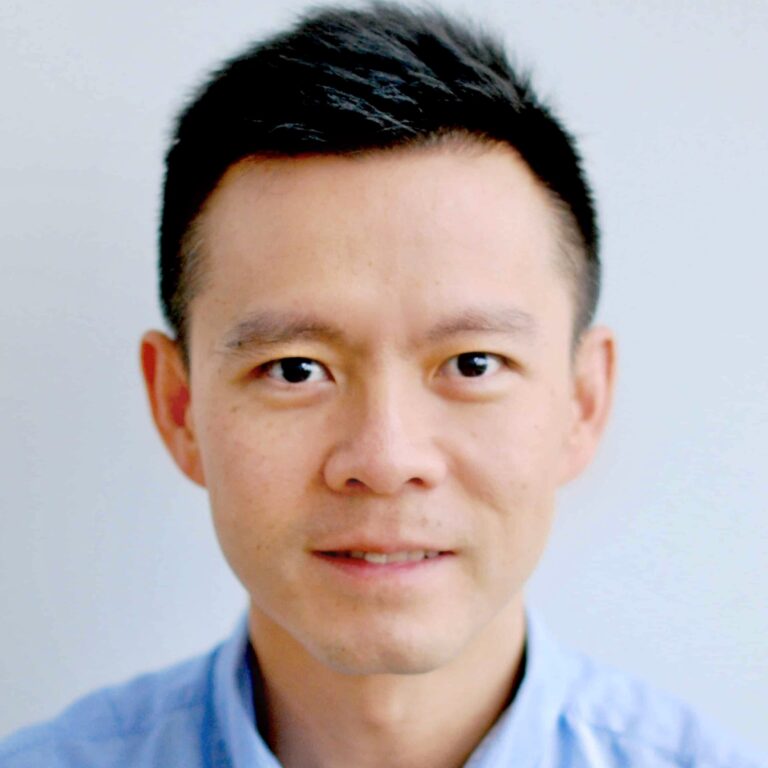 Dr Leon Lam FRANZCR MBBS BSci(Med). Clinical Radiologist and Senior Staff Specialist at Liverpool Hospital, Sydney