A 50 yo male is brought in by ambulance in a shocked state. He has a 3-day history of fevers, vomiting and right thigh pain on the background of morbid obesity, type II diabetes and hypertension.
His initial venous blood gas (VBG) shows a severe metabolic acidosis with a lactate of 18.
On examination his vital signs include SBP 60, HR 145, RR 60, 95% 4LNP with a BSL reading 'high'. There is a large area of cellulitis medial and posterior right thigh and scrotum.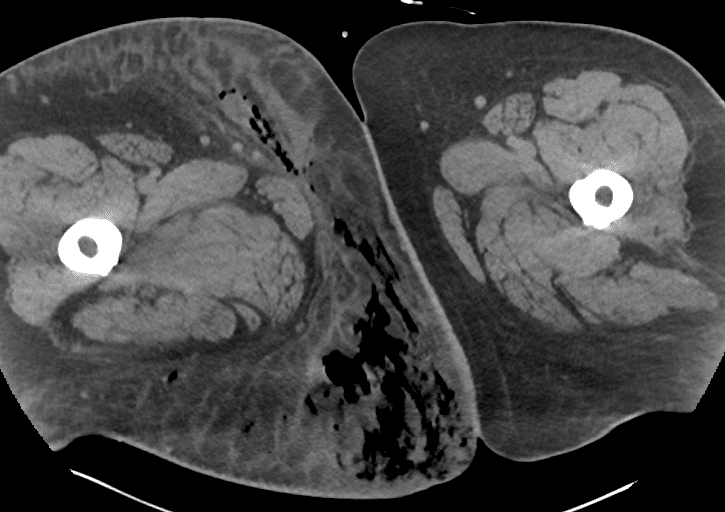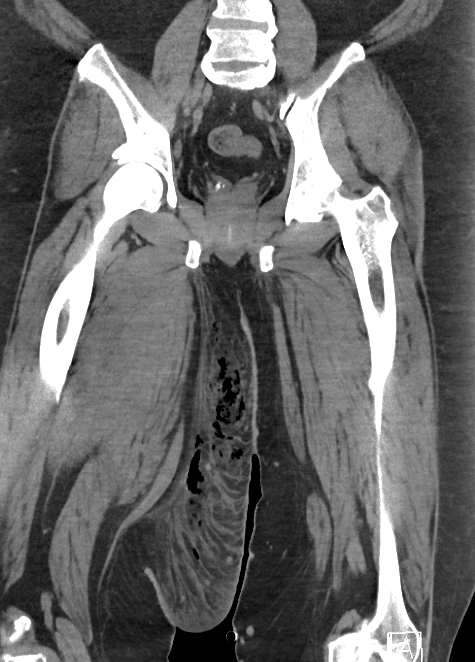 ---
Describe and interpret the CT images
CT INTERPRETATION

There is extensive gas within the subcutaneous fat of the right posteromedial thigh, extending from proximal thigh to just above the knee joint. There is associated fat stranding representing subcutaneous oedema.

There is no drainable collection seen.

No gas is seen in the perineum itself. This is important to note as presence of gas in the perineum would indicate Fournier gangrene.
---
CLINICAL CORRELATION

Necrotising soft tissue infections (NSTIs) include necrotising fasciitis, myositis and cellulitis.

This is a case of extensive necrotising cellulitis. These infections are characterised by rapidly progressing tissue destruction, systemic toxicity and carry a very high mortality.

Early surgical debridement and antibiotic therapy are essential.

Management for this patient included multiple surgical debridements, broad spectrum antibiotic therapy (meropenem and vancomycin as well as clindamycin for anti-toxin cover), high dose vasopressors, BSL stabilisation and a period of haemodialysis for acute oliguric renal failure.
---
---
[cite]
---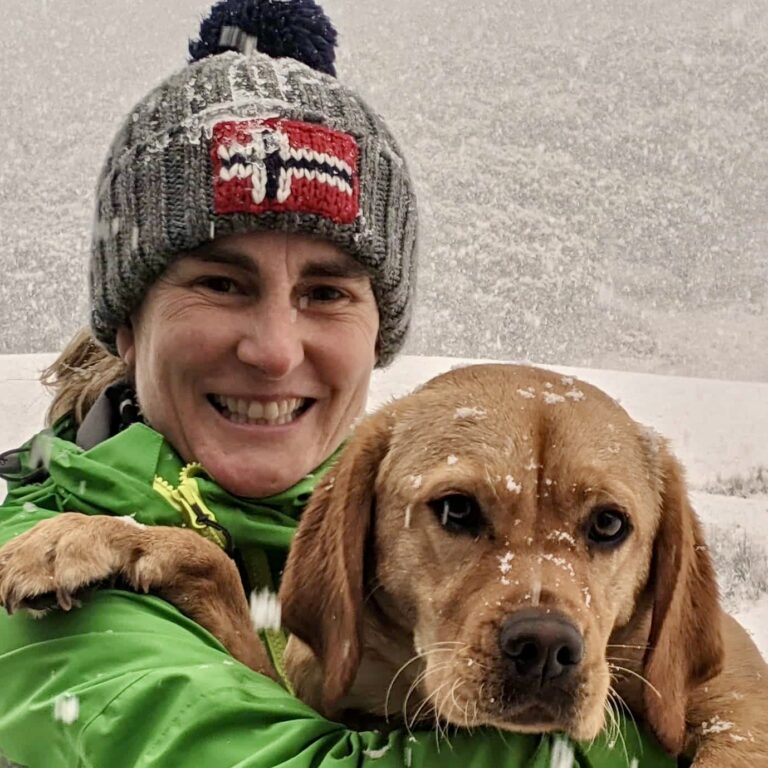 Sydney-based Emergency Physician (MBBS, FACEM) working at Liverpool Hospital. Passionate about education, trainees and travel. Special interests include radiology, orthopaedics and trauma. Creator of the Sydney Emergency XRay interpretation day (SEXI).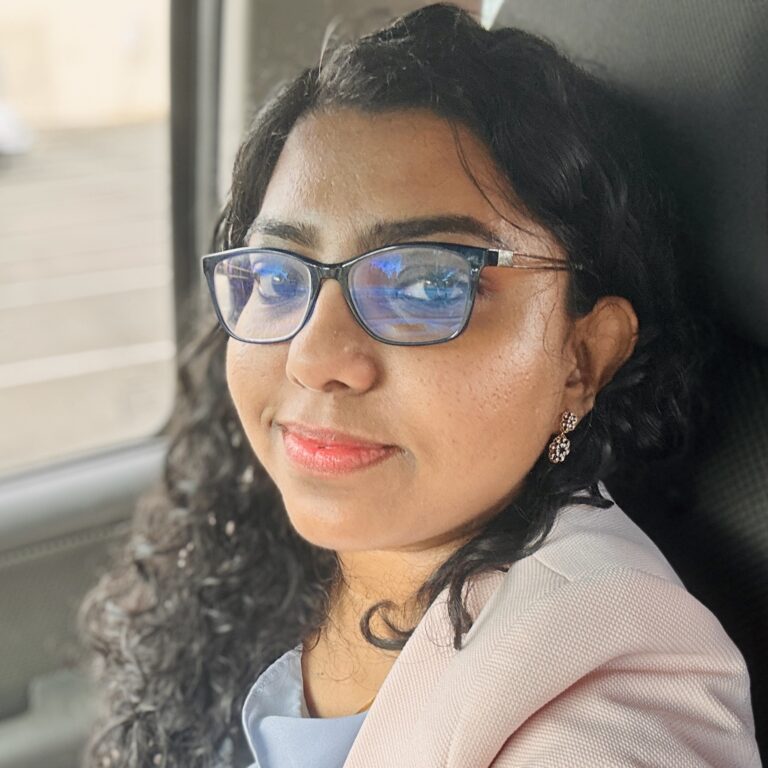 Provisional fellow in emergency radiology, Liverpool hospital, Sydney. Other areas of interest include paediatric and cardiac imaging.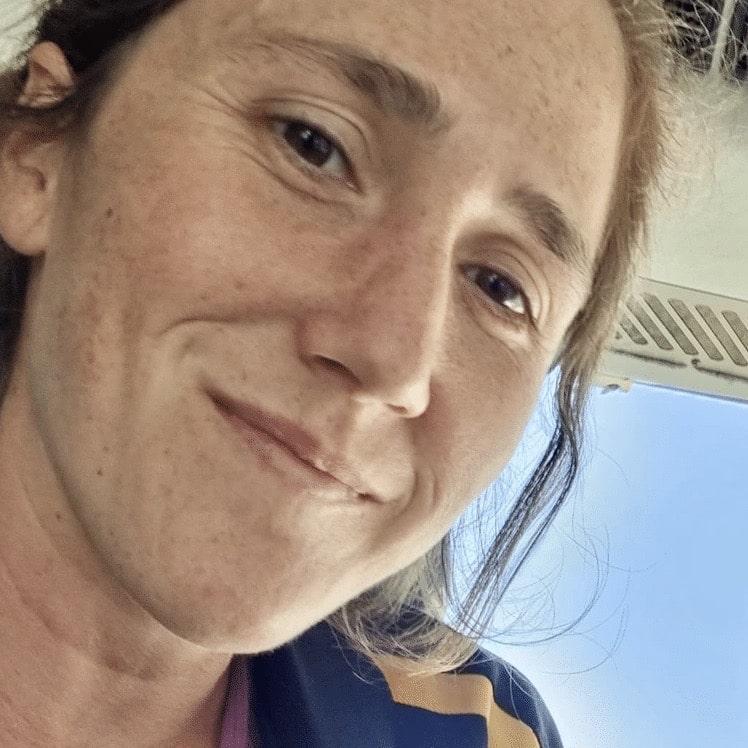 Emergency Medicine Education Fellow at Liverpool Hospital NSW. MBBS (Hons) Monash University. Interests in indigenous health and medical education. When not in the emergency department, can most likely be found running up some mountain training for the next ultramarathon.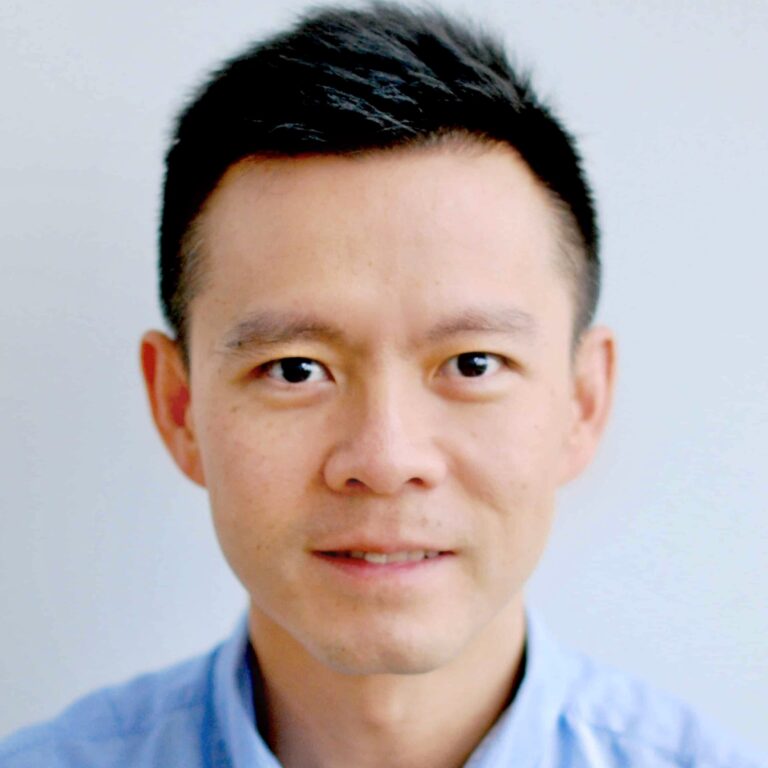 Dr Leon Lam FRANZCR MBBS BSci(Med). Clinical Radiologist and Senior Staff Specialist at Liverpool Hospital, Sydney