48 year old male presents with worsening dyspnoea, dry cough and hypoxia.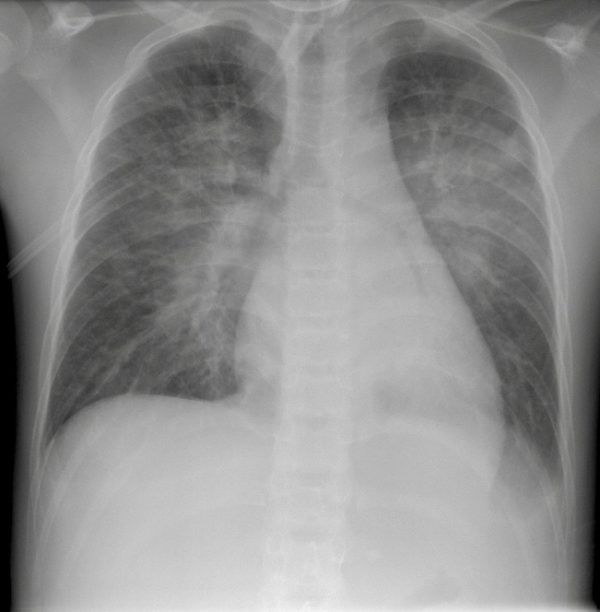 ---
Describe and interpret this CXR
CHEST X-RAY INTERPRETATION
---
CLINICAL CORRELATION


Pneumocystis jiroveci is a yeast like fungus that causes pneumonia in the immune suppressed.

* In this case the patient had finished treatment for lymphoma >2 years ago, but had stayed on dexamethsone 3 times a week. *

Diagnosis can be on characteristic clinical grounds, although isolation of the organism or positive PCR from induced sputum or brochoscopy is more desirable.
---
CLINICAL PEARLS


The term 'PCP' is equally valid, although refers to when the causative organism was thought to be pneumocystis carinii, which in fact only affects pigs.
---
---