A 45 year old male is found collapsed in respiratory distress and is intubated on arrival in emergency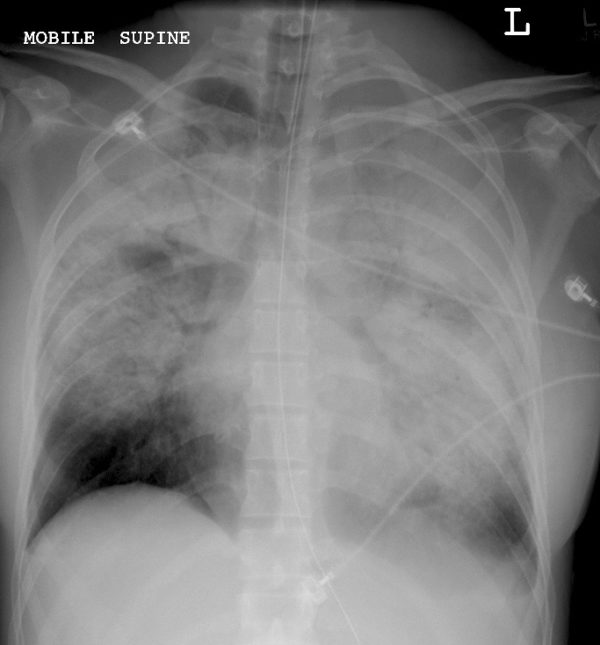 ---
Describe and interpret this CXR
CHEST X-RAY INTERPRETATION

There are bilateral air bronchograms and consolidation in both upper lobes including the lingula.
The left hemidiaphragm is a little indistinct, possibly reflecting early lower lobe consolidation, or small pleural effusion
* There is an ETT, an NGT in situ, with a left subclavian line.
---
CLINICAL CORRELATION


This is severe multilobar pneumonia.

*We know the lingula is involved because the left heart border has been lost (as distinct to the right heart border)
---
CLINICAL PEARLS


Sputum cultures and urinary antigens for pneumococcus and Legionella are routinely recommended in all cases of pneumonia.

*The urinary antigen is useful as you generally get an answer back quicker than traditional sputum cultures.

---
---