A 46 year old man presents with transient central chest discomfort. Routine CXR.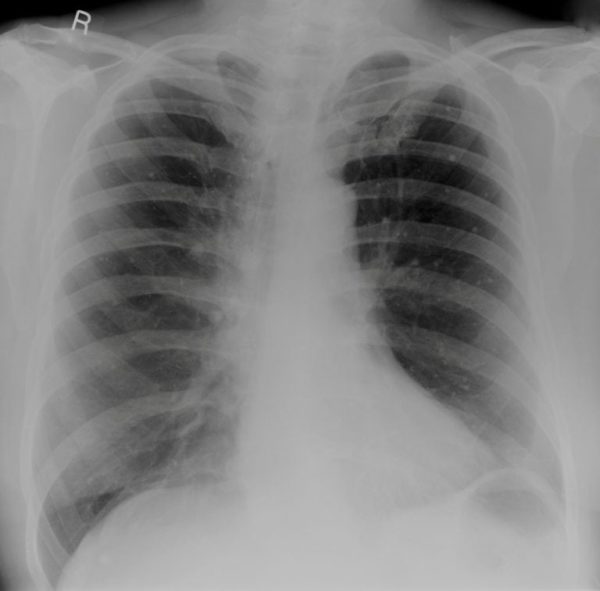 ---
Describe and interpret this CXR
CHEST X-RAY INTERPRETATION

There are multiple small calcified parenchymal densities projecting over both lung fields.
* The lungs are otherwise clear.
---
CLINICAL CORRELATION


A common cause for small calcified lung opacities is healed varicella pneumonia.
These lesions are usually 2-3mm in size, and are randomly scattered throughout the lungs.
---
CLINICAL PEARLS


A differential for small nodules in the lungs includes chronic exposures in occupation-specific conditions such as silicosis and coal worker's pneumoconiosis.
---
---