A 28 yo man presents with sudden onset left sided sharp chest pain.
P 85, RR 14, SpO2 on air 98%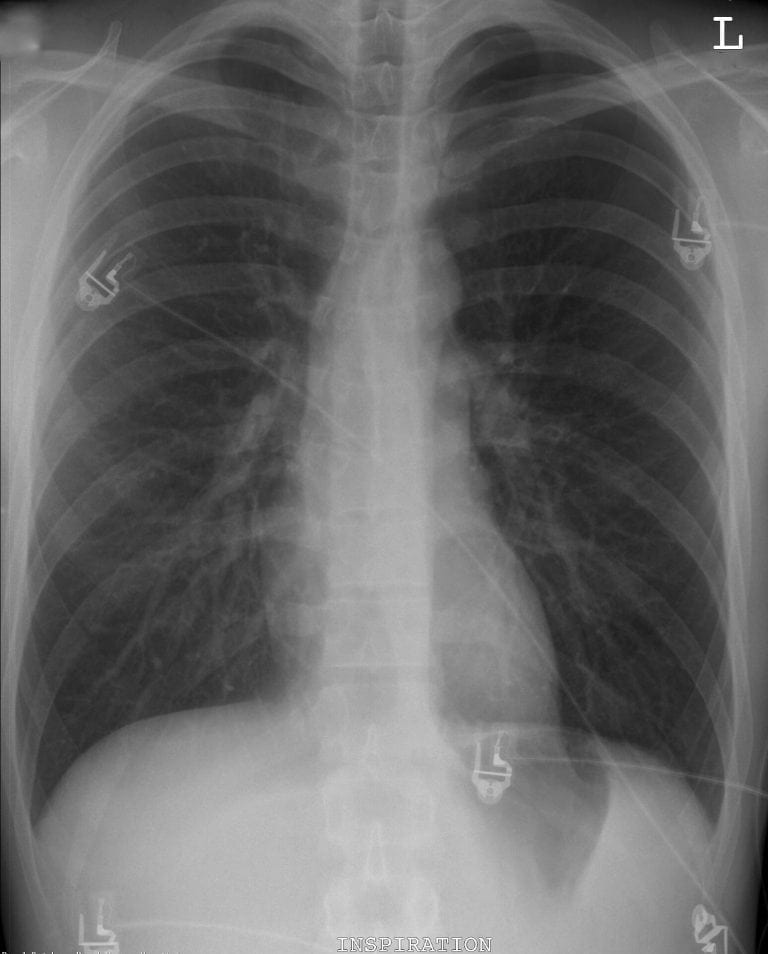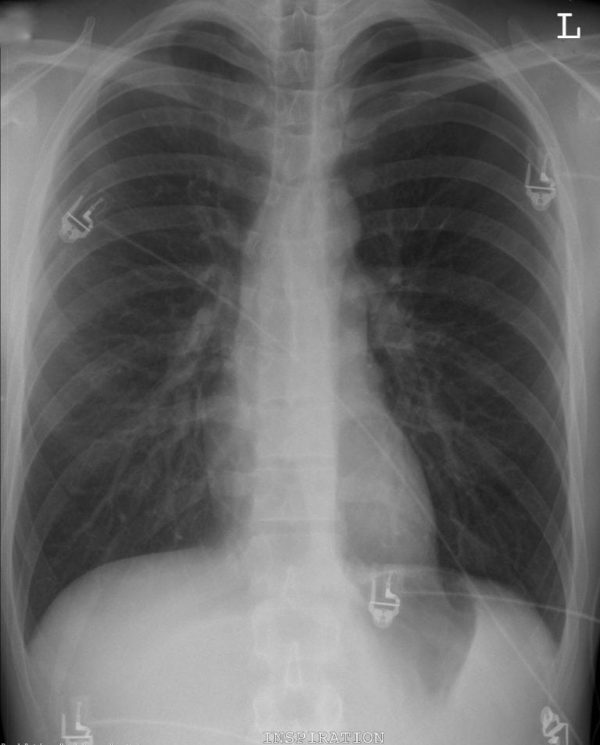 ---
Describe and interpret this CXR
CHEST X-RAY INTERPRETATION

There is an apical left sided pneumothorax.
No evidence of parenchymal lung disease.
---
CLINICAL CORRELATION


This man needs reassurance to to be left well alone.
There is far greater chance of iatrogenesis with an attempted .
---
CLINICAL PEARLS


There is no evidence to demonstrate that inspiration / expiration films make any difference to management with spontaneous pneumothoraces.
---
---