26 year old man. Low speed driver of motorbike vs. car.
Initial primary survey complete with soft tissue grazes on limbs only. Now increasingly agitated with falling BP.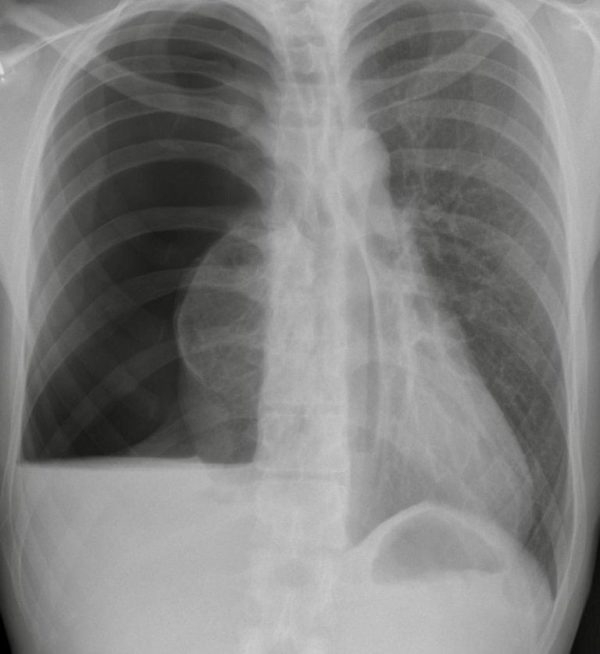 ---
Describe and interpret this CXR
CHEST X-RAY INTERPRETATION

There is a right tension pneumothorax with displacement of the mediastinum to the left.

There is a right sided air fluid level suggesting haemothorax. No obvious rib or clavicular fractures.
---
CLINICAL CORRELATION

Tension pneumothorax

This needs immediate recognition and a needle decompression. Rapid progression to a decent size chest tube is indicated.
---
CLINICAL PEARLS

Hypotension in the context of trauma is hypovoloaemia from haemorrhage (somewhere) until proven otherwise. A diagnosed haemopneumothorax can contribute to hypotension in 2 ways;

Hypovolaemic shock from the blood extravasating into the chest
Obstructive shock from the raised intrathoracic pressure obstructing venous return
---