A 71 year old man with known emphysema / COPD presents in type II respiratory failure and is started on NIV.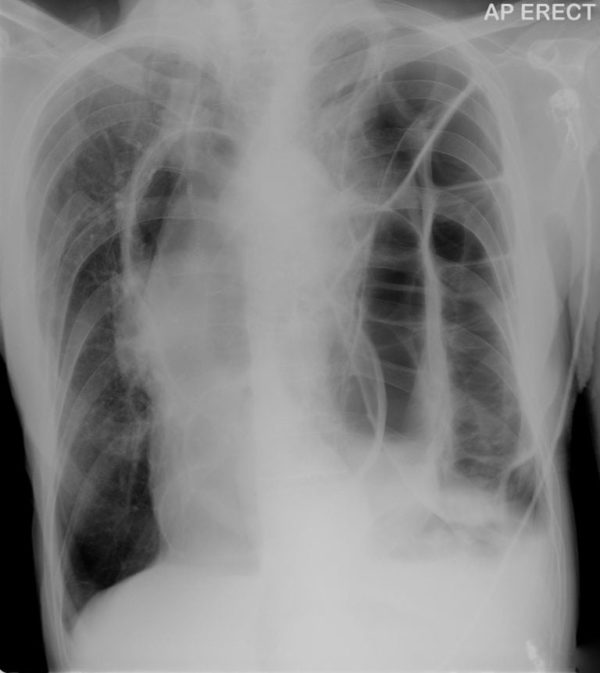 ---
Describe and interpret this CXR
CHEST X-RAY INTERPRETATION

The large bowel is occupying most of the left hemithorax and mediastinum. The lung field on the right is over inflated consistent with COPD.

There are multiple small, calcified micro-nodules in the right upper lobe consistent with old TB.
---
CLINICAL CORRELATION

This man needs a surgeon, not a respiratory physician.
At operation he had a large left diaphragmatic hernia.
---
CLINICAL PEARLS

Type II respiratory failure needs a cause, it should not be a diagnosis in isolation
---