An 84 year old lady is referred in by her GP with cough low grade fever.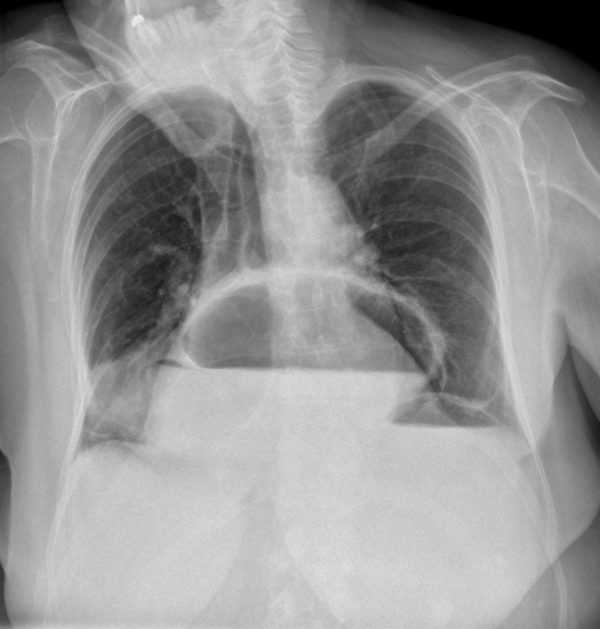 ---
Describe and interpret this CXR
CHEST X-RAY INTERPRETATION

There is a large hiatus hernia and air fluid level within the stomach.
There is consolidation in the right base.
Otherwise lung parenchyma and pleura are normal.
---
CLINICAL CORRELATION

Aspiration pneumonia
It is highly likely that this lady has aspirated her stomach contents into her right lung.
After recovery, if fit for surgery then a repair of this hiatus hernia should be considered, particularly if this is a recurrent problem.
---
CLINICAL PEARLS

Aspiration may be the cause of recurrent chest infection – you don't have to have a hiatus hernia – any swallowing dysfunction may be enough.
---