An 86 year old man is admitted to ED with cough and breathlessness.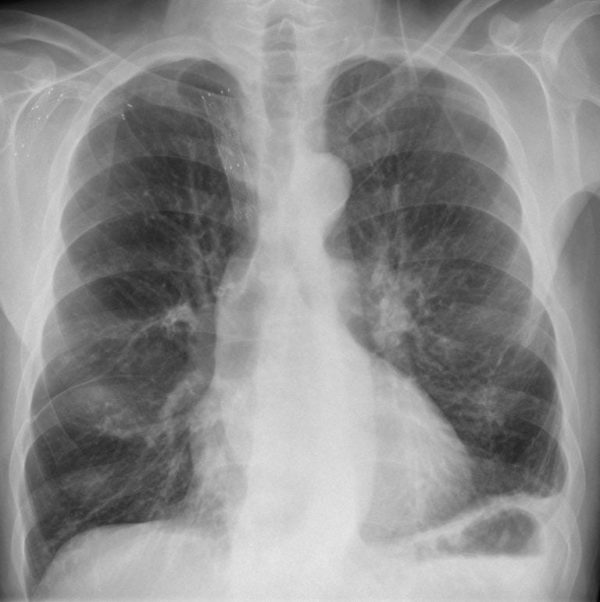 ---
Describe and interpret this CXR
CHEST X-RAY INTERPRETATION

There are endovascular stents in situ in the right brachiocephalic artery and right axillary artery.
Fluid in the horizontal fissure.
There are patchy changes in both lower lung fields and some left pleural thickening.
---
CLINICAL CORRELATION

The pleural thickening may require investigation – old CXR's will be very useful.
The vascular stents are incidental.
---
CLINICAL PEARLS

This man had suffered a motor vehicle accident 40 years ago with severe pain on his left side – never investigated.
Presumably he had a small haemothorax which as led to this (stable) pleural thickening.
---