Routine post procedure CXR on ICU. Describe and interpret the CXR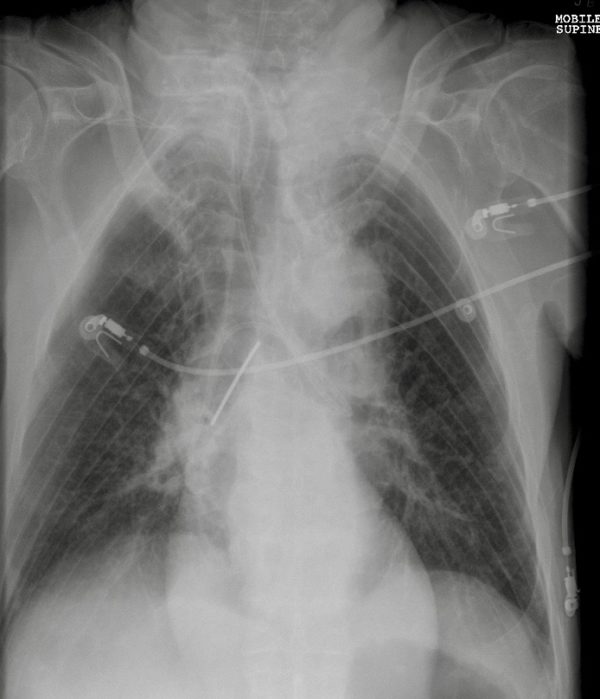 ---
Describe and interpret this CXR
CHEST X-RAY INTERPRETATION

The nasogastric tube (NGT) passes into the trachea and then left main bronchus, it then loops around and crosses into the right main bronchus, where it again loops on itself.

Tracheostostomy tube in situ.
---
CLINICAL CORRELATION

This NG tube needs removal, and another attempt at finding the oesophagus, followed by stomach.
---
CLINICAL PEARLS

This CXR is why you have been asked to review so many post NG tube CXR's, and why you will continue to order them.

More iatrogenic mishaps at Top 10 X-Ray foreign bodies…
---
---