A 53 year old man is intubated in ED for respiratory distress and hypoxaemia.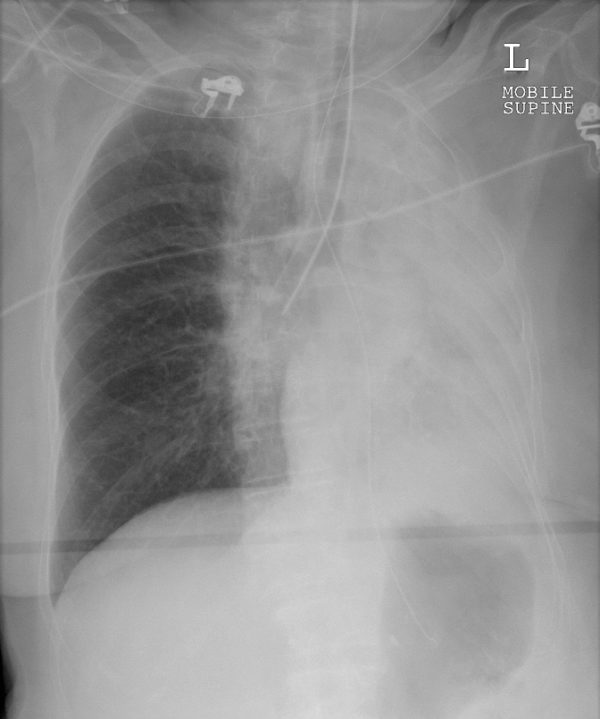 ---
Describe and interpret this CXR
CHEST X-RAY INTERPRETATION

There is collapse of the left lung with some likely background consolidation. The tip of the endotracheal tube (ETT) is in the right main bronchus.

NG tube is correctly in situ.
Right lung parenchyma and pleura look clear.
---
CLINICAL CORRELATION

The white out of the left side is collapse because the right heart border and trachea are markedly displaced to the left – indicating volume loss on the left.

It is not clear if the pneumonia is responsible for the collapse, the ETT is in too far, which may be responsible, or both.
---
CLINICAL PEARLS

Pull the tube back, repeat the CXR and allow some good old positive pressure to do the rest.

More iatrogenic mishaps at Top 10 X-Ray foreign bodies…
---