OVERVIEW
Hyperkalaemia is a life-threatening emergency.
RESUSCITATION
A, B, C
Large bore IV access -> fluid resuscitation (to enhance renal perfusion and elimination)
Bloods – FBC, U+E, CK, ABG/ VBG
Monitoring – ECG and NIBP
MEMBRANE STABILSATION
Calcium
10mL of 10% Ca2+ gluconate or chloride
calcium gluconate = 2.2mmol of Ca2+ in 10mL
calcium chloride = 6.8mmol of Ca2+ in 10mL
antagonises the membrane excitability of heart
does not lower serum K+
can cause: bradycardia, arrhythmias, tissue necrosis if extravasated
SHIFT K+ INTO CELLS
HCO3- infusion
1mmol/kg IV
100mL of 8.4%
decreases the concentration of H+ in the extracellular fluid compartment -> increases intracellular Na+ via the Na+/H+ exchanger and facilitates K+ shift into cells via the Na+/K+ ATPase
does require a metabolic acidosis
doesn't lower K+ independently but has been shown to be additive with insulin/dextrose and salbutamol
don't administer at same time as Ca2+ -> precipitation
can cause: hypernatraemia, pulmonary oedema, tetany in patients with hypocalaemia
Insulin/Dextrose
10U actrapid, 50mL of 50% glucose
insulin increases uptake by stimulating the Na+/K+ ATPase
reduces K+ by 0.65-1mmol/L/hr
can cause: hypoglycaemia
Salbutamol nebulisers/IV
0.5mg IV or 20mg neb
binds to the beta-2-receptor -> stimulated adenylase cyclase converting ATP->cAMP -> stimulation of Na+/K+ ATPase with subsequent increase in intracellular K+
IV slightly better than nebulised
can cause: tachyarrhythmias, tremor, anxiety and flushing
INCREASE K+ ELIMINATION
Diuretics
Mannitol, Frusemide
theoretically work but no clinical trials to support use in hyperkalaemia
Dialysis
IHD = best (can remove 25-40mmol/hr -> 1mmol/L/hr)
faster if increase blood flow rate, dialysis flow rate, low K+ concentration in dialysate, high bicarbonate concentration-
Resonium – K+ binders
calcium resonium (15-30g PO/PR) or sodium polysterene sulphonate
cation exchange resins
negatively charged polymers than exchange the cation for K+ across the intestinal wall
give a laxative at the same time
caution: slow acting and ineffective -> unsuitable for emergency situations, constipation, intestinal necrosis
TREAT UNDERLYING CAUSE
HYPERKALAEMIC CARDIAC ARREST
don't stop until K+ normalised
adrenaline helps drive K+ down
Ca2+ chloride
Na+ bicarbonate in acidosis
@ ROSC start insulin/dextrose
dialysis while undergoing CPR has well documented in case reports -> IHD, CVVH, CVVHDF and peritoneal with complete neurological recovery
consider ECMO
---
References and Links
LITFL
Journals
Parham WA, Mehdirad AA, Biermann KM, Fredman CS. Hyperkalemia revisited. Tex Heart Inst J. 2006;33(1):40-7. PMC1413606.
---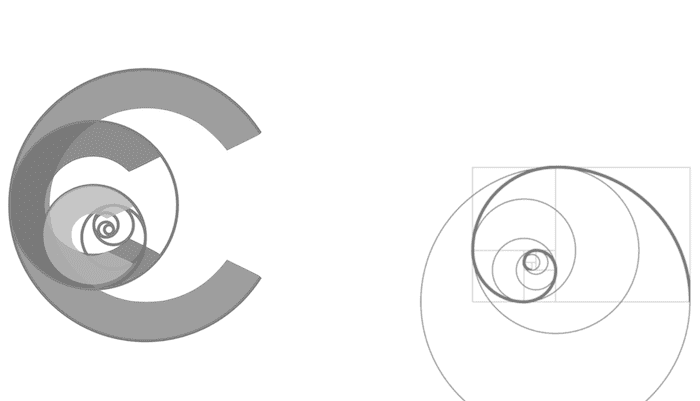 Chris is an Intensivist and ECMO specialist at the Alfred ICU in Melbourne. He is also a Clinical Adjunct Associate Professor at Monash University. He is a co-founder of the Australia and New Zealand Clinician Educator Network (ANZCEN) and is the Lead for the ANZCEN Clinician Educator Incubator programme. He is on the Board of Directors for the Intensive Care Foundation and is a First Part Examiner for the College of Intensive Care Medicine. He is an internationally recognised Clinician Educator with a passion for helping clinicians learn and for improving the clinical performance of individuals and collectives.
After finishing his medical degree at the University of Auckland, he continued post-graduate training in New Zealand as well as Australia's Northern Territory, Perth and Melbourne. He has completed fellowship training in both intensive care medicine and emergency medicine, as well as post-graduate training in biochemistry, clinical toxicology, clinical epidemiology, and health professional education.
He is actively involved in in using translational simulation to improve patient care and the design of processes and systems at Alfred Health. He coordinates the Alfred ICU's education and simulation programmes and runs the unit's education website, INTENSIVE.  He created the 'Critically Ill Airway' course and teaches on numerous courses around the world. He is one of the founders of the FOAM movement (Free Open-Access Medical education) and is co-creator of litfl.com, the RAGE podcast, the Resuscitology course, and the SMACC conference.
His one great achievement is being the father of three amazing children.
On Twitter, he is @precordialthump.
| INTENSIVE | RAGE | Resuscitology | SMACC