Obesity and Critical Illness
Reviewed and revised 31 December 2015
OVERVIEW
Obesity is the chronic abnormal or excessive accumulation of fat in adipose tissue to the extent that health may be impaired
degrees of obesity are defined by body mass index (BMI)
OBESITY PARADOX
morbidly obese patients do not have increased ICU mortality, and although they have longer hospital stays they have better in-hospital mortality rates
a modestly increased BMI actually confers a survival advantage to the individual
this is probably because the benefit of excess adipose tissue (which acts as a reservoir for energy, hormones, and anti-inflammatory mediators) exceeds the negative physiologic consequences of obesity
This probably does not hold true once BMI is > 40 kg/m2 (class III obesity)
ANTHROPOMETRICS
BMI = weight (kg) divided by (height (m))2
BMI Prime = actual BMI / normal BMI
| Category | BMI range – kg/m2 | BMI Prime |
| --- | --- | --- |
| Very severely underweight | less than 15 | less than 0.60 |
| Severely underweight | from 15.0 to 16.0 | from 0.60 to 0.64 |
| Underweight | from 16.0 to 18.5 | from 0.64 to 0.74 |
| Normal (healthy weight) | from 18.5 to 25 | from 0.74 to 1.0 |
| Overweight | from 25 to 30 | from 1.0 to 1.2 |
| Obese Class I (Moderately obese) | from 30 to 35 | from 1.2 to 1.4 |
| Obese Class II (Severely obese) | from 35 to 40 | from 1.4 to 1.5 |
| Obese Class III (Very severely obese) | over 40 | over 1.5 |
LBW
Males = 50kg + 0.9kg for each cm > 150cm in height
Females = 45 kg + 0.9kg for each cm > 150cm in height
IBW
Males = height – 100
Females = height – 110
PATHOPHYSIOLOGY AND COMPLICATIONS

HISTORY
recent weight loss or gain
impact of size on ADLs
co-morbid conditions
-> OSA, HT, IHD, DM, hyperlipadaemia, cardiomyopathy, CVA, PVD, OA, gall stones, asthma, GORD, cor pulmonale, RHF, hypothryoidism
EXAMINATION
BMI
increased risk of difficult intubation and ventilation – risk factors:

1. neck circumference >40cm
2. large tongue
3. palatal, pharyngeal and upper thoracic fat pads
4. decreased atlanto-axial motion -> through airway assessment and previous anaesthetic history review

CVS: BP, RVH and pulmonary hypertension
RESP: quiet
ABDO: scars, subcutaneous gastric band reservoir
INVESTIGATIONS
Bedside
SpO2 on RA
ABG: looking for hypoxaemia and chronic CO2 retention
ECG: LVH, right heart strain, RAD, arrhythmias
Laboratory
UEC (renal impairment)
FBC (polycythemia)
LFTs (NASH, biliary disease)
Imaging:
ECHO: pulmonary hypertension or ventricular dysfunction important
CXR: cardiomegaly or stigmata of LVF
Special tests
Spiromertry: obstructive lung disease
Sleep study: if OSA suspected
MANAGEMENT
Acute management problems
negative attitudes to obesity
transport and positioning
difficult procedures: IV access, intercostal catheter insertion, difficult intubation, neuraxial blocks, surgery
monitoring problems
difficult airway maintenance
impaired ventilation
disordered gas exchange
altered pharmacokinetics
haemodynamic instability
aspiration risk
Preoperative
ensure adequate starving times and use of antacids, prokinetics
assess for AFOI
discussion about risks of anaesthesia and surgery -> increased risk with maintaining ventilation, securing airway, cardiovascular risks; heart failure, MI, post-operative analgesia (epidural, rectus sheath catheters, PCA) need for HDU monitoring post operatively, extubation to BIPAP/CPAP, risks of pressure sores.
bring home NIV into hospital
Intraoperative issues
physical and environmental issues; insure we have an appropriate sized table, and adequate numbers of nursing, anaesthetic and surgical staff and expertise
difficult IV access
big NIBP cuff or IABP may be required
preoxygenation sitting up (shown to increase time from apoea to desaturation) – rapid desaturation once apnoeic because of decreased FRC and increased O2 requirement
use apneic oxygenation
secure airway using AFOI via mouth (topicalise airway using lignocaine 10% spray, co-phenylcaine spray, 3mL of lignocaine 4% to via cricothyroid puncture)
if performing laryngoscopy – have an assistant displace breast tissue downwards
IV induction agent (increased dose because of greater Vd) and relaxant (same Vd for NDNMBD)
BIS monitoring
maintenance using remifentanil (start at 0.1mcg/kg/min) and desflurane
ventilate using controlled ventilation and PEEP (these patients won't tolerate SV)
protect pressure areas
position to avoid aorto-caval compression (left tilt)
of using epidural use 75% of normal dose c/o engorged epidural veins and fat decreasing volume of epidural space.
ICU care
risk of CVS complications -> invasive monitoring
extubate sitting (be prepared to reintubate)
thromboprophylaxis important (2 x risk of VTE)
mobilize early
humidified O2, chest physio -> decreased atelectasis
HDU or ICU care
use of BIPAP or CPAP
good analgesia
Ventilation Strategy
suction secretions
sit up
high PEEP (weight/10 as a guide)
volume or pressure mode
prolonged inspiratory time -> 1:1 to 1:2 (if not gas trapping)
plateau pressure < 35cmH2O
may require high FiO2
may require paralysis (permissive hypercapnoea)
chest physio
aim for SpO2 > 90%
review CXR
Nutrition
high protein hypocaloric diet
---
References and Links
LITFL
Journal articles
2013 AHA/ACC/TOS guideline for the management of overweight and obesity in adults. A report of the American College of Cardiology/American Heart Association Task Force on Practice Guidelines and The Obesity Society. Obesity 2013; [Free Full Text]
Bajwa SJ, Sehgal V, Bajwa SK. Clinical and critical care concerns in severely ill obese patient. Indian J Endocrinol Metab. 2012 Sep;16(5):740-8. PMC3475897.
Brown CV, Velmahos GC. The consequences of obesity on trauma, emergency surgery, and surgical critical care. World J Emerg Surg. 2006 Sep 6;1:27. PMC1586188.
Falagas ME, Kompoti M. Obesity and infection. Lancet Infect Dis. 2006 Jul;6(7):438-46. PMID: 16790384.
Hogue CW Jr, Stearns JD, Colantuoni E, Robinson KA, Stierer T, Mitter N, Pronovost PJ, Needham DM. The impact of obesity on outcomes after critical illness: a meta-analysis. Intensive Care Med. 2009 Jul;35(7):1152-70. PMID: 19189078.
Karmali S, Johnson Stoklossa C, Sharma A, Stadnyk J, Christiansen S, Cottreau D, Birch DW. Bariatric surgery: a primer. Can Fam Physician. 2010 Sep;56(9):873-9. PMC2939109.
Malhotra A, Hillman D. Obesity and the lung: 3. Obesity, respiration and intensive care. Thorax. 2008 Oct;63(10):925-31. PMC2711075.
Modica MJ, Kanal KM, Gunn ML. The obese emergency patient: imaging challenges and solutions. Radiographics. 2011 May-Jun;31(3):811-23. PMID: 21571658. [Free Fulltext]
Mokhlesi B, Kryger MH, Grunstein RR. Assessment and management of patients with obesity hypoventilation syndrome. Proc Am Thorac Soc. 2008 Feb 15;5(2):218-25. PMC2645254.
Nightingale CE et al. Peri-operative management of the obese surgical patient 2015. Anaesthesia 2015. PMID 25950621
Pickkers P, de Keizer N, Dusseljee J, Weerheijm D, van der Hoeven JG, Peek N. Body mass index is associated with hospital mortality in critically ill patients: an observational cohort study. Crit Care Med. 2013 Aug;41(8):1878-83. PMID: 23685638.
FOAM and web resources
---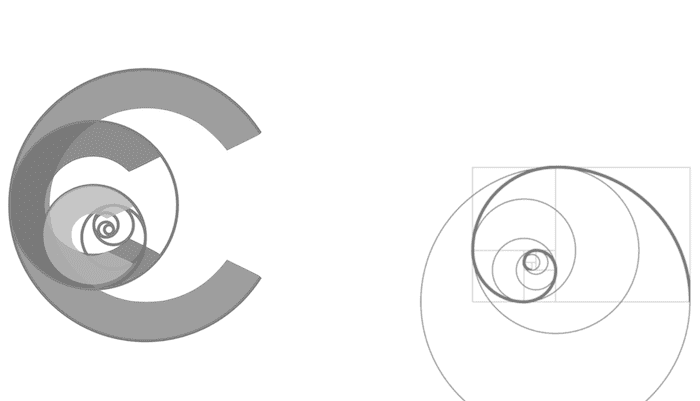 Chris is an Intensivist and ECMO specialist at the Alfred ICU in Melbourne. He is also a Clinical Adjunct Associate Professor at Monash University. He is a co-founder of the Australia and New Zealand Clinician Educator Network (ANZCEN) and is the Lead for the ANZCEN Clinician Educator Incubator programme. He is on the Board of Directors for the Intensive Care Foundation and is a First Part Examiner for the College of Intensive Care Medicine. He is an internationally recognised Clinician Educator with a passion for helping clinicians learn and for improving the clinical performance of individuals and collectives.
After finishing his medical degree at the University of Auckland, he continued post-graduate training in New Zealand as well as Australia's Northern Territory, Perth and Melbourne. He has completed fellowship training in both intensive care medicine and emergency medicine, as well as post-graduate training in biochemistry, clinical toxicology, clinical epidemiology, and health professional education.
He is actively involved in in using translational simulation to improve patient care and the design of processes and systems at Alfred Health. He coordinates the Alfred ICU's education and simulation programmes and runs the unit's education website, INTENSIVE.  He created the 'Critically Ill Airway' course and teaches on numerous courses around the world. He is one of the founders of the FOAM movement (Free Open-Access Medical education) and is co-creator of litfl.com, the RAGE podcast, the Resuscitology course, and the SMACC conference.
His one great achievement is being the father of three amazing children.
On Twitter, he is @precordialthump.
| INTENSIVE | RAGE | Resuscitology | SMACC