Professor Inglebert Struvite Staghorn hails from the village of Calyxia nestled on the anaconda-infested shores of the Amazon River. Although the young Staghorn's missionary parents encouraged him to study the healing arts, he instead discovered a taste for the no-holds-barred fighting arts. With a reputation for ear-splitting roundhouse kicks, he emerged undefeated from the Portuguese União Júnior vale tudo championships as the foremost exponent of an unorthodox move best described as 'starting the lawnmower' while gripping his opponent's groin. Having mastered the art of making grown men cry, Staghorn entered undergraduate studies at the Universidade de Uretica e Colica where he obtained a first in Calculus.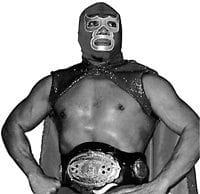 Staghorn's eyes were opened to the awesome possibilities of medicine after he had an unpleasant encounter with a candiru necessitating the urgent attention of a urologist. Fortunately, his protean talents, combined with the providential demise of a competing student (who sadly died of hematuria following a blow to the loin by an unknown assailant – he was buried in a crystal-lidded coffin), led him to the prestigious Universidade de Virgens e Jogadores, located a few miles south of Iliacus. Staghorn's passage was at first slow, but it soon became clear that his caustic personality would see him attain greatness as a radiologist. Although he remained a somewhat shadowy figure in the world of roentgenography he achieved prominence with the rise of computed tomography. Indeed, he is credited with the first use of the Rolling Stones' song "You can't always get what you want" as call waiting music when taking calls from the ED.
Upon meeting Staghorn, Sir Hubert Ignatius Thompson III ejaculated that he had found the perfect man to occupy the vacant position of Director of UCEM's Inquisitorial Disciplinary Committee. Staghorn has also been tasked with heading the Radiology, Alcohol and Violence in Emergencies special conflict-of-interest group and coordinating the Utopian Border Patrol. Although, sometimes criticized as being something of a 'p*sshead', Prof Staghorn stands by the aphorism, "You're only an alcoholic if you drink more than your doctor". Like all good doctors, he tends to treat himself.
Prof Staghorn's official UCEM Council Executive Roles include:
Director, Inquisitorial Disciplinary Committee
Head of the Radiology, Alcohol and Violence in Emergencies special conflict-of-interest group
Coordinator of the Utopian Border Patrol
---