Prof Silvio Rolando da Carasco (1873-1949) was an Italian general surgeon specialising in Urology
A prominent general surgeon in Genoa, Italy. Rolando specialized in genitourinary tract surgery. Over a period of 30 years he published papers in Italian and French on a wide variety of surgical conditions. Rolando was a member of the Société Internationale de Chirurgie
Rolando is the third Italian surgeon to have a fracture named after him (the Rolando fracture), a distinction he shares with Monteggia and Galeazzi.
---
Biography
Born on May 29, 1873 in Carasco, Genoa Italy
1896 – L.D. in 'Chirurgia operativa' e 'Clinica chirurgica', Facolta di medicina e chirurgia, Università di Genova
1896-1907 Assistant surgeon then Primary surgeon – Ospedale di Pammatone di Genova
1912 – l'Ordine dei Medici di Genova
1921-1949 Primary surgeon at E.O. Ospedali Galliera di Genova
1935-1937 President Rotary Club di Genova
Member of the Société Internationale de Chirurgie
Died on December 16, 1949
---
Medical Eponyms
Comminuted T- or Y-shaped intra-articular three-part fracture through the base of the first metacarpal (thumb) first described in 1910 by Rolando. Since Rolando's original report of the Y pattern intra-articular fracture, the eponymous fracture has now come to include all multi-fragmentary intra-articular base of thumb metacarpal fractures.
In 1910, Rolando published 'Fracture de la base du premier metacarpien' in which he reported the outcomes and treatment of twelve thumb metacarpal fractures in port workers. Two cases involved the diaphysis and in the other ten, the metacarpal base. Of the base fractures, two were extra-articular fractures; five Bennett fractures; and three were Y pattern intra-articular fractures. It was these previously undescribed Y pattern fractures that became the focus of his paper and the basis of hi eponym.
Il résulte de mes observations qu'il existe un type de fracture de la base du premier métacarpien, qui n'avait pas encore été décrit à ce que je sache. Cette fracture, que j'ai observé trois fois sur dix cas de fracture de la base, est consécutive à une violence qui agit suivant l'axe longitudinal du métacarpe; elle possède une forme en Y, ne peut pas se distinguer de la fracture de Bennett sans l'intervention radioscopique, et, comme celle-là, elle exige un traitement spécial.
Rolando 1910; 33: 304
I have found that there exists a type of fracture of the base of the first metacarpal that has not yet been described as far as I know. This fracture that I have noticed in 3 cases of 10 of base fractures follows an injury acting along the longitudinal axis of the metacarpal. It has a Y form and cannot be distinguished from a Bennett's fracture without radiographic studies, and like the Bennetts's fracture, it has to have a special kind of treatment.
Rolando 1910; 33: 304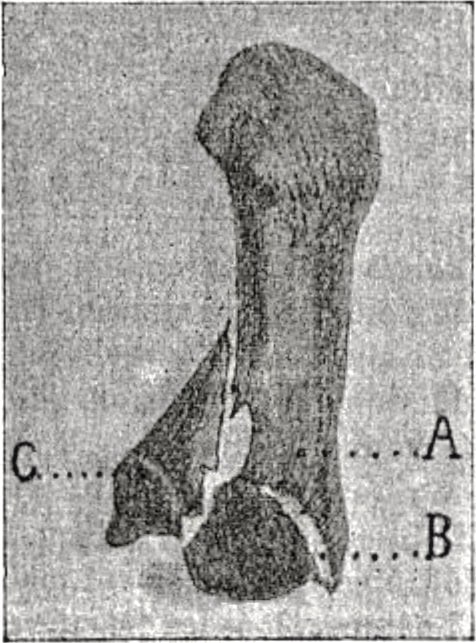 ---
Controversies
Attended Università di Genova (1893-1896) and graduated with honors with full name Angelo Silvio Rolando da Carasco
Prof. (Angelo) Silvio Rolando son of Emanuele and Luigia Bianchetti born in Carasco on 29/05/1873 [OMCeO GE]
---
Major Publications
---
References
Biography
Personal correspondence: Dr Micaela Pagliano, Dirigente Ufficio Relazioni con il Pubblico. E.O. Ospedali Galliera. Translation: Luigi Boero e Francesca Ambrosini – 2018
Personal correspondence: Andrea Balba, Ordine provinciale dei Medici Chirurghi e degli Odontoiatri – 2018
Mostofi SB. Silvio Rolando. Who's Who in Orthopedics. 2005: 289
Bibliography. Rolando, Silvio. WorldCat Identities
Eponymous terms
---
---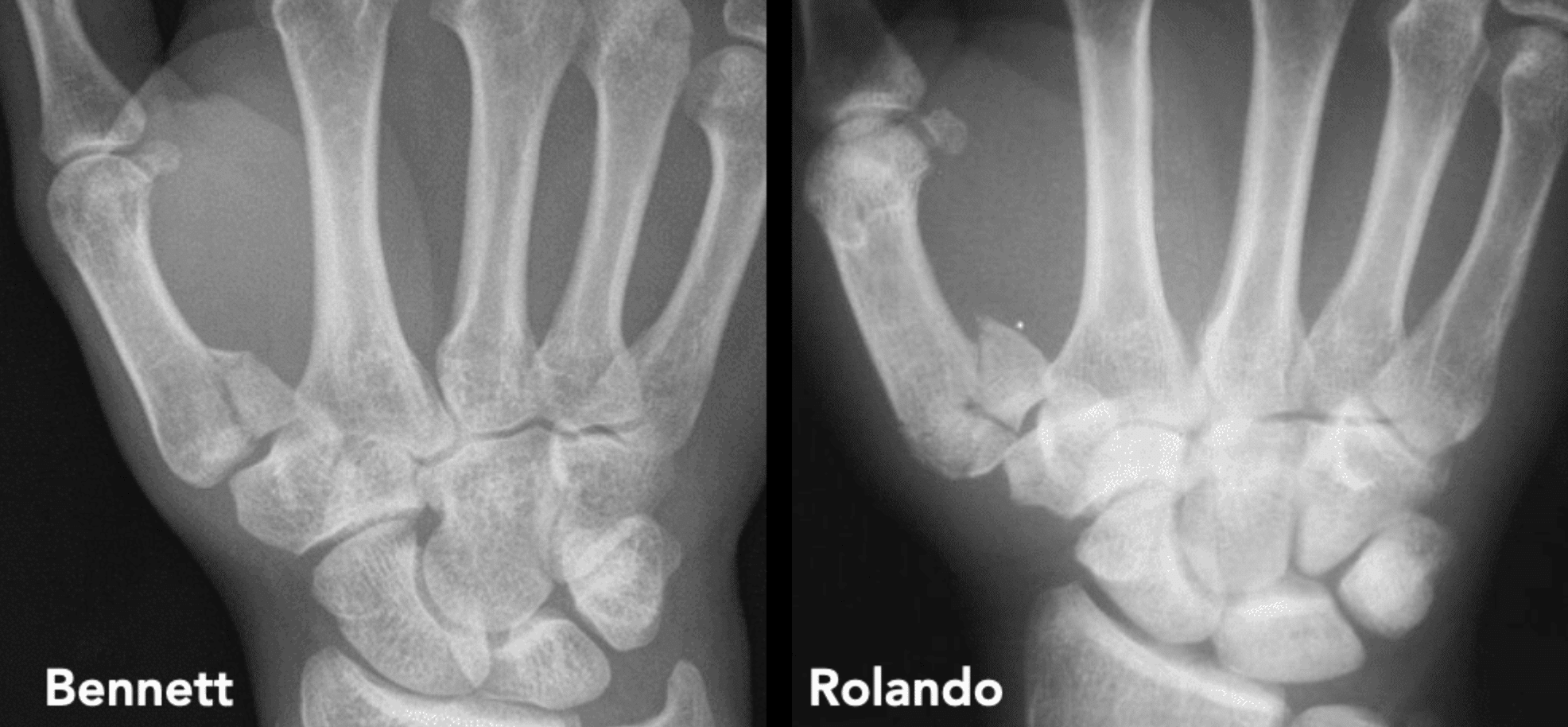 eponym
the person behind the name
Associate Professor Curtin Medical School, Curtin University. Emergency physician MA (Oxon) MBChB (Edin) FACEM FFSEM Sir Charles Gairdner Hospital.  Passion for rugby; medical history; medical education; and asynchronous learning #FOAMed evangelist. Co-founder and CTO of Life in the Fast lane | Eponyms | Books | Twitter |