Specific infections and causative organisms
OVERVIEW
key infections, organisms and suggested treatments
antibiotic selection varies by geographic location and institution – consult local guidelines and sensitivity patterns
ABDOMINAL SEPSIS
includes: acute peritonitis, appendicitis, cholangitis, cholecystitis, diverticulitis, PID
Empiric Treatment – Cefuroxime + Metronidazole OR Tazocin
ANIMAL CONTACT
Chlamydophila psittaci (birds -> pneumonia)
– Erythromycin (macrolides) or Moxifloxacin (quinolones)
Coxiella burnetii (Q fever) – pregnant animals and hides -> pneumonia + endocarditis)
– Doxycycline or Chloramphenicol
Burcella suis (feral pigs)
– Doxycycline + Rifampicin/Gentamicin
Burcella abortis (stock animals)
– Doxycycline + Rifampicin/Gentamicin
Leptospirosis (rats)
– Doxycycline or Benzylpenicillin
Toxoplasma gondii (cats)
— Pyrimethamine
Hydatid disease = Echinococcus granulosus (dog faeces)
– surgical resection + albendazole
Cysticercosis (infected meat esp pork)
Bacillus antracis (wool)
– penicillin, doxycycline or ciprofloxacin
Bartonella henselae – (cat scratch disease)
– doxycycline, macrolides, cotrimoxazole, ciprofloxacin, gentamycin
Cryptosporidiosis (domestic and wild animals)
– no specific treatment
BITES/PUNCH INJURIES
Empiric Antibiotics
Prophylaxis – Amoxycillin + Clavulanate OR Doxycycline + Metronidazole
Established Infection – Amoxycillin Clavulanate OR Cefazolin + Metronidazole
Organisms:
Staph. aureus
Streptococcus
Anaerobes (including Clostridium tetani)
Eikenella corrodens (human)
Pasteurella (cats and dogs)
Capnocytophagia canimorsus (cats and dogs)
Bartonella henselae (cat scratch)
Lyssa virus (bats)
Tetanus Immunisation!
CELLULITIS
Empiric Antibiotics
Flucloxacillin OR Cephazolin
DIARRHOEA
Primary
Empiric antibiotics
only indicated in the really sick -> ciprofloxacin or norfloxacin
Organisms
Shigella species
Salmonella species
Campylobacter species
Yersina enterocolitica
Enterohaemorrhagic Escherchia coli (EHEC)
Entamobeba histolytica
Antibiotic-induced
Empiric antibiotics
ENCEPHALITIS
Empiric Treatment – Acyclovir (HSV) or Ganciclovir (CMV)
HSV
CMV
EBV
HSV – type 6
Arboviruses
Coxsackie viruses
Enteroviruses
Echoviruses
Adenoviruses
Influenzae viruses
Hepatitis A virus
Murray Valley encephalitis
Hendra viruses (equine morbillivirus)
Japanese encephalitis
HIV
Toxoplasma gondii
Plasmodium falciparum
Rickettsieae
Borrelia burgdorferi
CJD
Rubella
Measels
ENDOCARDITIS
Empiric Antibiotics
Native valves
Flucloxacillin OR Cephazolin +/- Gentamicin
Prostetic valves or Hospital Acquired
Flucloxaillin OR Vancomycin + Rifampicin + Gentamicin
Organisms
Staphylococci (aureus, lugdenensis)
Streptococci (viridans, sanguis)
Enterococci
Oral gram negative bacilli – (HACEK group: Haemophilus (parainfluenaze, aphrophilus), Actinobacillus actinomycetemcomitans, Cardiobacterium hominis, Eikenella corrodens, Kingella kingae)
Coxiella burnetii
Legionella
Bartonella
Pseudomonas aeruginosa
Neisseria gonorrhoea
Corynebacterium diptheriae
Fungi – Candida and Aspergillus
MENINGITIS
Dexamethasone
0.15mg/kg IV with first antibiotic
Empiric Antibiotics
Organisms
Streptococcus pneumoniae
Niesseria meningitides
Haemophilus influenzae
Listeria monocytogenes (age extremes)
Steptococcus agalactaie (neonates)
Escherichia coli (neonates)
Staph + Gram-negative bacilli (skull trauma or neurosurgery)
Mycobacterium tuberculosis
Cryptococcus neformans (immunosuppressed)
Leptospira interrogans
Burcella
Borrelia bugdoferi
Treponema pallidum
Viruses – Enteroviruses, Abroviruses, Coxsackie viruses
MYONECROSIS (gas gangrene)
Empiric Treatment
Surgical Debridement -> Benzylpenicillin or Metronidazole
Organisms
Clostridium perfringens or Clostridium septicum
NECK INFECTIONS
Empiric antibiotics
Pencillin + Clindamycin + Gentamicin OR Third generation Cephalosporin + Metronidazole
Types
Ludwig angina – sublingual/submaxillary space infection
Retropharyngeal and parapharyngeal space infections
Lemierre syndrome – retrotonsillar infection with the anaerobe Fusobacterium necrophorium which enters the jugular vein and disseminates
Organisms
– mixed oral flora (gram positive, negative and anaerobes)
– S. pyogenes
– S. viridans
– S. pneumoniae
– S. aureus
– Fusobacterium nucleastum
– Bacteroides oralis
– Spirochaeta
– Peptostreptococcs
– Neisseria spp
– Pseudomonas
– E.coli
– H. influenzae
NECROTISING FASCIITIS
Empiric Treatment
Surgical Debridement
Meropenem + Clindamycin
New antibiotic guidelines: flucloxacillin + clindamycin
Organisms
– Gram positive infection – Group A Streptococci, Staph aureus
– Mixed infection – Gram negative enteric bacilli, Vibrio, Anaerobes
OSTEOMYELITIS/SEPTIC ARTHRITIS (single, native joint)
Empiric Treatment
Flucloxacillin OR Cephalzolin
PELVIC INFLAMMATORY DISEASE
Empiric Antibiotics
Ceftriaxone + Azithromycin +/- Metronidazole
Organisms
usually polymicrobial
can be sexually acquired or non-sexually acquired
Chlamyophilia trachomatis
Neisseria gonorrhoea
Mycoplasma hominis
Ureaplasma urealyticum
Actinomyces (if IUD in situ)
PNEUMONIA
COMMUNITY ACQUIRED PNEUMONIA
Empiric Antibiotics – Cefuroxime + Erythromycin (NZ)
Streptococcus pneumoniae
Haemophilus influenzae (underlying COPD)
Mycoplasma pneumoniae
Chlamydia pneumoniae
Legionella
HOSPITAL ACQUIRED PNEUMONIA
Empiric Antibiotics
Cefuroxime +/- Piperacillin-Tazobactam (if not responding)
Organisms
Aerobic gram negative bacilli (ESCAPM)
MRSA
Enterobacter (multi-drug resistant)
Pseudomonas aeruginosa (multi-drug resistant)
Acinetobacter
Stentrophomonas maltophilia
Fungi – Aspergillus
Viral – influenza, RSV
POST-TRAUMATIC WOUND INFECTIONS
Mild to Moderate (skin injury only, no soiling or presenting within 4 hours)
Severe (wound soiling, tissue damage, devitalised tissue, perforated viscus)
surgery, Amoxicillin + Clavulanate +/- Gentamicin
PROSTHETIC JOINT INFECTIONS
Empiric Treatment
consult ID early (Vancomycin)
SEPSIS
COMMUNITIY ACQUIRED SEPSIS
no obvious source
immunocompetent adult
Empiric antibiotics
HOSPITAL ACQUIRED SEPSIS
no obvious source
immunocompetent adult
Staph aureus = commonest pathogen
Empiric Treatment:
Piperacillin + Tazobactam 4.5g Q 8hrly OR Flucloxacillin + Gentamicin
Vancomycin (if suspected MRSA)
Meropenem (if suspected ESBL)
CHILDREN
Meningitis NOT excluded
Empiric Treatment
< 6 months – amoxicillin + cefotaxime + vancomycin Empiric Treatment
> 6 months – flucloxacillin + cefotaxime OR ceftriaxone + vancomycin
Meningitis excluded
Empiric Treatment
< 4 months – amoxicillin + gentamicin Empiric Treatment
> 4 months – flucloxacillin + cefotaxime OR ceftriaxone
THE IMMUNOSUPPRESSED
IMPAIRED IMMUNOGLOBULIN PRODUCTION (B-cell mediated)
including post-splenectomy
nephrotic syndrome
myeloma
CLL
immunosuppressive therapy
AIDS
at risk of encapsulated bacterial infection
Empiric Treatment –
Streptococcus pneumoniae and pyogenes
Enterococcus species
Neisseria meningitidis and gonorrhoea
Haemophilus influenzae
Salmonella species
Escherichia coli
Pseudomonas aeruginosa
Capnocytopaga canimorsus
Bacteroides species
Plasmodium species + other parasites
IMPAIRED CELL-MEDIATED IMMUNITY (T-cell mediated)
AIDS
immunosuppressive therapy
Empiric Treatment –
Pneumocystis jiroveci
Cryptococcus neoformans
Toxoplasma gondii
CMV
HSV
VZV
Fungi – Candida albicans
Mycobacterium tuberculosis and avium
Legionella species
Nocardia species
Streptococcus pneumoniae
Strongyloides stercoralis
IMPAIRED NEUTROPHIL NUMBER AND/OR FUNCTION
neutropenia = < 0.5 or expected decline to less than 0.5
post-chemotherapy
post-transplantation
chronic granulomatous disease
Empiric Antibiotics
Piperacillin-Tazobactam 4.5g Q8hrly (add Vancomycin for MRSA, add Meropenem for ESBL)
Organisms
Gram negative bacilli
Staphylococcus aureus
Streptococcus viridans
Fungi – Candida, Aspergillus, Mucormycosis (add voriconazole or amphortericin B)
TOXIC SHOCK MEDIATED EXFOLIATING SYNDROMES
Empiric Treatment
Antibiotics (see below) – Clindamycin (? helps stop toxin production)
Immunoglobulin with Streptococcus (0.4-2g/kg for 2 doses)
Staphylococcal scaled skin syndrome (Staph aureus)
Flucloxacillin OR Cephazolin
Streptococcal toxic shock syndrome (Group A Streptococcus)
Benzylpenicillin OR Cephazolin
URINARY TRACT INFECTIONS
uncomplicated = adult, female, no urological defect
complicated = all others
anyone 15-29 years with urethral symptoms -> send first past urine for Chlamydia
UNCOMPLICATED
Empiric antibiotics
Trimethoprim OR Nitrofurantoin
COMPLICATED
Empiric antibiotics
Cefaclor OR Nitrofurantoin (pregnancy)
COMMUNITY PYELONEPHRITIS
Empiric antibiotics
ACUTE PROSTATITIS
Empiric antibiotics – Cefuroxime then Ciprofloxacin
ESBL (E coli or Klebsiella)
Cystitis
empiric antibiotics – Nitrofurantoin or Amoxycillin-Clavulanate
Pyelonephritis
empiric antibiotics – Ertapenem 1g Q12hrly
WATERBORNE AGENTS
Aeromonas species (fresh water)
Shewanella putrifaciens (salt water) –
Vibrio species (warm salt water) – third generation cephalosporin or tetracycline (doxycycline)
Pseudomonas aeruginosa (spa baths) – piperacillin-tazobactam, tircarcillin-clavulanate, ceftazidime, cefepime, imipenem, meropenem
Legionella species (water tanks) – macrolides (erythromycin)
---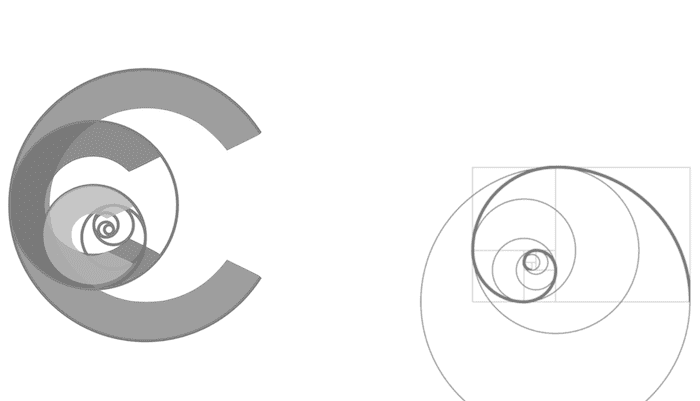 Chris is an Intensivist and ECMO specialist at the Alfred ICU in Melbourne. He is also a Clinical Adjunct Associate Professor at Monash University. He is a co-founder of the Australia and New Zealand Clinician Educator Network (ANZCEN) and is the Lead for the ANZCEN Clinician Educator Incubator programme. He is on the Board of Directors for the Intensive Care Foundation and is a First Part Examiner for the College of Intensive Care Medicine. He is an internationally recognised Clinician Educator with a passion for helping clinicians learn and for improving the clinical performance of individuals and collectives.
After finishing his medical degree at the University of Auckland, he continued post-graduate training in New Zealand as well as Australia's Northern Territory, Perth and Melbourne. He has completed fellowship training in both intensive care medicine and emergency medicine, as well as post-graduate training in biochemistry, clinical toxicology, clinical epidemiology, and health professional education.
He is actively involved in in using translational simulation to improve patient care and the design of processes and systems at Alfred Health. He coordinates the Alfred ICU's education and simulation programmes and runs the unit's education website, INTENSIVE.  He created the 'Critically Ill Airway' course and teaches on numerous courses around the world. He is one of the founders of the FOAM movement (Free Open-Access Medical education) and is co-creator of litfl.com, the RAGE podcast, the Resuscitology course, and the SMACC conference.
His one great achievement is being the father of three amazing children.
On Twitter, he is @precordialthump.
| INTENSIVE | RAGE | Resuscitology | SMACC