86 year-old woman with two hours of dull chest pain and dizziness. Ex-smoker with hypertension and dyslipidaemia.
ETA 20 minutes.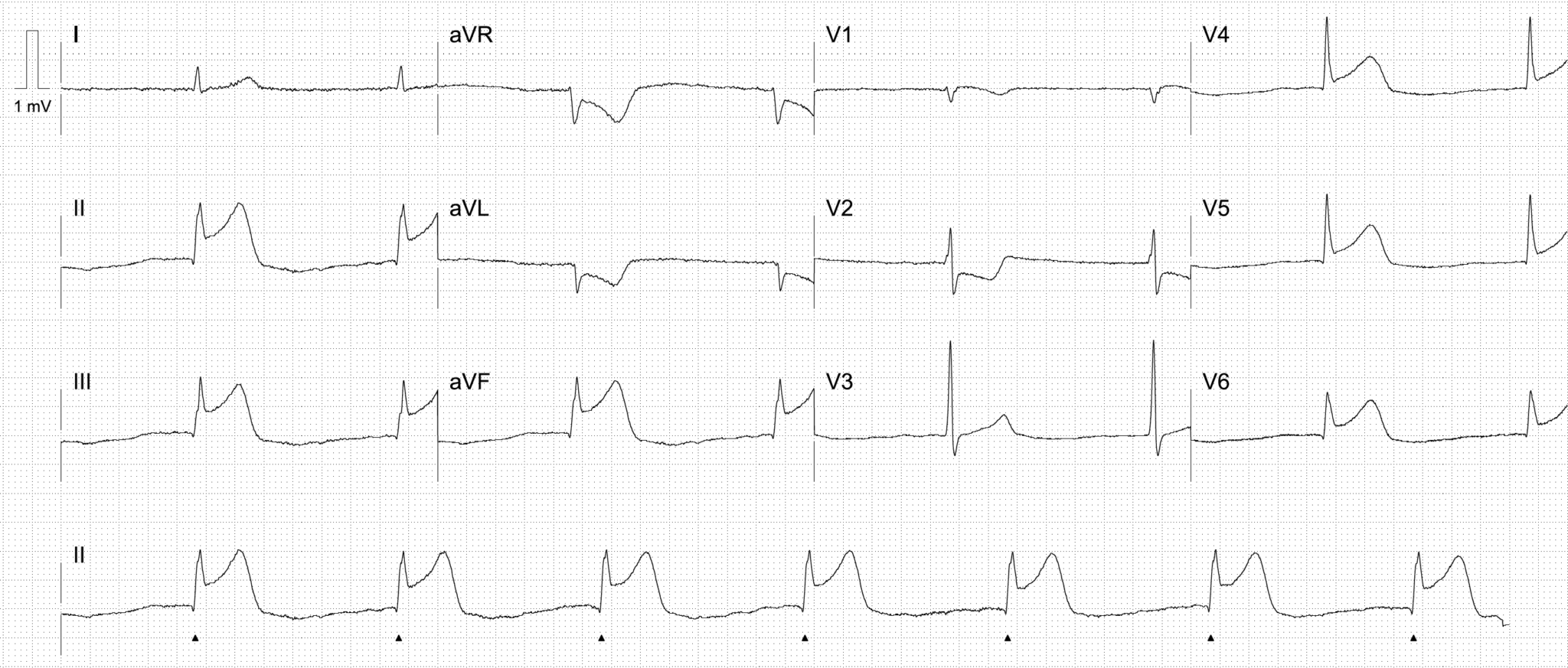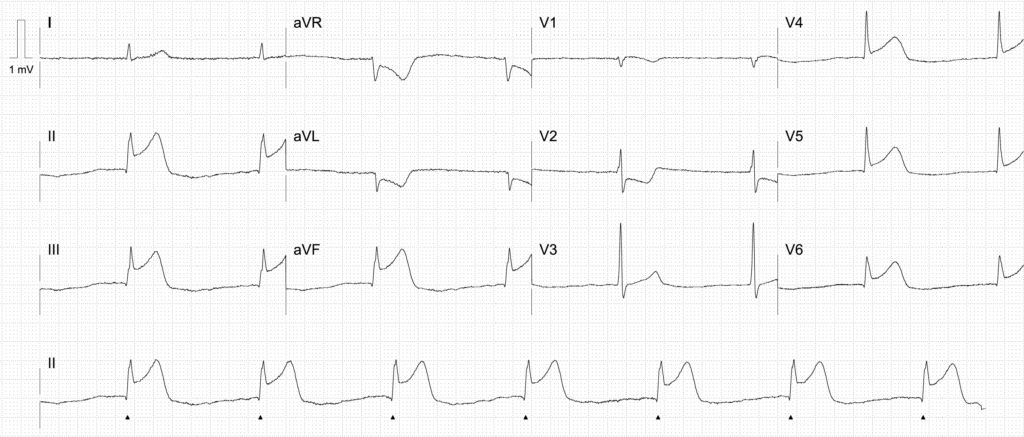 ---
ECG interpretation

Inferolateral STEMI complicated by junctional bradycardia

ST elevation inferolaterally in leads II, III, aVF and V4-V6
Reciprocal ST depression in aVR, aVL and V2
Hyperacute T-waves seen inferiorly
Junctional bradycardia with a heart rate of 42 beat per minute


The presence of widespread inferolateral ST elevation indicates a large territory right coronary artery infarct affecting the inferior and lateral walls.

Junctional bradycardia is likely due to a combination of:

The extent of the ST changes and the presence of junctional bradycardia hints at a more proximal RCA occlusion and a higher risk case.

Note that the terms junctional bradycardia and junctional escape rhythm are synonymous, simply referring to an escape rhythm arising at the AV node. Because the rate of spontaneous depolarisation at the level of the AV node is usually 40-60 bpm, this is often a bradyarrhythmia.
---
Outcome

Key Finding:

Proximal right coronary artery (RCA) occlusion with thrombus.

Findings:

Left Main Coronary Artery — normal
Left Anterior Descending Coronary Artery — mild coronary artery disease
Left Circumflex Coronary Artery — normal
Right Coronary Artery — proximal occlusion with thrombus

Plan:
Proximal RCA occlusion with thrombus
Proceed to percutaneous coronary intervention of proximal RCA.

Dual antiplatelet therapy for 12 months. Lifelong aspirin
Aggressive cardiovascular risk factor management
Admit to CCU
---
References

Further reading

Online resources
---
ACTIVATE or WAIT
EKG Interpretation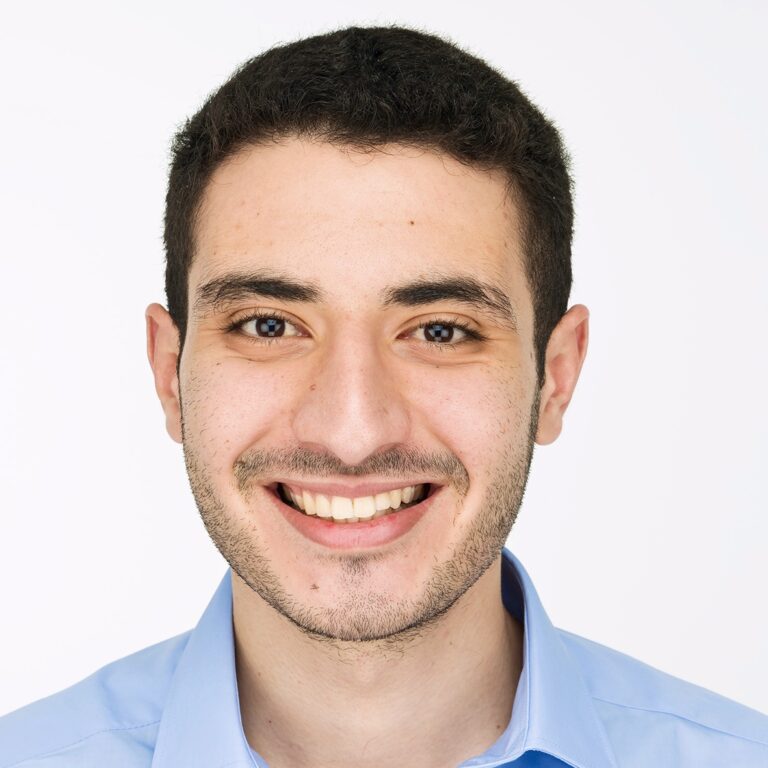 MBBS (Hons), BMSci (Hons). Cardiology Registrar at Royal Perth Hospital in Perth, Australia. Graduate of The University of Western Australia in 2016 with Honours and completed Basic Physician Training with the RACP in 2021. Passion lie in cardiac imaging and electrophysiology.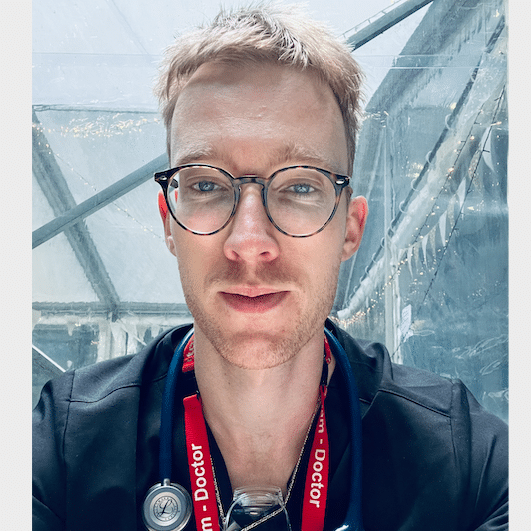 MBBS (UWA) CCPU (RCE, Biliary, DVT, E-FAST, AAA) Adult/Paediatric Emergency Medicine Advanced Trainee in Melbourne, Australia. Special interests in diagnostic and procedural ultrasound, medical education, and ECG interpretation. Editor-in-chief of the LITFL ECG Library. Twitter: @rob_buttner