Bidirectional Ventricular Tachycardia Overview
Bidirectional ventricular tachycardia (BVT) is a rare ventricular dysrhythmia characterised by a beat-to-beat alternation of the frontal QRS axis.
In the example above, you can see the QRS axis shifts 180 degrees from left to right with each alternate beat.
Another possible pattern is alternating left and right bundle-branch block (see Figure 2 in the paper by Smith et al).
Causes
---
ECG Examples
Example 1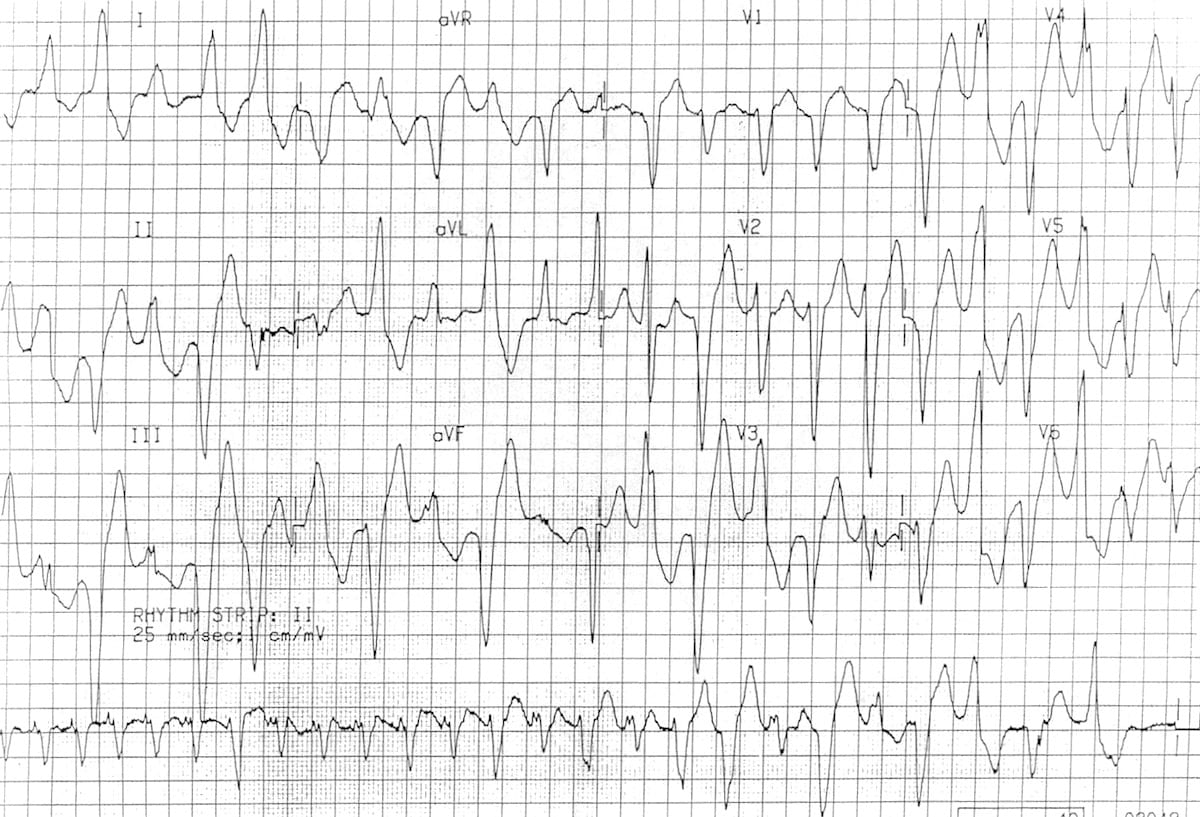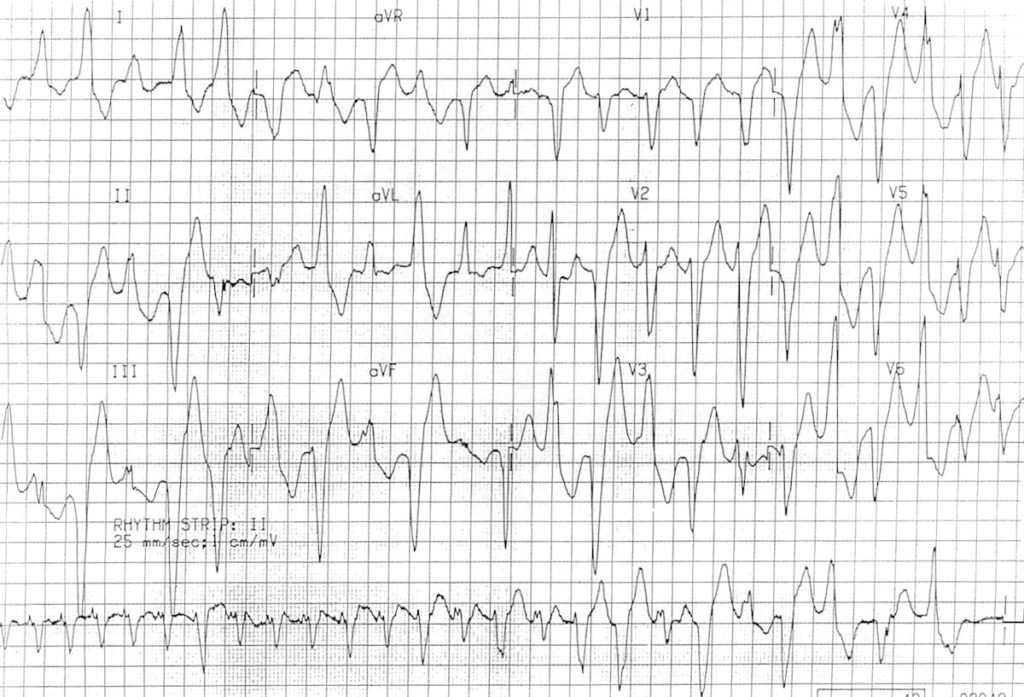 Multifocal ectopy and bidirectional VT secondary to digoxin poisoning
---
Example 2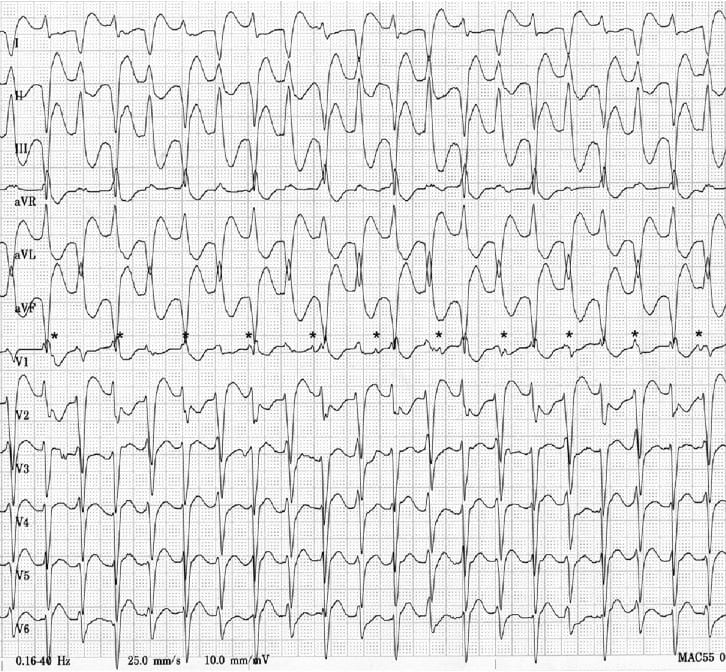 Bidirectional VT due to digoxin toxicity
---
Example 3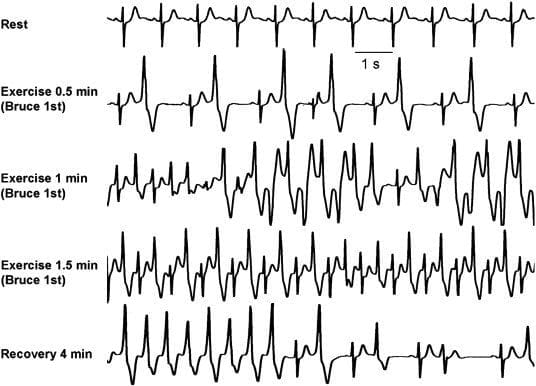 Exercise stress test in a patient with CPVT.
Progressively worsening ventricular arrhythmias are observed during exercise.
Typical bidirectional VT develops after 1 minute of exercise with a sinus heart rate of approximately 120 beats per minute.
Arrhythmias rapidly recede during recovery.
---
Related Topics
---
References
---
LITFL Further Reading
---
Advanced Reading
---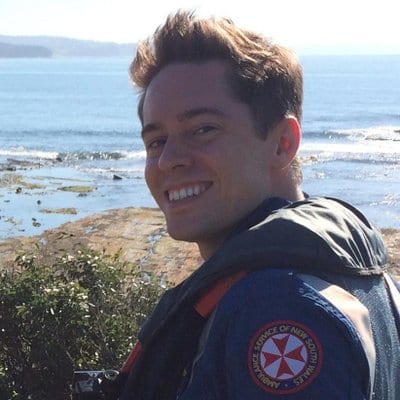 Emergency Physician in Prehospital and Retrieval Medicine in Sydney, Australia. He has a passion for ECG interpretation and medical education.
| Read more posts | ECG Library |