78 year old female with unexplained syncope has a routine CXR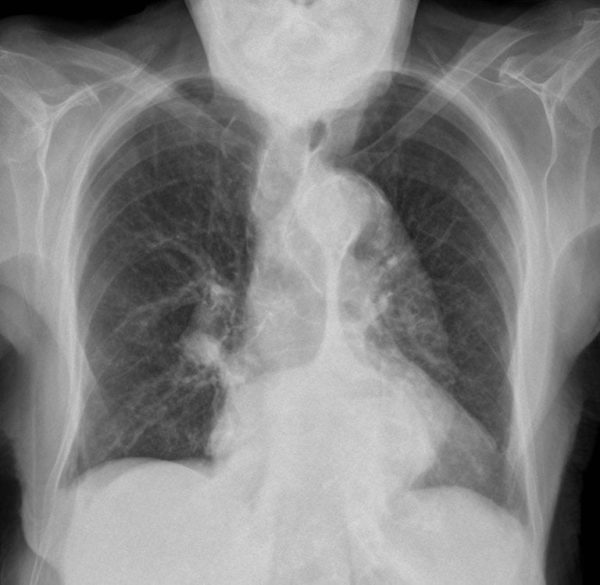 ---
Describe and interpret this CXR
CHEST X-RAY INTERPRETATION

There is a calcified, unfolded aorta and large hiatus hernia.
The trachea is slightly deviated to the right.
Both costophrenic angles are obscured and there is a trace of fluid in the horizontal fissure.
---
CLINICAL CORRELATION

None of these signs are likely to account for the clinical presentation, although it would be worthwhile exploring symptoms of heart failure (and perhaps arrhythmia).
---
CLINICAL PEARLS

This is a good example of a very prominent finding on an X-Ray distracting the reader from more subtle findings – stick to your routine despite what you find!
---