A 75 year old lady presents with worsening cough.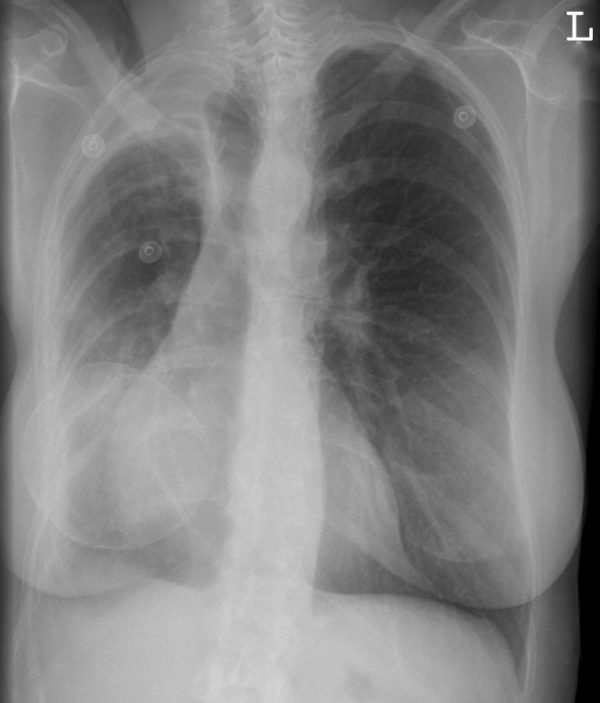 ---
Describe and interpret this CXR
CHEST X-RAY INTERPRETATION

There is right apical and lateral pleural thickening and volume loss of the right upper lobe causing mediastinal shift.

*Bilateral breast implants.
---
CLINICAL CORRELATION

The pleural appearances are most likely from old TB, it doesn't always calcify.
---
CLINICAL PEARLS

Remember to add acid fast bacilli (AFB) to the sputum samples – TB can reactivate with age contributing to immune senescence.
---