Elderly patient presenting with nausea and palpitations. Interpret the ECG.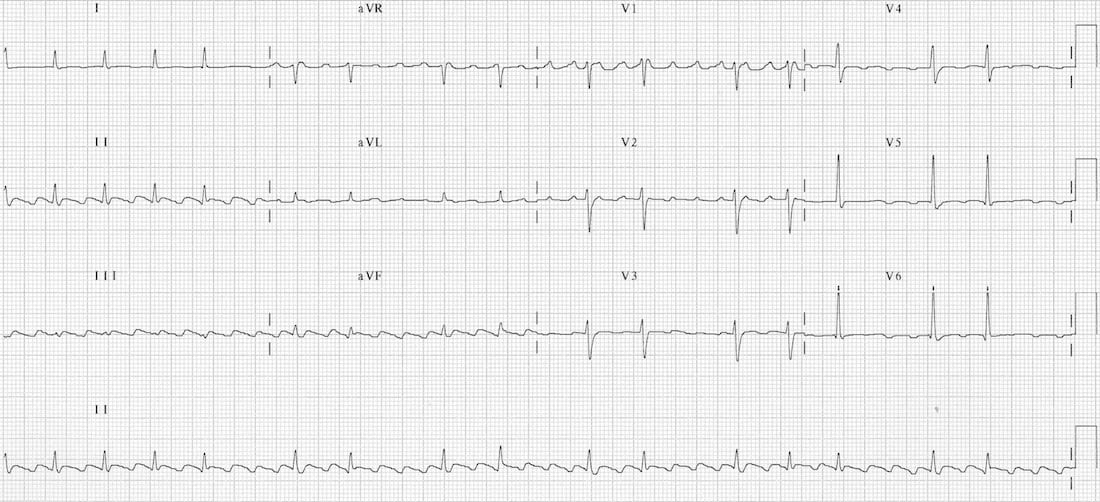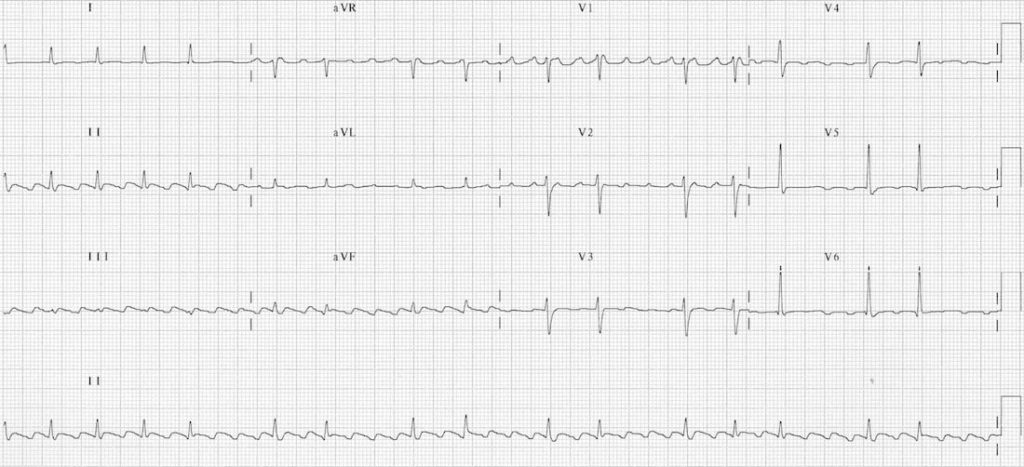 ---
Describe and interpret this ECG
ECG ANSWER and INTERPRETATION

This rhythm is frequently misidentified as atrial fibrillation. However, note in this case:

Well-defined sawtooth waves in II, III, aVF with regular rate (~300bpm) and consistent morphology.
Positive flutter waves ("pseudo-P waves") in V1-2.
The rhythm is not irregularly irregular. There are repeating patterns of identical R-R intervals that crop up throughout the rhythm strip, corresponding to AV conduction ratios of either 2:1 or 4:1.

This is atrial flutter with a variable block.
---
---
---
Emergency Physician in Prehospital and Retrieval Medicine in Sydney, Australia. He has a passion for ECG interpretation and medical education | ECG Library |