Emanuel Libman (1872 – 1946) was an American physician.
Libman was a renowned clinician, known for his diagnostic prowess, and interests in bacteriology, pathology and cardiology. He was one of the first to advocate for the use of blood cultures to diagnose infection, and pioneer in understanding subacute bacterial endocarditis.
Eponymously associated with Libman–Sacks endocarditis (1924), which he defined as atypical verrucous valvular lesions in patients with SLE, along with his student Benjamin Sacks. In 1940, a sample of Libman-Sacks endocarditis was awarded a silver medal at the Meeting of the American Medical Association. Also linked to Libman Streptococcus (Streptococcus enteritis) which he discovered in 1897
Biography
Born August 22, 1872, New York City
1891 – A.B. degree from the College of the City of New York
1894 – M.D. degree from the College of Physicians and Surgeons, Columbia University
1894 – Intern at Mount Sinai Hospital, New York City
1896 – Traveled to Europe to pursue paediatrics, where he worked with Theodor Escherich (eponymous association with Escherichia coli) in Vienna and learned bacteriological techniques.
1896 – Libman discovered Streptococcus enteritis (Streptococcus Libman) by isolating it from the blood of an infant with severe diarrhoea while working in Escherich's laboratory
1897 – Appointed Assistant Pathologist at Mount Sinai Hospital
1904 – Established the department of bacteriology and serology in a new laboratory building at Mount Sinai Hospital
1910 – Appointed Associate Professor of Clinical Medicine at the faculty of the College of Physicians and Surgeons, Columbia University
1912 – Awarded the American Medical Association gold medal for a series of various endocarditis samples
1914-25 – Chief of a medical service at Mount Sinai Hospital
Died June 28, 1946, New York City
Medical Eponyms
Libman-Sacks endocarditis, characterized by sterile, verrucous valvular lesions (Libman-Sacks vegetations) with a predisposition for the mitral and aortic valves. Libman-Sacks endocarditis is regarded as both a cardiac manifestation of systemic lupus erythematosus and, in recent years, of the antiphospholipid syndrome (APS). It is commonly complicated with embolic cerebrovascular disease.
Libman-Sacks vegetations: sterile fibrofibrinous vegetations that favor the left-sided heart valves and usually form on the ventricular surface of the mitral valve. A study of the echocardiographic findings of 342 consecutive patients with SLE found that 11% of these patients had Libman-Sacks vegetations
Other eponyms
Streptococcus Libman (Streptococcus enteritis)
Emanuel Libman Fellowship Fund – established in honour of Libman for his work in medical education
Key Medical Attributions
Pioneer in the fields of in bacteriology, pathology and cardiology. One of the first to advocate for the use of blood cultures to determine causative organisms in infection. Influential publications about endocarditis, especially subacute bacterial endocarditis. Discovered Streptococcus enteritis (Streptococcus Libman) as a cause of focal intenstinal infection
Published some of the first physical signs and symptoms associated with coronary thrombosis, such as the association between angina pain in essential hypertension and cardiac strain or aortic disease; and acute engorgement of the liver correlating to right coronary artery thrombosis.
Passionate teacher, researcher and philanthropist. Libman helped to establish numerous funds for medical education and research, including the Edward Gamaliel Janeway Lectureship, the William Henry Welch Lectureship, a lectureship in honour of Hideyo Noguehi at the Johns Hopkins Hospital, the Humphrey Davy Rolleston Lectureship at The Royal College of Physicians in London, the Herbert Celler Fellowship Fund, and the Henry Dazian Foundation for Medical Research.
Fun Facts
Libman had many famous patients including Gustav Mahler (1860-1911), Fanny Brice (1891-1951), Sara Bernhardt (1844-1923), Thomas Mann (1875-1955) and Albert Einstein (1879-1955)
Libman, was a student of Edward Gamaliel Janeway (1841 – 1911), and he applied the eponym 'Janeway lesion' to infective endocarditis in 1906. Libman pointed out that this lesion was not tender, in contrast to the exquisitely painful Osler node.
Libman diagnosed the fatal endocarditis of Gustav Mahler on 25th February 1911. Mahler's personal physician (Joseph Fraenkel) suspected the onset of endocarditis and called in Libman ('the world authority and a man of monolithic certainties') from the Mount Sinai Hospital. The survival rate in pre-antibiotic days was almost zero. Mahler demanded to be told the truth, then asked to be taken home, to Vienna where he died 2 months later.

To the noble-minded Dr. Libman with the secret-divining eyes.

Albert Einstein 1954
Libman is medicine itself

Alexis Carrel (1873-1944; Nobel Prize 1912) In: 1932 anniversary book for Libman's 60th birthday
Major Publications
References
---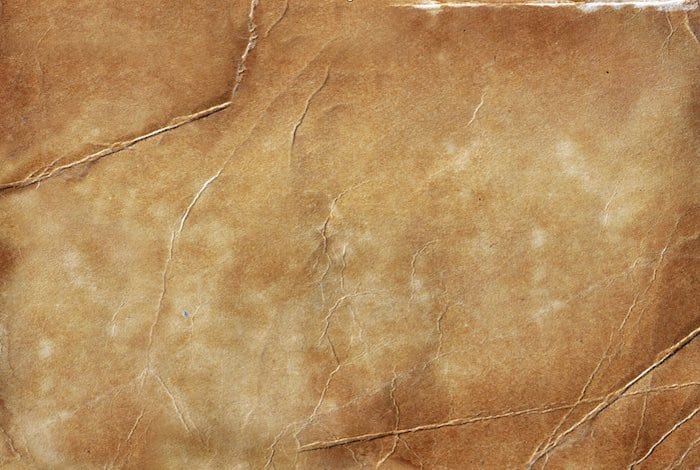 eponym
the person behind the name
Doctor in Australia. Keen interest in internal medicine, medical education, and medical history.