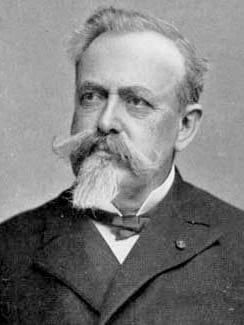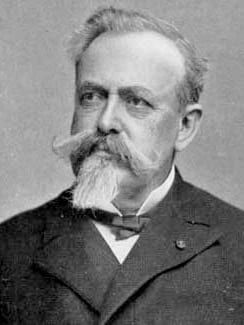 Léon Clément Le Fort (1829 – 1893) was a French surgeon.
Le Fort discovered and described the direct communications between the bronchial and pulmonary vessels. Le Fort was a strong advocate of the principles of asepsis prior to the development of bacteriology.
Surgeon in the Hospice des Enfants-Assistés (1865), Midi (1866), Cochin (1867), Lariboisière (1872), Beaujon (1873), Hôtel-Dieu (1882), Necker (1884) and Pitié (1890)
FOAMed supporter 'Liberté de l'enseignement'
---
Biography
Born 5 December 1829 Lille, France. Uncle and Godfather of René Le Fort (1869-1951)
Studied medicine Military Hospital, Lille until closed in 1850
1850-1856 Studied medicine Paris
1858 – Medical doctorate. Thesis 'Recherches sur l'anatomie du poumon chez l'homme' [Research on lung anatomy in humans]
1870 – Head of a voluntary field hospital in Metz, French Army in the Franco-Prussian War.
1873 – Professor of operative surgery teaching the surgical clinic course at the Hôtel-Dieu
1884 – Officer of the Legion of Honor
1892 – First chair at the Hôtel-Dieu
Died 19 October 1893 Ménestreau-en-Villette, France
---
Key Medical Attributions
1874 – Le Fort was a FOAMed advocate and wrote a series of articles on 'Liberté de l'enseignement et de la pratique de la médecine' [The freedom of practice and the freedom of the teaching of medicine]
Together with the official education of the Paris Faculty of Medicine, there was a revolution in independent education in Medicine which expanded throughout the 19th century. It served a dual purpose:
independent education included the same subject matter as the official courses, but did so in a more original and novel manner
at a time of rapid expansion of medical knowledge, it allowed the medical education to be integrated with scientific discoveries and impart them to students.
Whilst the Professors of the Faculty defended and argued for rigid and immutable medical teaching on an encyclopedic scale, the independent education allowed the development of specialisation such as dermatology, cardiology, ophthalmology, paediatrics, venereology as a result of independent educators interacting with a wide range of students. – Pierre Huard 1974

---
Medical Eponyms
Le Fort fracture of the ankle (Le Fort-Wagstaffe Fracture): vertical fracture of the anteromedial distal fibula (Wagstaffe tubercle) with avulsion of the anterior tibiofibular ligament.
Le Fort Operation: to manage prolapsed uterus by adhering the anterior wall with the posterior wall of the vagina to oppose the descent of the uterus.
Le Fort amputation: Modifications of the Pirogoff operation, in which the calcaneus is sectioned horizontally instead of transversely.
Le Fort probe: Curved probe used for dilation of urethral strictures in the male
---
Major Publications
---
References
---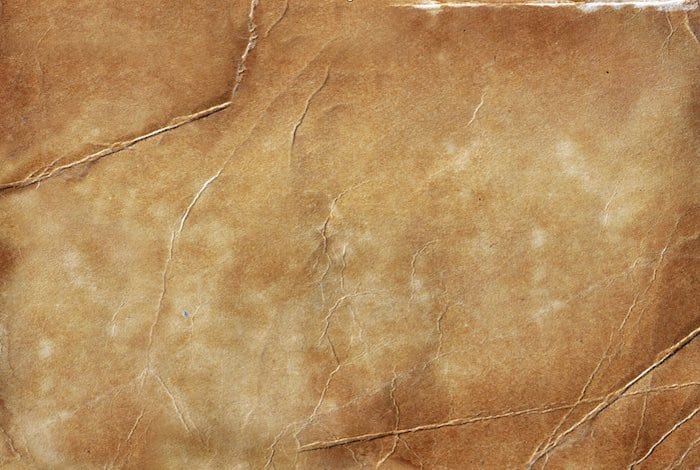 eponym
the person behind the name