Spinal Injury Patient Hot Case
GENERAL APPROACH
Phase of injury
— Acute: ileus, cardiovascular, ventilation
— Sub-acute: recurrent atelectasis and segmental collapse
— Chronic: pain, psychological issues, infection (uro, resp, pressure areas), autonomic dysreflexia, spasm.
Stability of spine
Tracheostomy
Other injuries
INTRODUCTION
CUBICLE
Edgerton spinal bed until spine stabilized
long/short stay
pressure area prevention bed (Nimbus mattress) after spine stabilised
equipment for moving patient (Jordan frame, poles with canvas)
INFUSIONS
methylprednisolone if an acute, blunt traumatic injury (in some centers)
low dose vasopressor/inotrope for bradycardia and hypotension management
VENTILATOR
mode: mandatory breathing early -> weaning with time (strategy)
tracheostomy
level of oxygenation: FiO2, PEEP (high with aspiration, nosocomial pneumonia, ARDS)
devices to assist speech: Passy-Muir valves, various type of tracheostomies
MONITOR
acute phase: mild hypotension and bradycardia
chronic phase: autonomic dysreflexia
EQUIPMENT
spinal immobilisation devices: skull tongs with traction, cervical collars (hard or Philadelphia), halo brace with thoracic jacket, sandbags
splints to prevent contractures
DVT prophylaxis (SCDs, TEDs)
pacing wires to manage bradycardia/asystole in high cervical cord injuries
NJ tubes for persistent gastroparesis
QUESTION SPECIFIC EXAMINATION
-> scars, surgical wounds, drains
-> motor level: myotomes, spinal reflexes, limbs and abdominal muscles, return of bulbocaveronsus reflex (resolution of spinal shock)
-> sensory level: dermatomes, sensory tracts (dorsal columns, spinothalamic tracts)
-> paradoxical, diaphragmatic breathing
-> priapism during spinal shock
-> central cord assessement: perineal sensation, anal tone, bulbocavernosus reflex
hands/arms -> head -> chest -> abdo -> legs/feet -> back (secondary survey)
-> general:
-> cardiovascular:
-> respiratory:
-> abdominal:
attempt to delineate cord syndromes
pressure sores
other injuries
RELEVANT INVESTIGATIONS
imaging of the level of injury (xrays, CT, MRI)
OPENING STATEMENT
"The patient has an acute cervical spine injury with complete C6 neurology / central cord syndrome. This is supported by the following clinical findings… The c-spine injury is complicated by… Other associated injuries include…
Stage of Illness
ASIA Classification

A – Complete: No sensory or motor function is preserved in sacral segments S4-S5.
B – Incomplete: Sensory, but not motor, function is preserved below the neurologic level and extends through sacral segments S4-S5.
C – Incomplete: Motor function is preserved below the neurologic level, and most key muscles below the neurologic level have muscle grade less than 3.
D – Incomplete: Motor function is preserved below the neurologic level, and most key muscles below the neurologic level have muscle grade greater than or equal to 3.
E – Normal: Sensory and motor functions are normal.

Cord syndrome presentation

Complete transection: bilateral and symmetrical loss
Brown-Sequard syndrome: hemicord transection
Central cord lesion: weakness of UL and relative sparing of LL
Posterolateral column:
Posterior columns
Anterior horn cell
Combined anterior horn cell-pyramidal tract syndrome
Anterior spinal artery occlusion

Issues
DISCUSSION
References and Links
---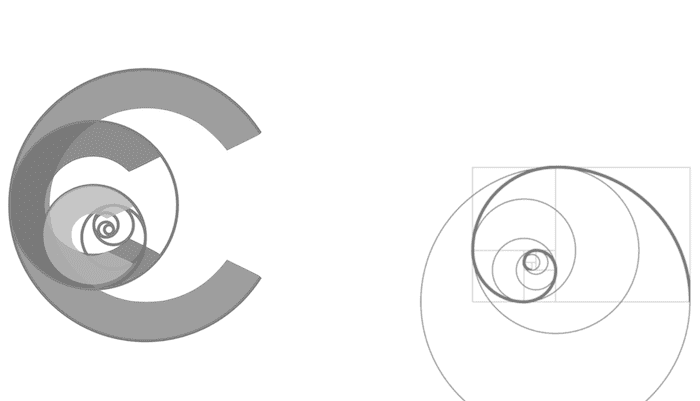 Chris is an Intensivist and ECMO specialist at the Alfred ICU in Melbourne. He is also a Clinical Adjunct Associate Professor at Monash University. He is a co-founder of the Australia and New Zealand Clinician Educator Network (ANZCEN) and is the Lead for the ANZCEN Clinician Educator Incubator programme. He is on the Board of Directors for the Intensive Care Foundation and is a First Part Examiner for the College of Intensive Care Medicine. He is an internationally recognised Clinician Educator with a passion for helping clinicians learn and for improving the clinical performance of individuals and collectives.
After finishing his medical degree at the University of Auckland, he continued post-graduate training in New Zealand as well as Australia's Northern Territory, Perth and Melbourne. He has completed fellowship training in both intensive care medicine and emergency medicine, as well as post-graduate training in biochemistry, clinical toxicology, clinical epidemiology, and health professional education.
He is actively involved in in using translational simulation to improve patient care and the design of processes and systems at Alfred Health. He coordinates the Alfred ICU's education and simulation programmes and runs the unit's education website, INTENSIVE.  He created the 'Critically Ill Airway' course and teaches on numerous courses around the world. He is one of the founders of the FOAM movement (Free Open-Access Medical education) and is co-creator of litfl.com, the RAGE podcast, the Resuscitology course, and the SMACC conference.
His one great achievement is being the father of three amazing children.
On Twitter, he is @precordialthump.
| INTENSIVE | RAGE | Resuscitology | SMACC