Reviewed and revised 28 February 2015
OVERVIEW
potentially a life-threatening emergency with a difficult airway
need to assess rapidly and get help early
Priorities include:
securing definitive airway
protecting c-spine
diagnosing and managing life threatening injuries
ASSESSMENT
History
orthopnoea, SOB
stridor, hoarseness
haemoptysis
progression of symptoms
AMPLE history (including airway grade and intubation history)
Examine the neck for evidence of life-threatening neck or thoracic injury (look for TWELVE):
Tracheal deviation
Wounds
External markings
Laryngeal disruption
Venous distention
Emphysema (surgical)
Complete primary and secondary trauma surveys
INVESTIGATIONS
If time permits
chest xray
lateral c-spine xray
nasal fiberoptic examination
CT scan
ultrasound neck
MANAGEMENT
Treat patient while preparing to secure airway
ATLS assessment
keep patient breathing spontaneously
call for help (anaesthetic technician, senior anaesthetist, ENT specialist, maxillo-facial specialist, cardiothoracic specialist, intensive care specialist, general surgeon, theatre personnel)
stabilise neck with gentle inline immobilisation (probably will not tolerate hard collar)
allow patient to adopt comfortable position
apply high flow O2
nebulised adrenaline + IV dexamethasone may buy some time
transfer patient to theatre (preferably with cardiac bypass available, call perfusionist and cardiothoracic surgeon)
anti-reflux medications; ranitidine, metoclopramide, Na+ citrate
glycopyrolate IV to decrease secretions
ENT surgeons scrubbed and ready to site emergency tracheostomy if airway obstruction occurs
while preparing to secure airway consider asking cardiothoracic surgeon to insert a femoral bypass cannulae for possible femoral-femoral bypass
Secure airway
OPTIONS FOR SECURING AIRWAY IN BLUNT NECK TRAUMA
Awake percutaneous cricothyroid puncture with insertion of an endotracheal tube – anatomy may be too abnormal

examine neck and attempt to palpate
apply anti-septic
infiltrate LA
make a punch stab through crico-thyroid membrane
dilate with handle of scalpel
insert a size 6 or 7 cuffed ETT into trachea

Awake tracheostomy – ENT surgeon may not be comfortable or experienced with this technique, patient may not tolerate
Awake direct laryngoscopy after topicalisation – to facilitate intubation, then allow fiberoptic examination of defect, can advance ETT pass the lesion

topicalise airway with 10% lignocaine (5 sprays)
insert bite block
perform laryngoscopy
topicalise trachea with 4mL of 4% ligocaine with cannula injection
intubate

Awake fiberoptic intubation – topicalise with LA as you go, cannulate trachea, assess whether trachea normal with bronchoscope, intubate passed defect, may need remifentanil for analgesia, may be limited by blood and debris

if able use nasal approach
topicalise with co-phenylcaine forte (5 sprays to each nostril while inspiring)
5 sprays of 10% lignocaine to oro-pharynx
trans-tracheal injection via cannula to crico-thyroid membrane
insert successive nasopharyngeal airways up to #7.0
insert fiberoptic scope into naso-pharnyx
cannulate trachea
advance #7.0 ETT over scope

Inhalational induction – keep patient spontaneously breathing, may be able to induce sitting upright but laying patient down to intubate may produce airway obstruction

2 anaesthetists
vasoconstrictor + LA to nose
surgeon scubbed for emergency tracheostomy
sevoflurane/O2 induction
sitting up
proceed slowly
if become apnoeic -> don't bag -> allow CO2 to rise and then to start spontaneously breathing again
if obstructs insert nasopharyngeal airway
once pupils midline and small -> laryngoscopy
attempt intubation twice only
if intubation fails -> tracheostomy while breathing spontaneously
if there is sudden, complete airway obstruction -> immediate tracheostomy or single attempt with rigid bronchoscope

Rigid bronchoscopy
Urgent femoral-femoral bypass if airway is unsecured and life-threatening hypoxia ensues
AN APPROACH
For a patient with blunt trauma to the neck and stridor/ respiratory compromise:
1. awake percutaneous crico-thyroid puncture with insertion of endotracheal tube
2. awake fiberoptic intubation, if fails
3. awake tracheostomy, if fails
4. inhalational induction
5. if in extremis, RSI without cricoid pressure with rigid bronchoscopy/tracheostomy available
OPEN NECK TRAUMA
Consider intubating directly through open wound if transected trachea on view
use forceps to stabilise distal trachea so that it does not recede into the mediastinum during intubation
intubation from above (i.e. translaryngeal) is unlikely to be successful and may further disrupt the injury
attempts at an emergency surgical airway must be below the level of the injury (i.e. tracheostomy) and are likely to be be very difficult given distorted anatomy
---
References and Links
Journal articles
FOAM and web resources
---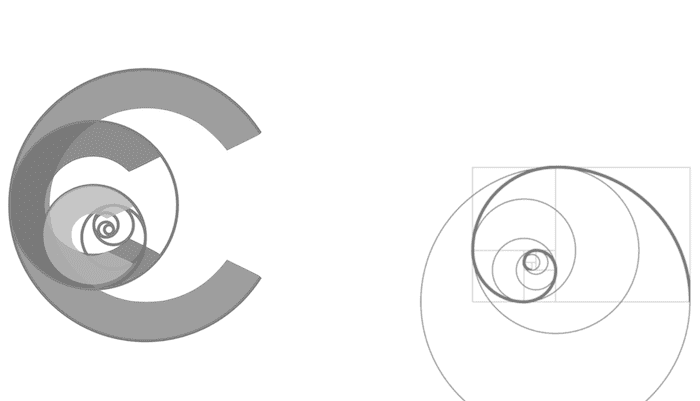 Chris is an Intensivist and ECMO specialist at the Alfred ICU in Melbourne. He is also a Clinical Adjunct Associate Professor at Monash University. He is a co-founder of the Australia and New Zealand Clinician Educator Network (ANZCEN) and is the Lead for the ANZCEN Clinician Educator Incubator programme. He is on the Board of Directors for the Intensive Care Foundation and is a First Part Examiner for the College of Intensive Care Medicine. He is an internationally recognised Clinician Educator with a passion for helping clinicians learn and for improving the clinical performance of individuals and collectives.
After finishing his medical degree at the University of Auckland, he continued post-graduate training in New Zealand as well as Australia's Northern Territory, Perth and Melbourne. He has completed fellowship training in both intensive care medicine and emergency medicine, as well as post-graduate training in biochemistry, clinical toxicology, clinical epidemiology, and health professional education.
He is actively involved in in using translational simulation to improve patient care and the design of processes and systems at Alfred Health. He coordinates the Alfred ICU's education and simulation programmes and runs the unit's education website, INTENSIVE.  He created the 'Critically Ill Airway' course and teaches on numerous courses around the world. He is one of the founders of the FOAM movement (Free Open-Access Medical education) and is co-creator of litfl.com, the RAGE podcast, the Resuscitology course, and the SMACC conference.
His one great achievement is being the father of three amazing children.
On Twitter, he is @precordialthump.
| INTENSIVE | RAGE | Resuscitology | SMACC