Acute Traumatic Spinal Cord Injury
OVERVIEW
patient requires synchronous resuscitation, evaluation, treatment and early transfer to a spinal unit following initial stabilisation
ATLS/EMST protocol applies
spinal shock is physiological response to spinal cord injury resulting in temporary loss or depression to most spinal reflex activity below the level of the injury ('spinal cord concussion')
neurogenic shock is loss of sympathetic outflow resulting in a bradycardic, vasoplegic hypotensive state (a true shock state)
RESUSCITATION
Airway
assess need for intubation
-> tetraplegia
-> VC < 10mL/kg and/or TV < 3.5mL/kg
-> respiratory distress (weak cough and shallow rapid breathing are early signs)
-> adequate gas exchange
-> diaphragmatic impairment
-> LOC
if required: full neurological assessment prior, in-line stabilisation, may be difficult (AFOI), ETCO2
Breathing
O2
once intubated employ a protective lung ventilation strategy (VT 6mL/kg PBW and Pplat <30)
Circulation
large bore IV access and fluid resuscitation
rule out haemorrhage as a cause of possible hypotension
optimize spinal cord perfusion
Disability
neurological examination (see below)
Exposure
EVALUATION
History
mechanism
other injuries
events
AMPLE
Examination
head to toe examination
motor level (highest myotome level of grade > 3/5)
sensory level (high sensory dermatome with normal sensation)
back: step, deformity, haematoma, open # (when logged rolled)
perineal: anal sensation and tone (active and passive), bulbocavernosus reflex
injury complete or incomplete
if incomplete define the zone of partial preservation
priapism
presence of a cord syndrome (central, anterior, Brown-Sequard, conus, cauda equina)
American Spinal Injury Association classification (ASIA) (A-E)
pressure areas
Investigations
trauma x-ray series
trauma bloods
CT whole spine
MRI
TREATMENT
invasive monitoring (usually subclavian due to collar)
once haemorrhage ruled out -> begin noradrenaline and aim for MAP >70 for spinal cord perfusion
log roll 2 hourly
analgesia
replace hard collar with a more comfortable stabilizing collar (Philadelphia, Miami J)
IDC
DISPOSITION
early liaison with spinal centre and spinal surgeon
ASIA IMPAIRMENT SCALE
The American Spinal Injury Association (ASIA) Standard Neurological Classification of Spinal Cord Injury is a standard method of assessing the neurological status of a person who has sustained a spinal cord injury.
Scale assessments can be carried out using this ASIA Impairment Scale worksheet (PDF).
The neurological level of injury is the most caudal segment of the cord with intact sensation and antigravity (3 or more) muscle function strength, provided that there is normal (intact) sensory and motor function rostrally respectively.
| Category | Description |
| --- | --- |
| A = Complete | No motor or sensory function is preserved in the sacral segments S4-S5 |
| B = Incomplete | Sensory but not motor function is preserved below the neurological level and includes the sacral segments S4-S5 |
| C = Incomplete | Motor function is preserved below the neurological level, and more than half of key muscles below the neurological level have a muscle grade of less than 3 |
| D = Incomplete | Motor function is preserved below the neurological level, and at least half of the key muscles below the neurological level have a muscle grade of 3 or more |
| E = Normal | Motor and sensory function are normal |
Loss of motor function' means a person has no voluntary control of their muscles.
'Loss of sensory function' means a person has no sense of touch and cannot feel hot or cold, pain, or pressure. They also have no sense of where in space their limbs are (proprioception).
---
References and Links
LITFL
Journal articles
Consortium for Spinal Cord Medicine. Early Acute Management in Adults with Spinal Cord Injury –  A Clinical Practice Guideline for Health-Care Professionals. J Spinal Cord Med. 2008; 31(4): 408–479. PMC2582434
FOAM and web resources
---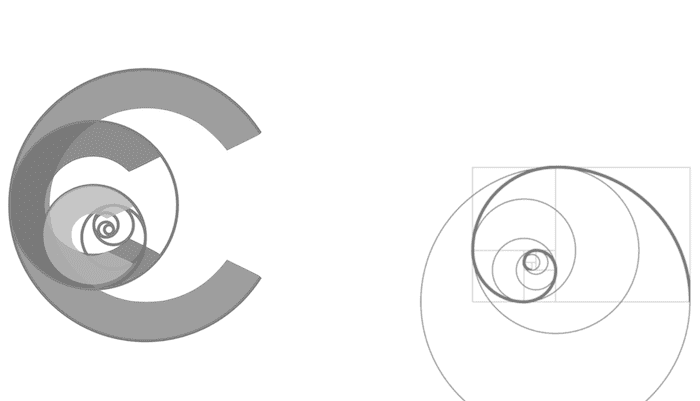 Chris is an Intensivist and ECMO specialist at the Alfred ICU in Melbourne. He is also the Innovation Lead for the Australian Centre for Health Innovation at Alfred Health and Clinical Adjunct Associate Professor at Monash University. He is a co-founder of the Australia and New Zealand Clinician Educator Network (ANZCEN) and is the Lead for the ANZCEN Clinician Educator Incubator programme. He is on the Board of Directors for the Intensive Care Foundation and is a First Part Examiner for the College of Intensive Care Medicine. He is an internationally recognised Clinician Educator with a passion for helping clinicians learn and for improving the clinical performance of individuals and collectives.
After finishing his medical degree at the University of Auckland, he continued post-graduate training in New Zealand as well as Australia's Northern Territory, Perth and Melbourne. He has completed fellowship training in both intensive care medicine and emergency medicine, as well as post-graduate training in biochemistry, clinical toxicology, clinical epidemiology, and health professional education.
He is actively involved in in using translational simulation to improve patient care and the design of processes and systems at Alfred Health. He coordinates the Alfred ICU's education and simulation programmes and runs the unit's education website, INTENSIVE.  He created the 'Critically Ill Airway' course and teaches on numerous courses around the world. He is one of the founders of the FOAM movement (Free Open-Access Medical education) and is co-creator of litfl.com, the RAGE podcast, the Resuscitology course, and the SMACC conference.
His one great achievement is being the father of two amazing children.
On Twitter, he is @precordialthump.
| INTENSIVE | RAGE | Resuscitology | SMACC