CXR eponyms in pulmonary embolism
Chronologic review of the eponymythology associated with chest X-ray signs in pulmonary embolus and pulmonary infarction. We review related eponyms, the person behind their origin, their relevance today, and modern terminology
Westermark sign describes chest x-ray findings in pulmonary embolism of a clarified area distal to a large vessel that is occluded by an embolus. The focal area of increased translucency (oligaemia), occurs due to impaired vascularisation of the lung from primary mechanical obstruction or reflex vasoconstriction.
Westermark identified these chest radiograph features after examining 28 cases of autopsy proven pulmonary embolism, and published his findings in a 1938 paper. This sign has been described to have 14% sensitivity; 92% specificity; 38% PPV; and 76% NPV (PIOPED 1993).
The Hampton hump is a well-defined pulmonary pleural based opacity representing haemorrhage and necrotic lung tissue in a region of pulmonary infarction caused by acute pulmonary embolism. The medial margin of the opacity frequently demonstrates a medial curved 'hump' directed towards the heart.
The Westermark sign has a 22% sensitivity, 82% specificity, 29% PPV, and 76% NPV as reported by Worsley et al. (1993) based on the cohort from PIOPED (Prospective Investigation of Pulmonary Embolism Diagnosis).
Fleischner sign describes a prominent dilated central pulmonary artery on chest x-ray, associated with massive embolus enlarging the luminal diameter of the proximal artery acutely; or pulmonary hypertension in the subacute to chronic setting.
The sign occurs most commonly in the setting of massive pulmonary embolism (defined angiographically as involving 50% or more of the major pulmonary artery branches), but has a relatively low sensitivity in diagnosis. Note: An ancillary finding may be the abrupt tapering of the occluded pulmonary artery distally, creating the 'knuckle sign' (best seen on CTPA rather than CXR)
..an embolus had lodged in the right pulmonary artery. The mechanical obstruction and vasoconstriction of the peripheral arteries prevented blood flow to the right lung, which appeared oligemic. The right hilar shadow was increased in size, due either to the embolothrombus lodged there or to the pulmonary hypertension, or to both.

Fleischner, 1958 (in reference to a chest radiograph)
Fleischner lectured and published extensively on pulmonary embolus and pulmonary hypertension between 1941 and 1962. As a result, he has been eponymously affiliated with other CXR changes often observed in pulmonary embolism such as the raised hemidiaphragm with basal atelectasis
Roentgenologically, in addition to the classical infarct, we look for signs of impaired ventilation, such as high position of the diaphragm, diminished ventilatory diaphragmatic excursion and basal atelectasis, often in the form of plate atelectasis. The diminished distance between the right dome of the diaphragm and the horizontal interlobar fissure is a good yardstick for inhibited ventilation. This ventilatory inhibition may occur on one side only or bilaterally.

Fleischner 1958
Chang sign on chest x-ray describes a dilated left or right descending pulmonary artery with an abrupt change in calibre, with an amputated appearance. This sign is most commonly associated with with pulmonary infarction and pulmonary hypertension following pulmonary embolism.
Chang published findings of 23 consecutive patients with pulmonary infarcts diagnosed at the Man Memorial Hospital between 1959 and 1962. He noted dilatation of a descending pulmonary artery occurred in all 23 cases of pulmonary infarction. Dilation ranged from 17-22mm on the right (19 cases) and 17-26mm on the left (4 cases)
The most constant roentgen signs of pulmonary embolism in our patients were dilatation of the descending pulmonary artery, parenchymal densities and pleural fluid. The earliest consistent sign was widening of a previously normal descending pulmonary artery. This sign usually appeared within 24 hours of the onset of chest pain and shows its maximal measurements within two to three days. Dilatation of the descending pulmonary artery persisted for a period of one to two weeks and usually returned to normal in three to four weeks. The elevation of diaphragm which was described by Fleischner (1962) was seen in 18 (78%) of our series.

Chang 1965
Palla sign describes right descending pulmonary artery enlargement on chest x-ray, with the characteristic 'sausage-shaped' appearance as a potential sign of pulmonary embolism.
Palla reviewed 374 consecutive chest x-rays of patients admitted to ICU with suspicion/confirmed pulmonary embolus. The measured diameters of the descending pulmonary arteries at the superior venous angle and 1cm distal had significant diminution in size compared to the recovery chest x-ray.
From the practical point of view, the enlargement of descending pulmonary artery may be useful to raise the suspicion of pulmonary embolism. As documented here, the descending pulmonary artery was wider in patients with confirmed pulmonary embolism than in those without confirmation.The typical ' 'sausage' ' appearance of the descending pulmonary artery, easily recognizable without any measurement,was present in about one-fourth of the patients with confirmed pulmonary embolism and it was never observed in patients in whom the original clinical suspicion of pulmonary embolism was rejected subsequently.

Palla 1983
References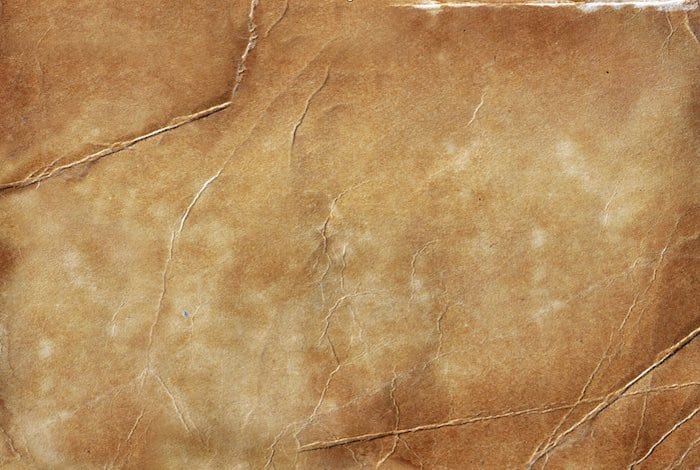 Associate Professor Curtin Medical School, Curtin University. Emergency physician MA (Oxon) MBChB (Edin) FACEM FFSEM Sir Charles Gairdner Hospital.  Passion for rugby; medical history; medical education; and asynchronous learning #FOAMed evangelist. Co-founder and CTO of Life in the Fast lane | Eponyms | Books | Twitter |