90-year old patient found on the floor at home.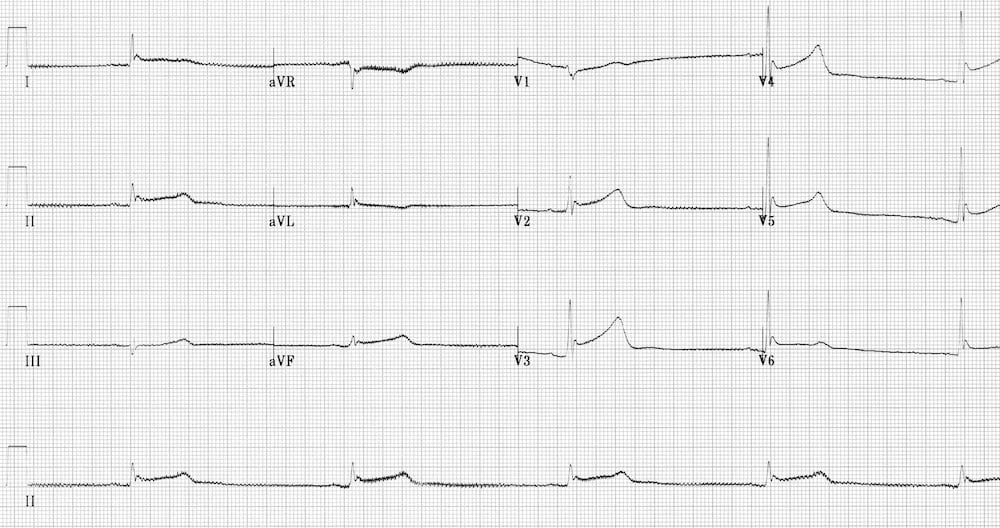 ---
Describe and interpret this ECG
ECG ANSWER and INTERPRETATION

This ECG demonstrates classic features of hypothermia:

The rhythm is probably sinus bradycardia — mapping out the RR intervals reveals a regular rhythm despite the obliteration of the baseline by the shiver artifact.
---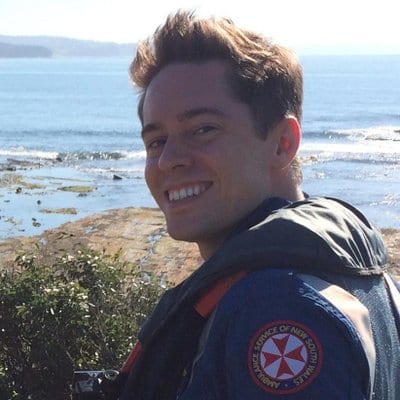 Emergency Physician in Prehospital and Retrieval Medicine in Sydney, Australia. He has a passion for ECG interpretation and medical education.
| Read more posts | ECG Library |