55-year old patient presenting with chest pain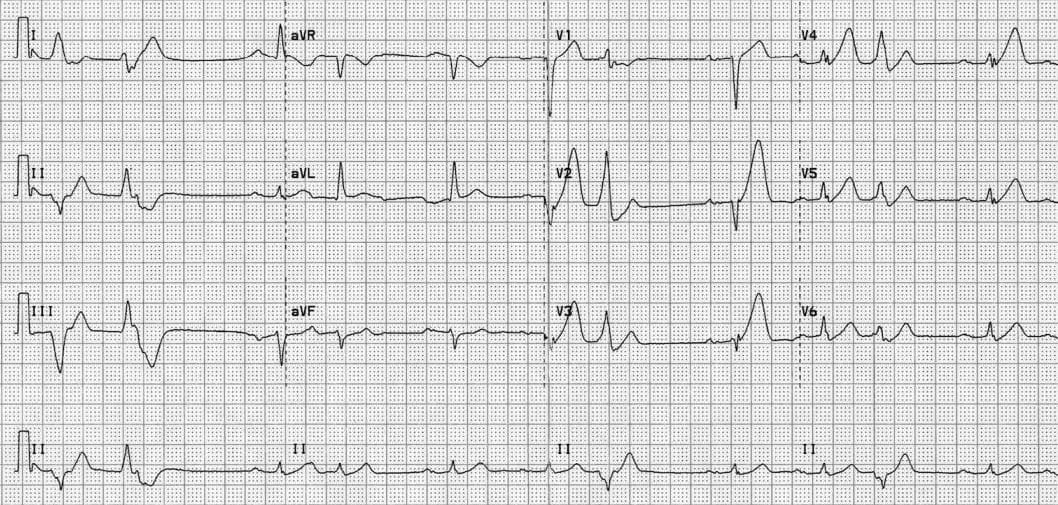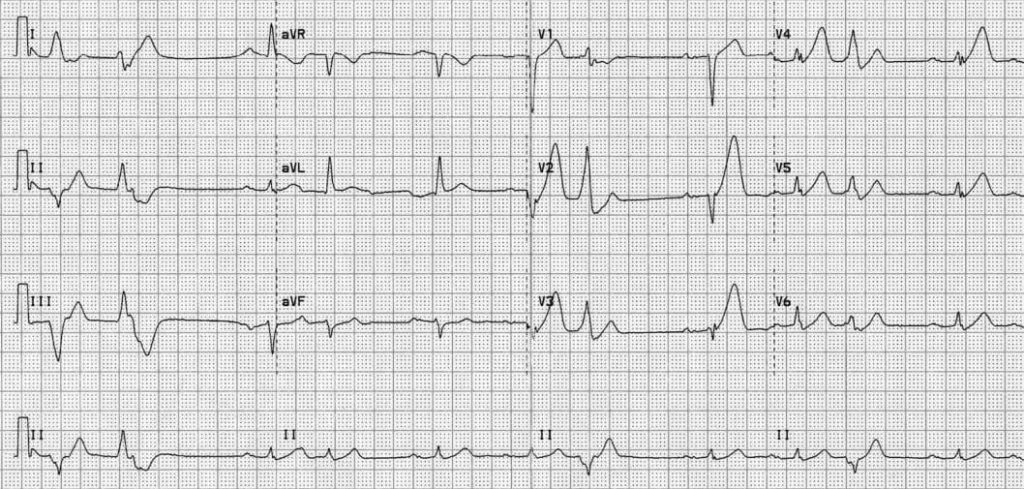 ---
Describe and interpret this ECG
ECG ANSWER and INTERPRETATION

This ECG is an example of hyperacute anterolateral STEMI:

There are markedly peaked, asymmetrical T waves (= hyperacute T waves) in V2-5.
The associated loss of R wave height (analogous to early Q wave formation) causes the enlarging precordial T waves to tower over the diminishing R waves.
There is also some subtle ST elevation in aVL, indicating LAD occlusion proximal to the D1.
There are frequent ventricular ectopic beats, which are concerning in this context as they suggest underlying myocardial irritability and a risk of deterioration to malignant ventricular dysrhythmias such as VF or VT.
---
CLINICAL PEARLS

---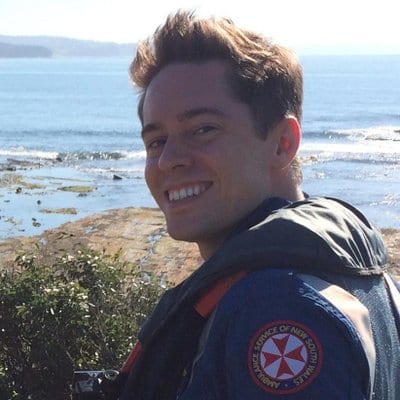 Emergency Physician in Prehospital and Retrieval Medicine in Sydney, Australia. He has a passion for ECG interpretation and medical education.
| Read more posts | ECG Library |