Middle aged female presenting with dyspnoea. Previous mastectomy for breast carcinoma. What does the ECG show?
---
Describe and interpret this ECG
ECG ANSWER and INTERPRETATION

Main Abnormalities

Low QRS voltages — Multiple limb lead QRS complexes < 5 mm in amplitude.
Electrical alternans — There is a beat-to-beat variation in the QRS complex height. Taller complexes alternate with shorter ones

The triad of tachycardia, low QRS voltages and electrical alternans is extremely suspicious for massive pericardial effusion.

Given the clinical history, I would be concerned about the presence of a malignant pericardial effusion causing tamponade. The diagnosis can be rapidly confirmed on bedside echo (watch these videos from The Ultrasound Podcast to learn how: Part 1, Part 2). There may also be clinical evidence of pulsus paradoxus.
---
---
Emergency Physician in Prehospital and Retrieval Medicine in Sydney, Australia. He has a passion for ECG interpretation and medical education | ECG Library |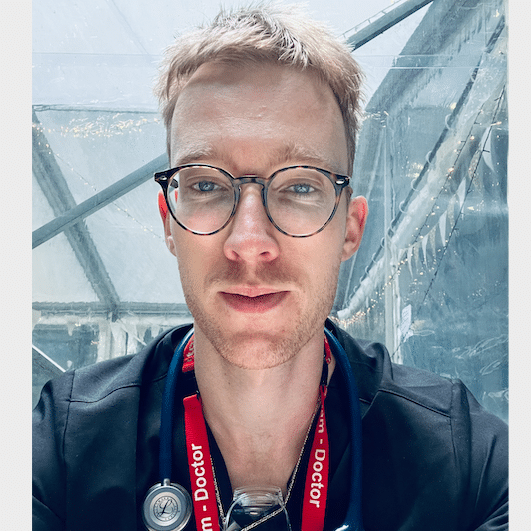 MBBS (UWA) CCPU (RCE, Biliary, DVT, E-FAST, AAA) Adult/Paediatric Emergency Medicine Advanced Trainee in Melbourne, Australia. Special interests in diagnostic and procedural ultrasound, medical education, and ECG interpretation. Editor-in-chief of the LITFL ECG Library. Twitter: @rob_buttner